Alfred Hall – Safe & Sound EP Review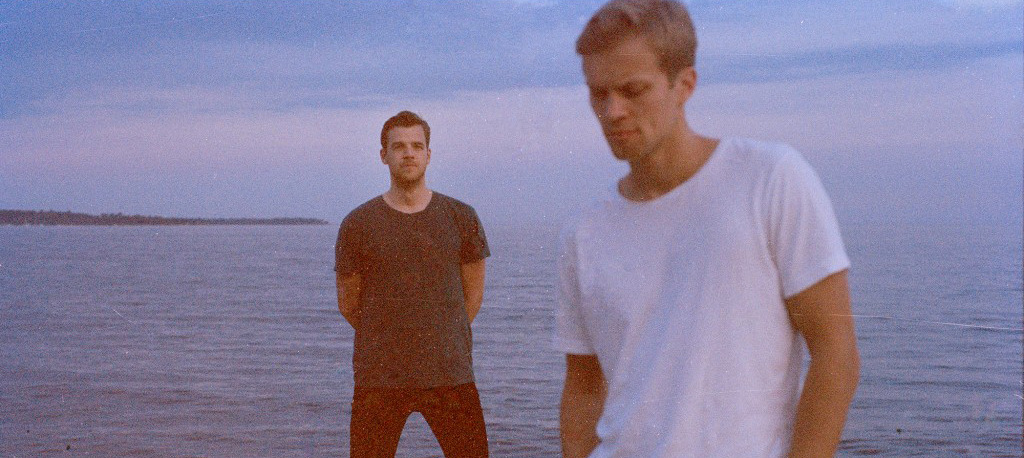 It's officially Spring! Warmer days are hopefully on their way and it's time to turn our ears towards music more synonymous with road trips and sunnier climes. Enter Norwegian duo Alfred Hall, who release their Safe and Sound EP this week. Their music is the stuff that balmy summer evenings under the stars are made of.
With just four tracks, the EP is short and most definitely sweet. Opening the record is the title track, an upbeat and soaring Radio Mix (that's followed by a Simon Field Remix) that combines the duo's breathy vocals with an infectious beat to create a carefree and cosmic sound. That celestial feel is one that carries through the whole EP, giving a sense of impressive scale and wonder that should see the band become a summer festival feature.
So Bright is another instant charmer with its soft and sorrowful verses building to pulsing choruses accentuated by rhythmic guitars and rolling drums. The lively sound is pared back for Wild At Heart, a buoyant song that floats along on gentle piano notes and lyrical beats. It's the perfect EP closer, showing that Alfred Hall has the versatility to rein their sound in, as well as go big.
This is the first time the Scandinavian band has released music in the UK and, if their Spotify success is anything to go by, it's an EP that will be welcomed with opens arms. A full-length album can't come quick enough.
★★★★
The Safe and Sound EP is released 25 March 2016.