There's something poignant about athletes in later life reminiscing about their glory days. In 89, the new documentary about the finish to the First Division championship in May 1989, it's difficult not to assess who's ageing well and who isn't. Tony Adams, I have to say, looks better at… 52? 53? than he did in his halcyon days, despite a well publicised fight with alcoholism. Paul Merson (who went through the same mill with booze), on the other hand…
Anyway, this is neither here nor there. On the day this game, the last of the 88/89, season was played Liverpool were three points ahead of Arsenal at the top of the table, with a goal difference of 39 vs 35 for Arsenal; the latter had, however, scored six more goals than Liverpool over the season. The arithmetic between Arsenal and their first championship trophy since 1971 was this – three points for the win plus eradication of Liverpool's goal difference would bring the trophy to North London on the strength of number of goals scored. In other words, Arsenal had to win the game by two clear goals.
Liverpool were ruling First Division champions. Arsenal hadn't beaten Liverpool at Anfield for fifteen years; Liverpool hadn't been beaten by two or more goals at home for three years. Few pundits or fans saw beyond the trophy staying at Anfield. But, sometimes potential drama rises to its limits. After a goalless first half, from a free-kick Alan Smith headed Arsenal's first goal. How could a game with so much at stake end? Two minutes into injury time, Michael Thomas broke through on Liverpool's goal, coolly held off shooting until Bruce Grobellar, the Liverpool goalie, had committed himself – and once Grobbelaar showed which way he'd go, released the ball for the second goal. Less than a minute later, the game was over and Arsenal were champions; Liverpool reclaimed the title in 1990, but haven't been English champions since.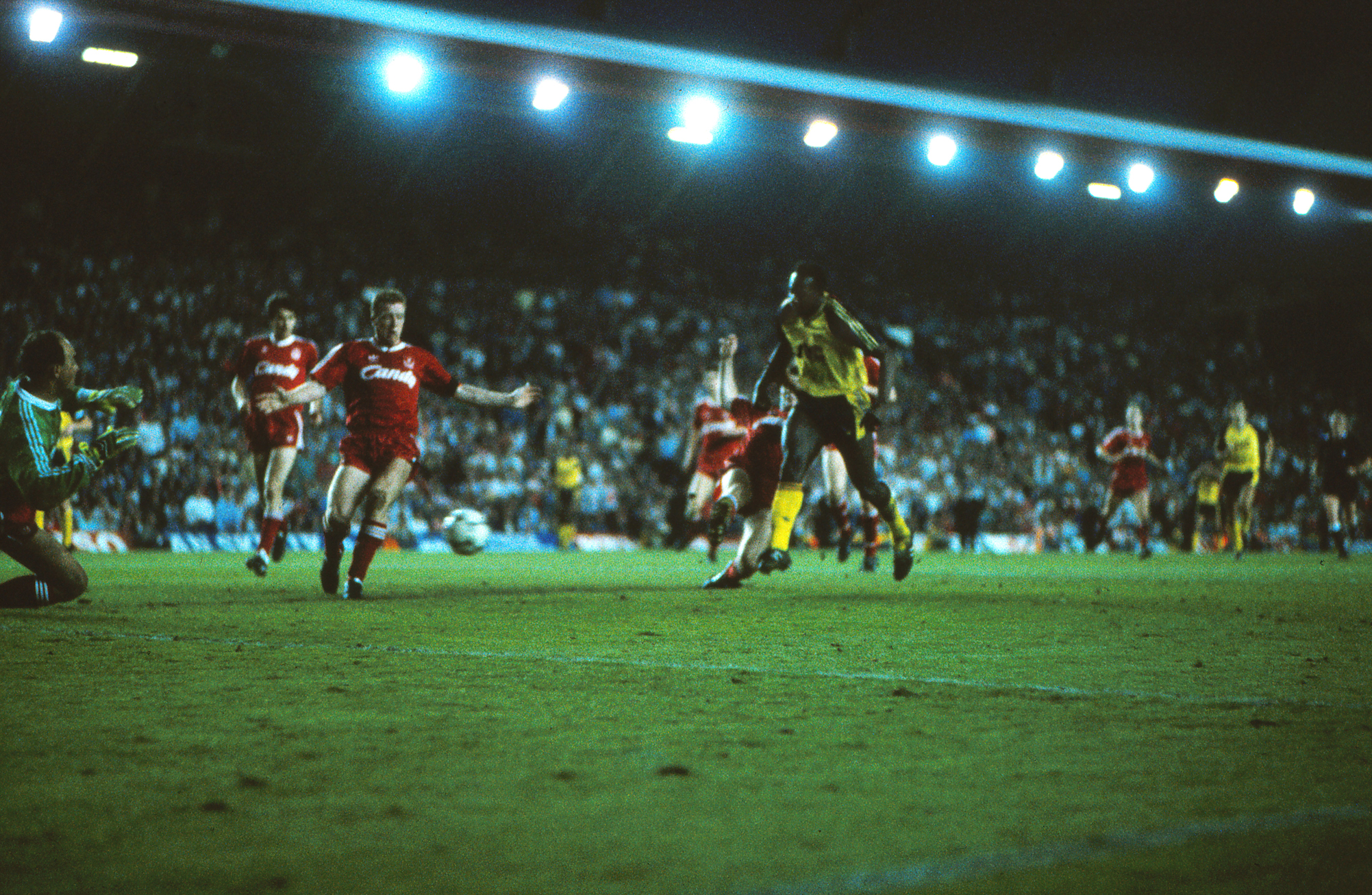 89 dispassionately details one of the most dramatic contests in English sport, and it's impossible not to be engaged by the tension around the game. Most of the first half of the film consists of interviews with the Arsenal team, with the second part focussing on the events of the game itself. Interestingly, none of the Liverpool players or management involved appear in the film beyond footage of the game itself. Perhaps it's still a painful memory.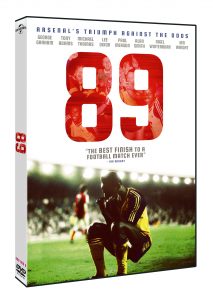 89 could probably have been made in two ways – this focussed evaluation of the game and the events leading to it, or else a slightly broader, nostalgic recollection of England in 1989; a soundtrack of Stock, Aitken and Waterman hits, footage of ecstatic ravers, yuppies in champagne bars… since the latter option might have forced us to listen to Jive Bunny again, we should probably be grateful that the makers of 89 took the first option.
If you're not terribly interested in football, please don't let that put you off watching 89. It's a drama above anything else, with intelligent, thoughtful and engaging input from the Arsenal players. And as I mentioned, there's a real poignancy about these men, now in their fifties, recalling that day that shines for them twenty-eight years later.
★★★★★
89 releases on Blu-ray, DVD and on Digital Download from 20 November
SaveSave