Worry Dolls – Go Get Gone Review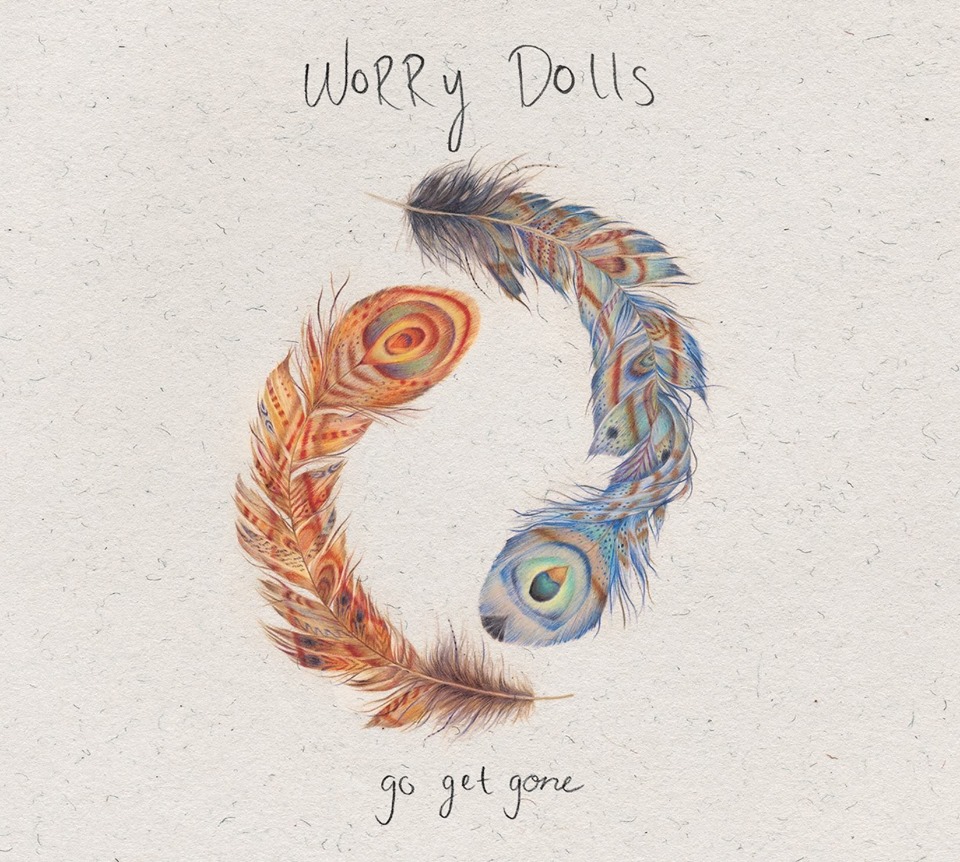 Drifting into listeners' ears like a light breeze on a warm summer's day, the new album from Worry Dolls is a traditional folk lover's dream. A natural progression from the female folk duo's Burden EP (2015), Go Get Gone is a rootsy and authentic record flowing with down-to-earth country vibes and soothing harmonies.
Having been brought together at an open mic night whilst studying in Liverpool, Zoe Nicol and Rosie Jones' melodious vocals are a match made in musical heaven. With this new album, gone is the slightly cruder sound of the band's earlier songs such as 'Darling' and 'Polaroids', replaced by slicker production and pared back melodies, thanks in part to the album being recorded in Nashville.
Opening track, 'Endless Road', instantly reveals these Americana influences, further displayed in the toe-tapping Train's Leaving with its infectious banjo and rhythmic guitar. Yet the duo's English folk origins are never forgotten, brought to the fore in tracks like 'Things Always Work Out', which is bolstered by an emotive harmonica.
'Miss You Already' and 'She Don't Live Here' slow things down, putting an emphasis on heart-felt lyrics for a more melancholy sound. But don't let the gentleness of these tracks lull you into a folksy reverie. The soft gracefulness of these songs is contrasted perfectly by the more menacing and urgent 'Bless Your Heart' and 'Passport', the latter bringing to mind the acclaimed American musical duo The Civil Wars.
With a constantly maturing sound, Worry Dolls have created a debut album that takes the best of American and English folk, blending stomp-along songs with a soul-searching dreaminess that will speak to fans of both genres. This is the sound of a band that's worked hard to evolve and is just starting to hit its stride. And with the summer folk festival season to look forward to, expect to hear a lot more from this determined duo.
★★★★