Theatre Review: Dracula at The London Library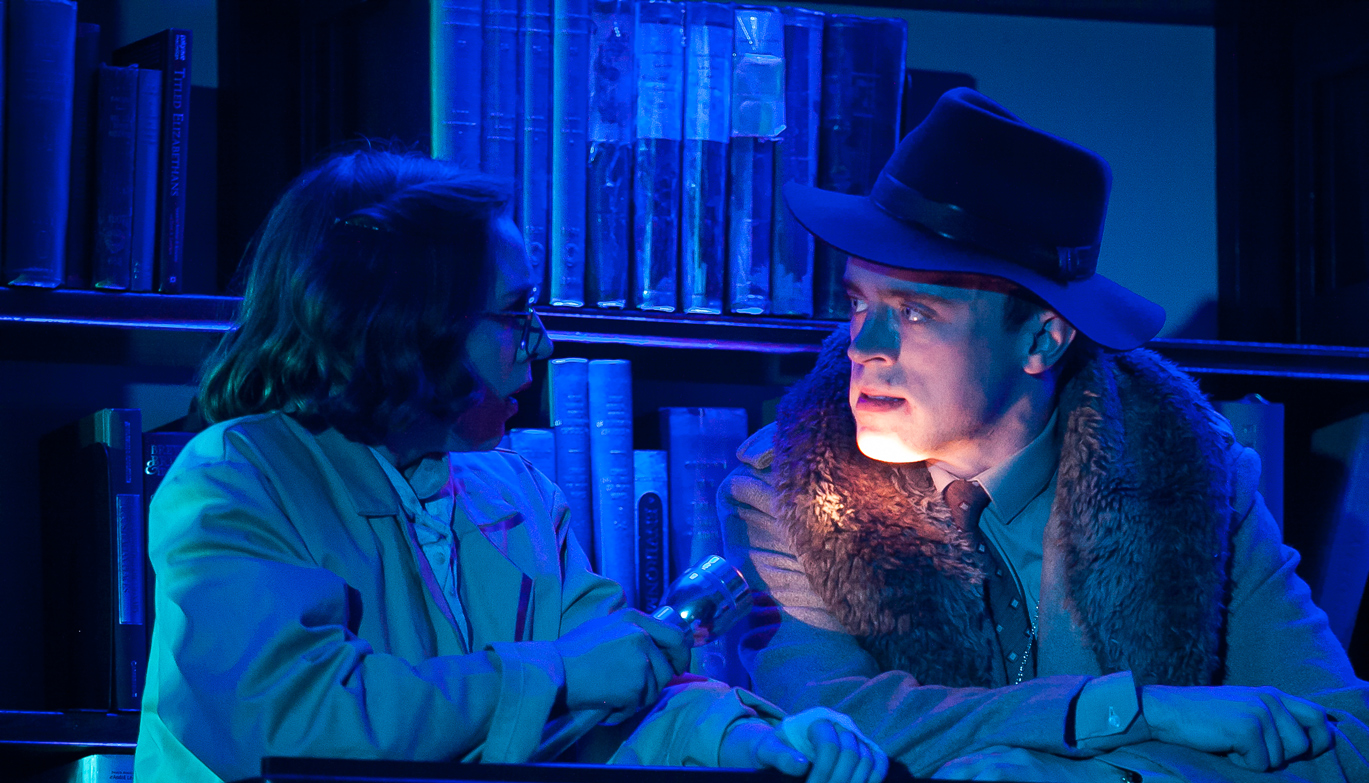 Creation Theatre have taken Bram Stoker's novel back to its origins, presenting a traditional take on the seminal Victorian horror in the place Stoker researched the myths and language that shaped his work. The London Library Reading Room has an ideal layout to create a bygone atmosphere, full of old books and metal platforms, large windows and wooden ladders. Two actors roam the space, rotating between all of the human characters amongst lurid video projections, flickering lights and crackling audio recordings.
The story begins in a cottage in Whitby as Mina Harker rifles through her dead friend Lucy's belongings, much to her husband Jonathan's discontentment. The action moves back and forth in time and place, taking in Jonathan's trip to Transylvania, an asylum where Dr. Seward is observing Renfield, Mina's psychotherapy sessions with Professor Van Helsing and the combined efforts of Seward & Van Helsing to uncover the truth. Kate Kerrow has adapted the 400 page novel into a two hour play. She has kept the Victorian setting and hits familiar plot points while pulling the sexual tension to the forefront and leaving Dracula as a creepily pervasive voice, physically present in video of bats and wolves.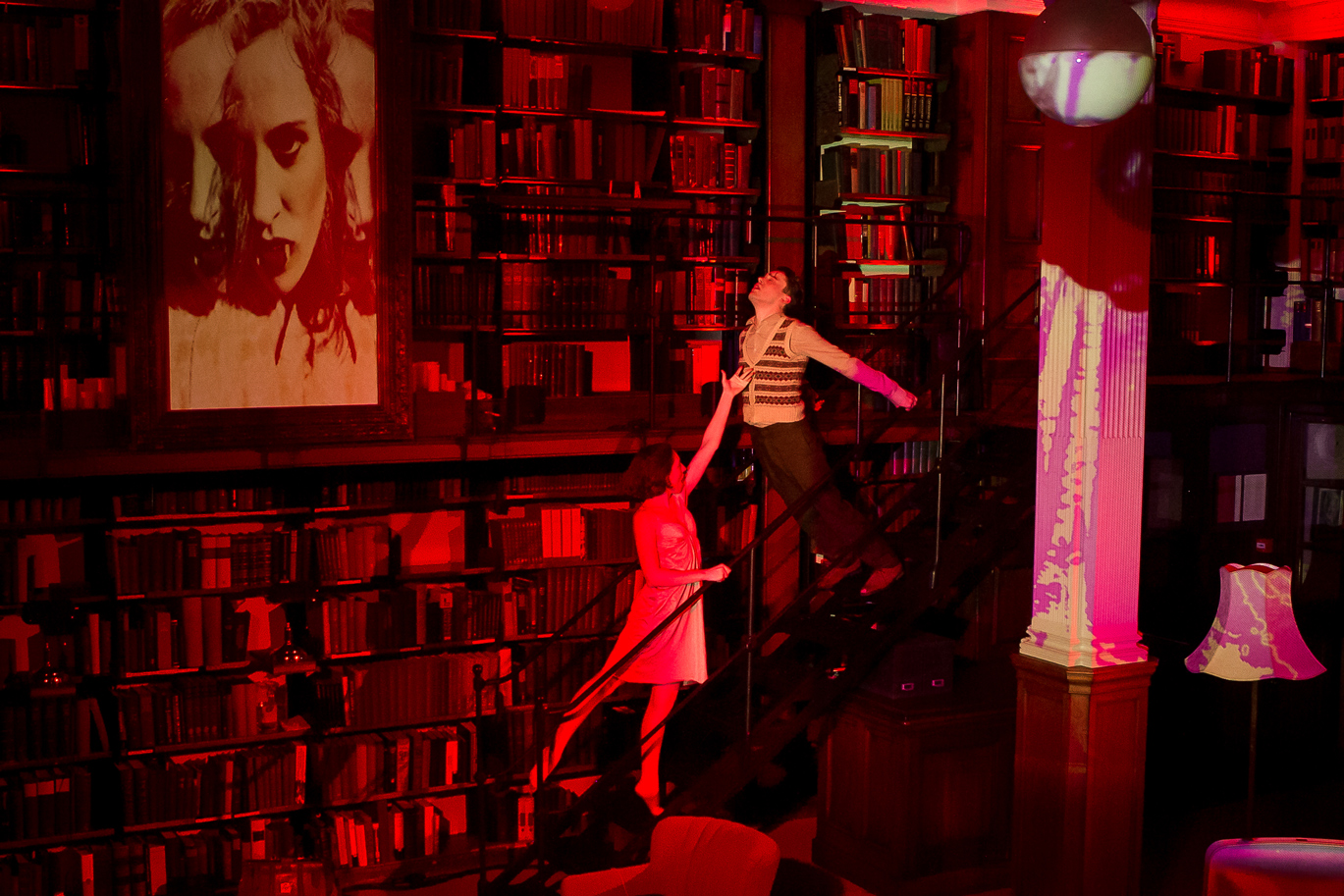 Sophie Greenham and Bart Lambert glide between duologues, adapting their voices, costumes and movement to capture the alternating fear and vigour the monster triggers. The Harkers are the central pair, unable to understand what has gone wrong as they struggle to consummate their marriage. Pulling together then pushing apart, they shift smoothly into the supporting players who lay down the plots puzzle pieces around them. The obsession with blood slowly builds, the problem of the small puncture wounds on Lucy's neck becomes clearer and the projected pictures move from expressionistic nightmares to grisly naturalism.
The injection of modern technology into this old fashioned setting is very effective. Creation have a proud history of site specific work and have found here another successful theatrical marriage. It's a darkly promising start for performances in the 178-year-old London Library. Here's hoping they find further inspiration in their 17 miles of stacks.
★★★★