Festival Review: St Jerome's Laneway Festival 2019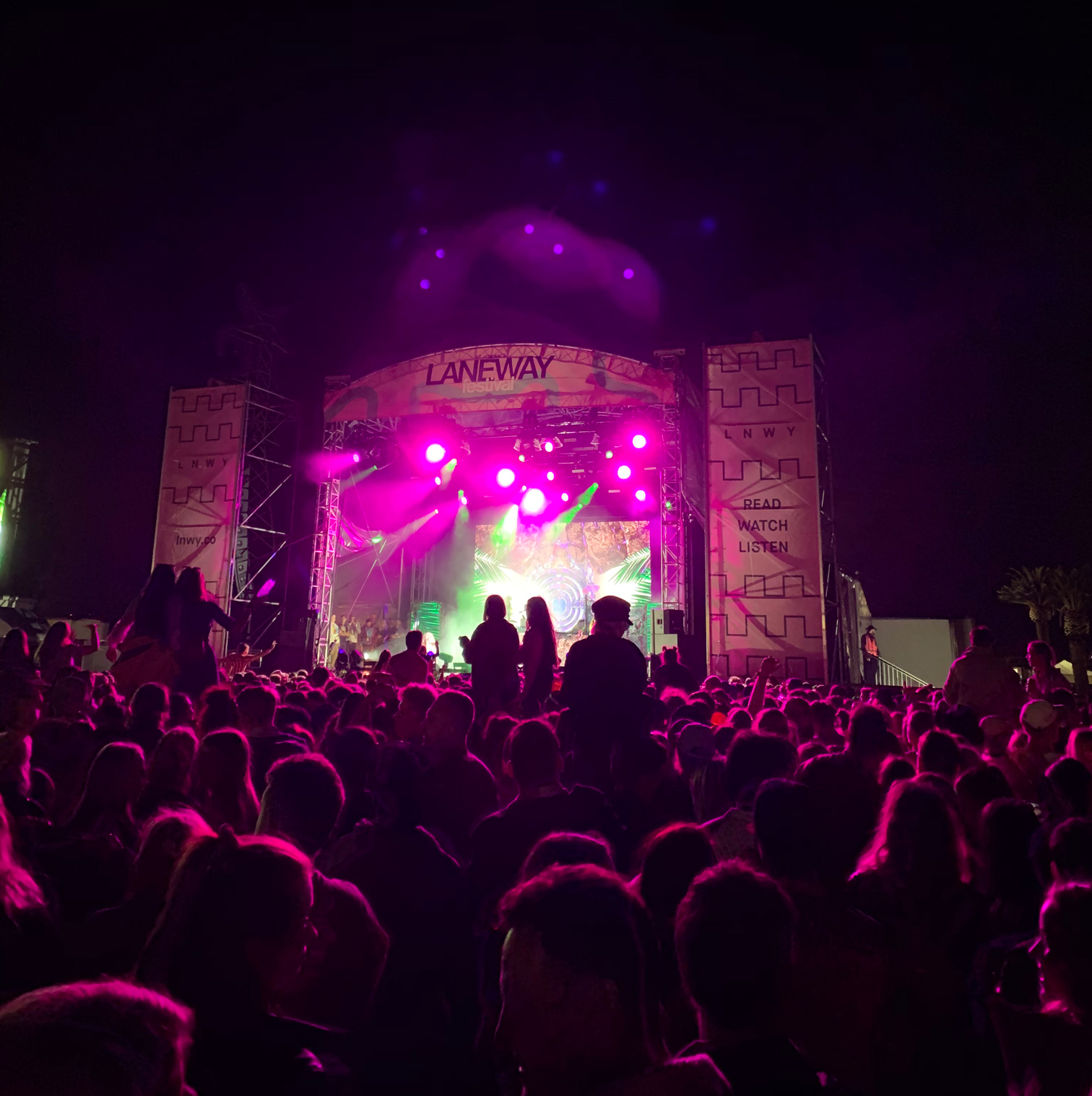 It was the day of St Jerome's Laneway Festival (9 Feb) and the rain had been pouring for a few hours. Fortunately it's Melbourne, so within an hour the rain had stopped and the sun came out to play just as we got an Uber to the festival grounds.
This year Laneway's home was at Footscray Park, so rather than an industrial mise-en-scene, there was a lot of greenery which created a wonderful chilled vibe. We could hear Baker Boy wooing the crowd as we were walking up to the festival gate but unfortunately we just missed him. Yet a great day was still to come.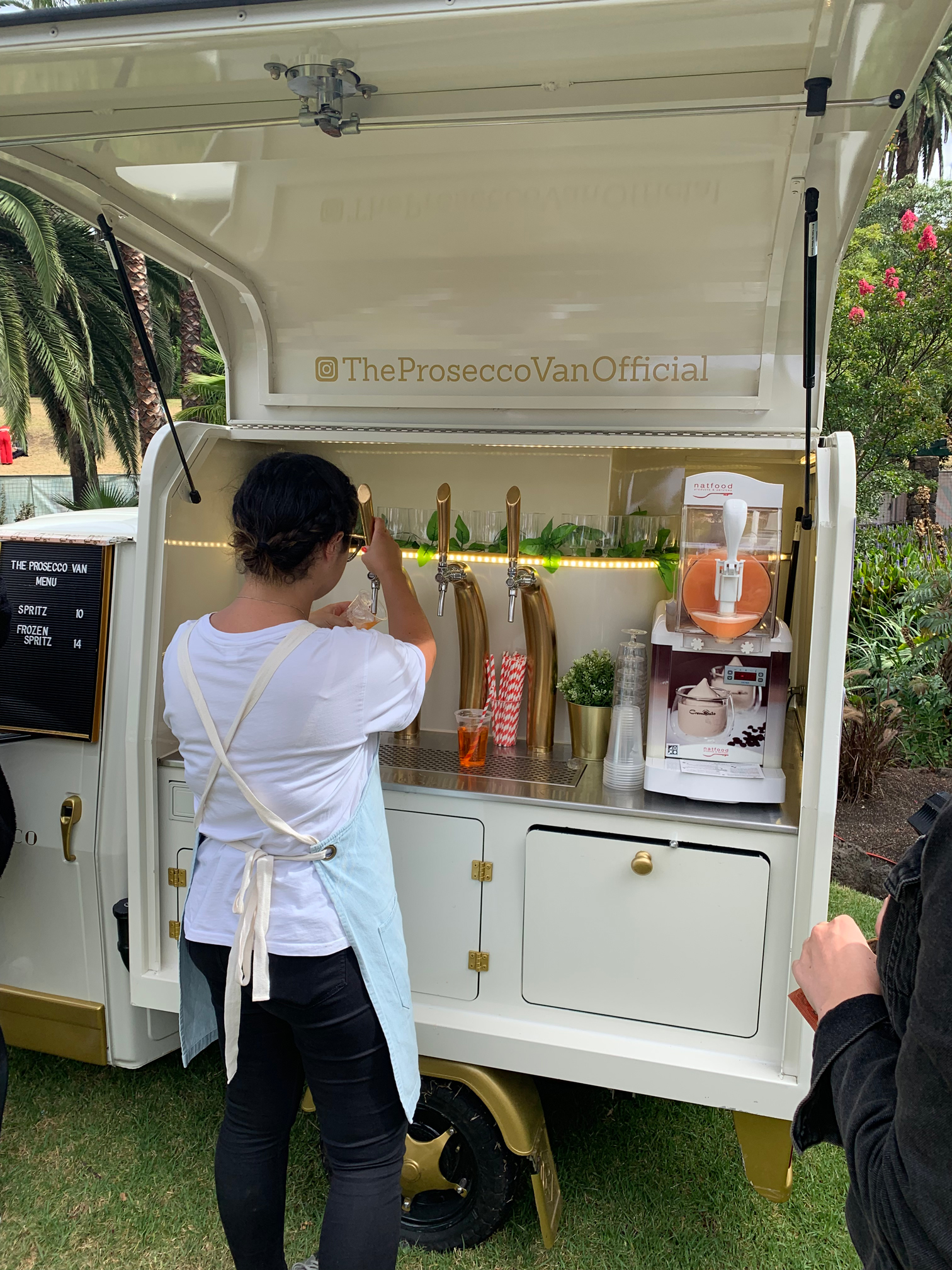 As a PIP, we could access a secret bar and chill space near a pond, which was a lovely touch, especially as they were selling Aperol Spritz from a prosecco cart, something we took full advantage of.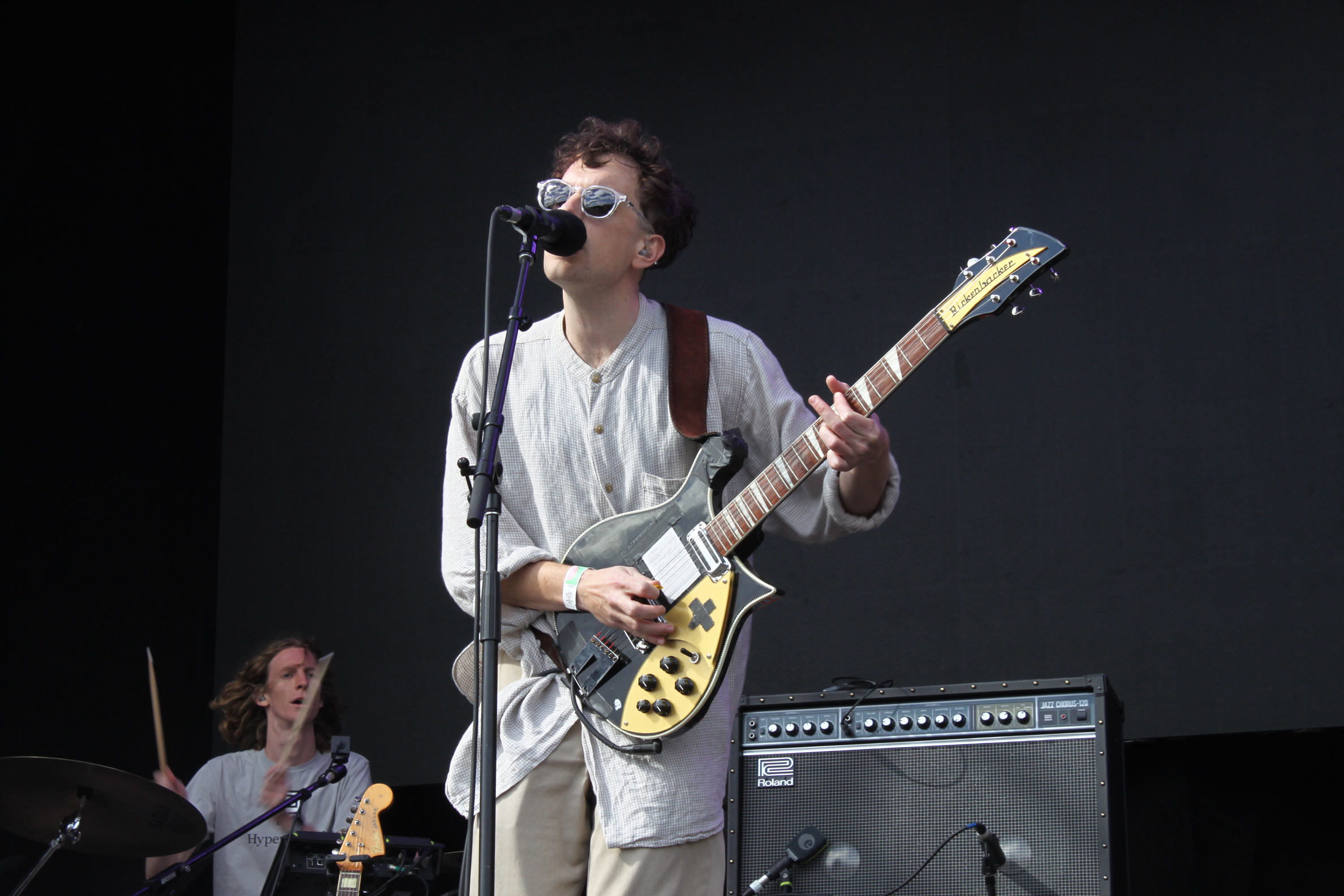 The first band we saw was Methyl Ethyl, who I had only recently discovered, and their performance was cool, calm and collected as they all slightly bopped to the music. However, I wasn't feeling the show too much, partially to do with the fact that I was surrounded by a big group of drunken 16-year-olds (apparently the right speaker is their preferred hang spot).
Camp Cope clashed with Methyl Ethyl, so off we went to see them and they were amazing; they even brought Courtney Barnett on stage too.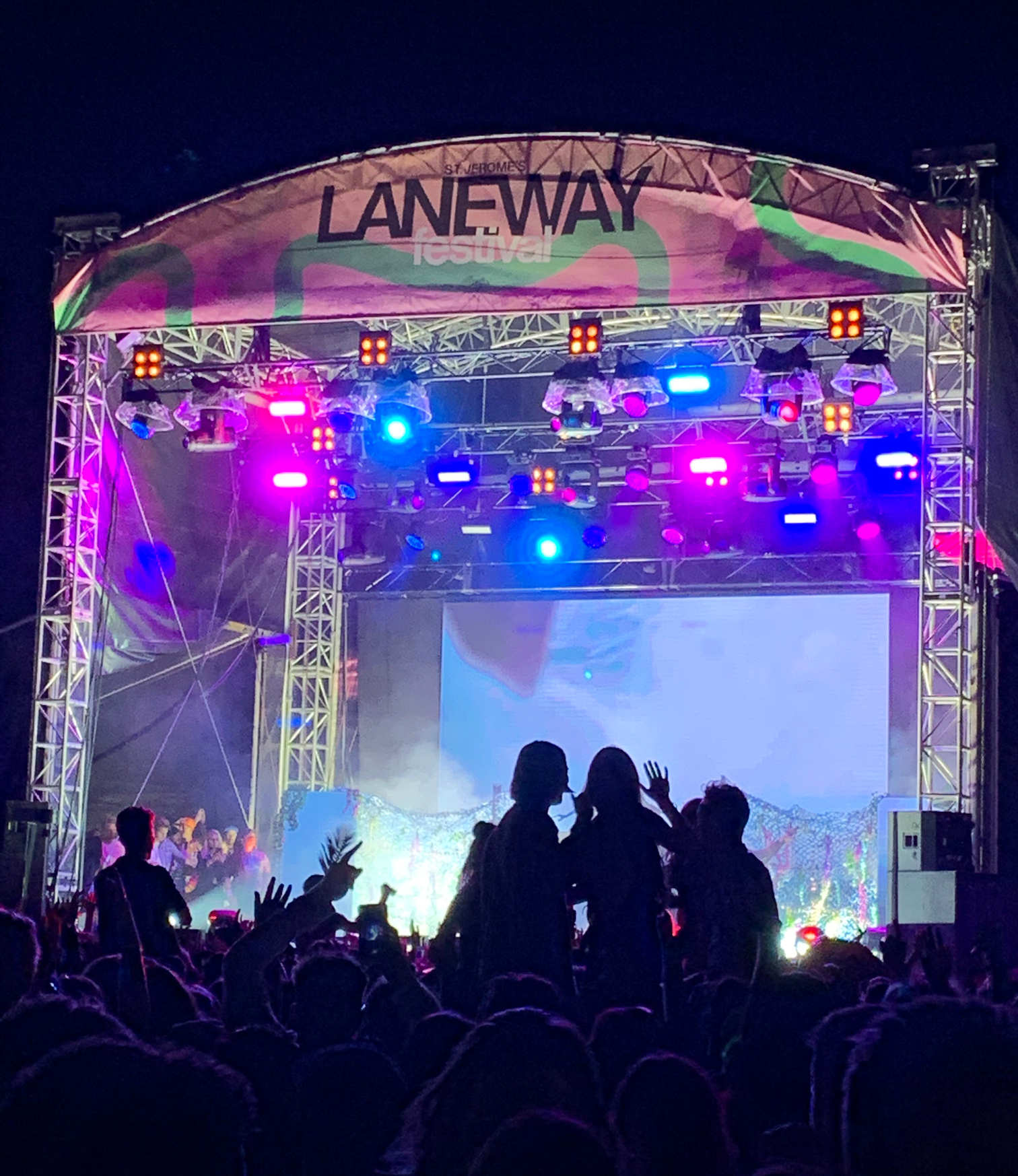 Parquet Courts are one of my favourites right now, and they certainly delivered, with a mixed aged crowd singing and dancing with the people around them (whether you knew them or not). It had such a great feeling and the sun was shining with a slight breeze – literally the perfect festival weather.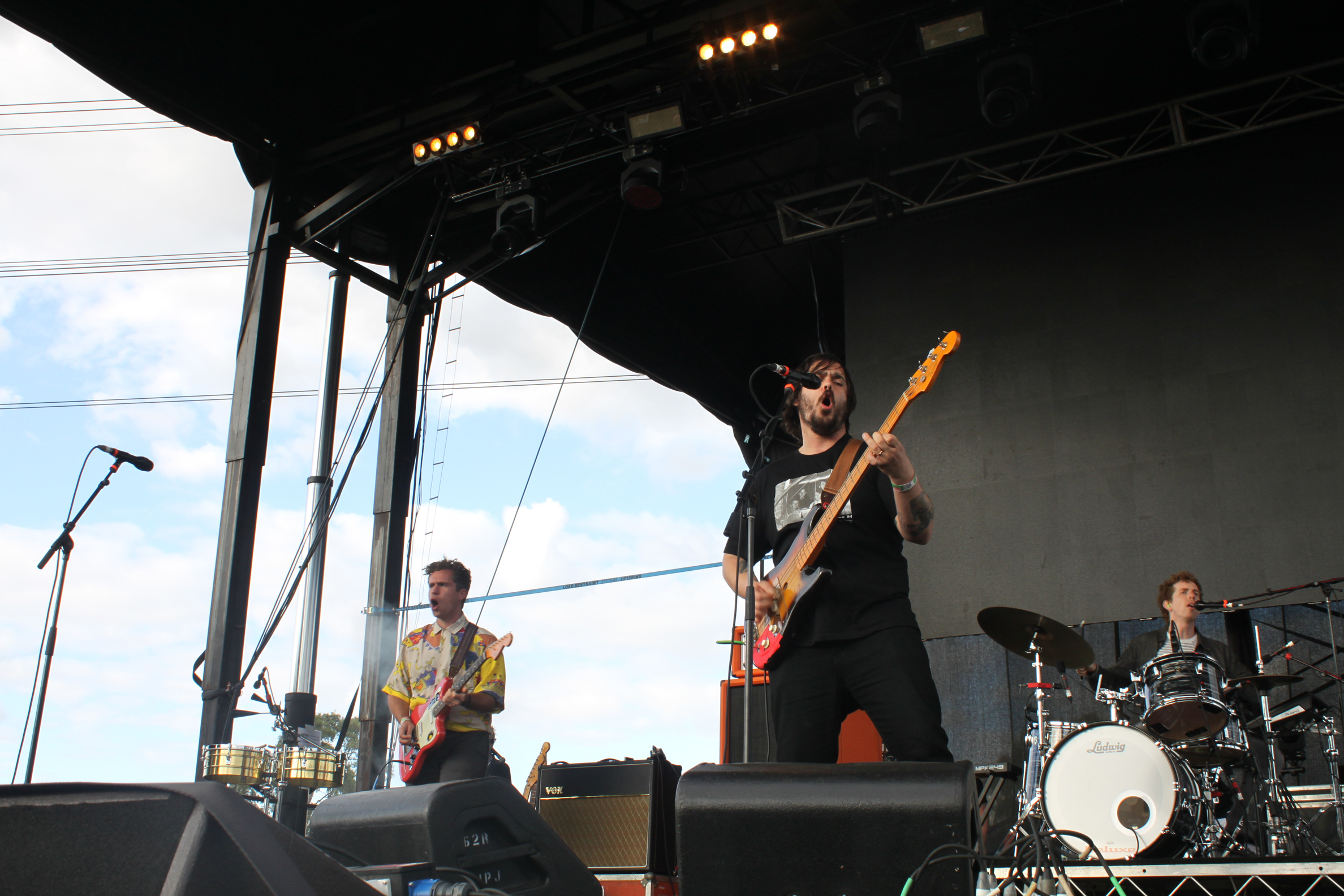 The absolute highlight of the day was What So Not, who I hadn't heard of before but had been advised to see. They had a great stage presence and pumped out a mixture of drum 'n' bass and rock, which was a brilliant way to end the night.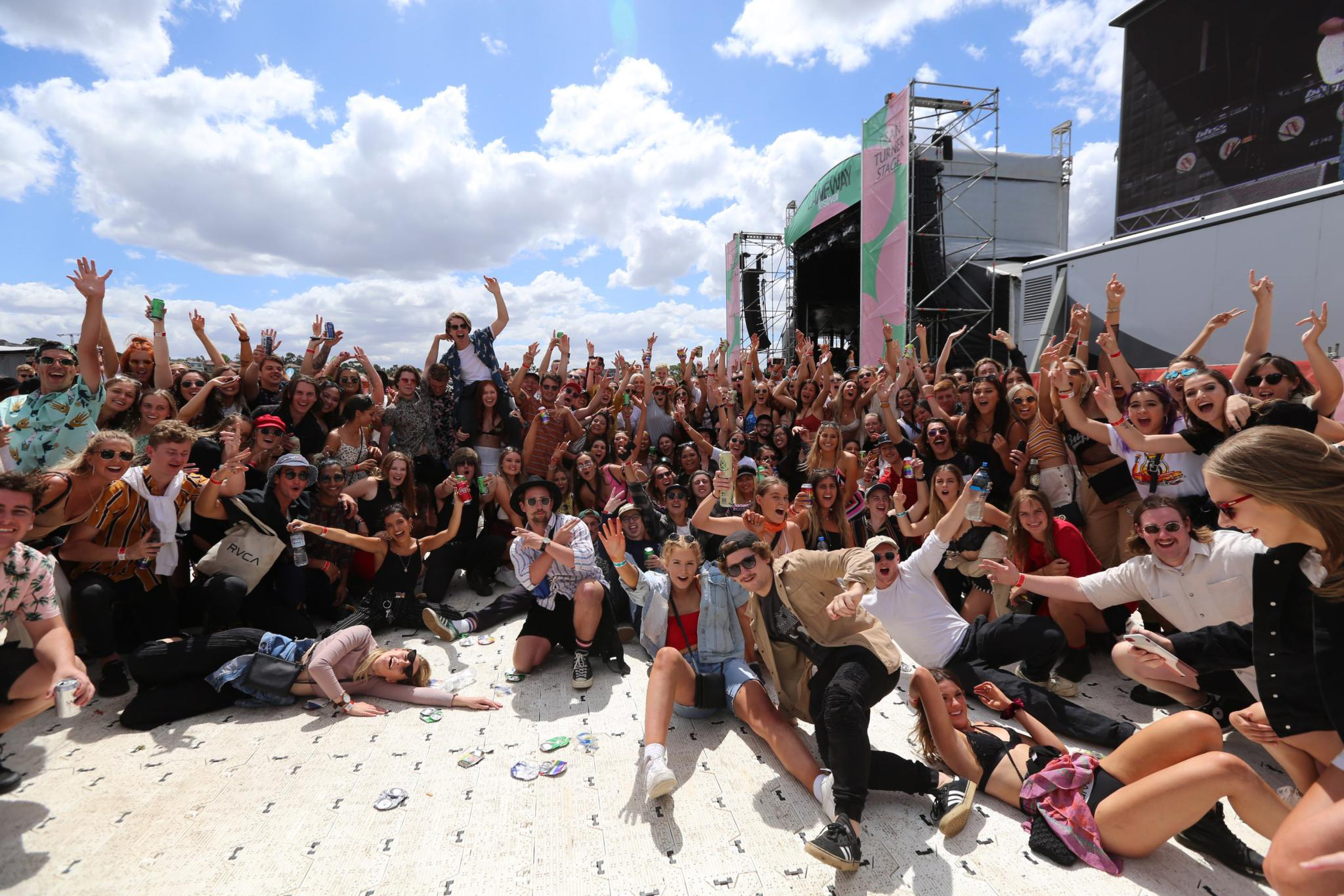 One of my qualms with Laneway Festival was that they had two stages right next to each other, which meant that sound interrupted sets and also electricity kept cutting out mid-way through songs. I get the idea of doing it to make it easier to travel from stage to stage but it just didn't work and was annoying when the sound cut out just as you were ready to belt a chorus out at the top of your lungs.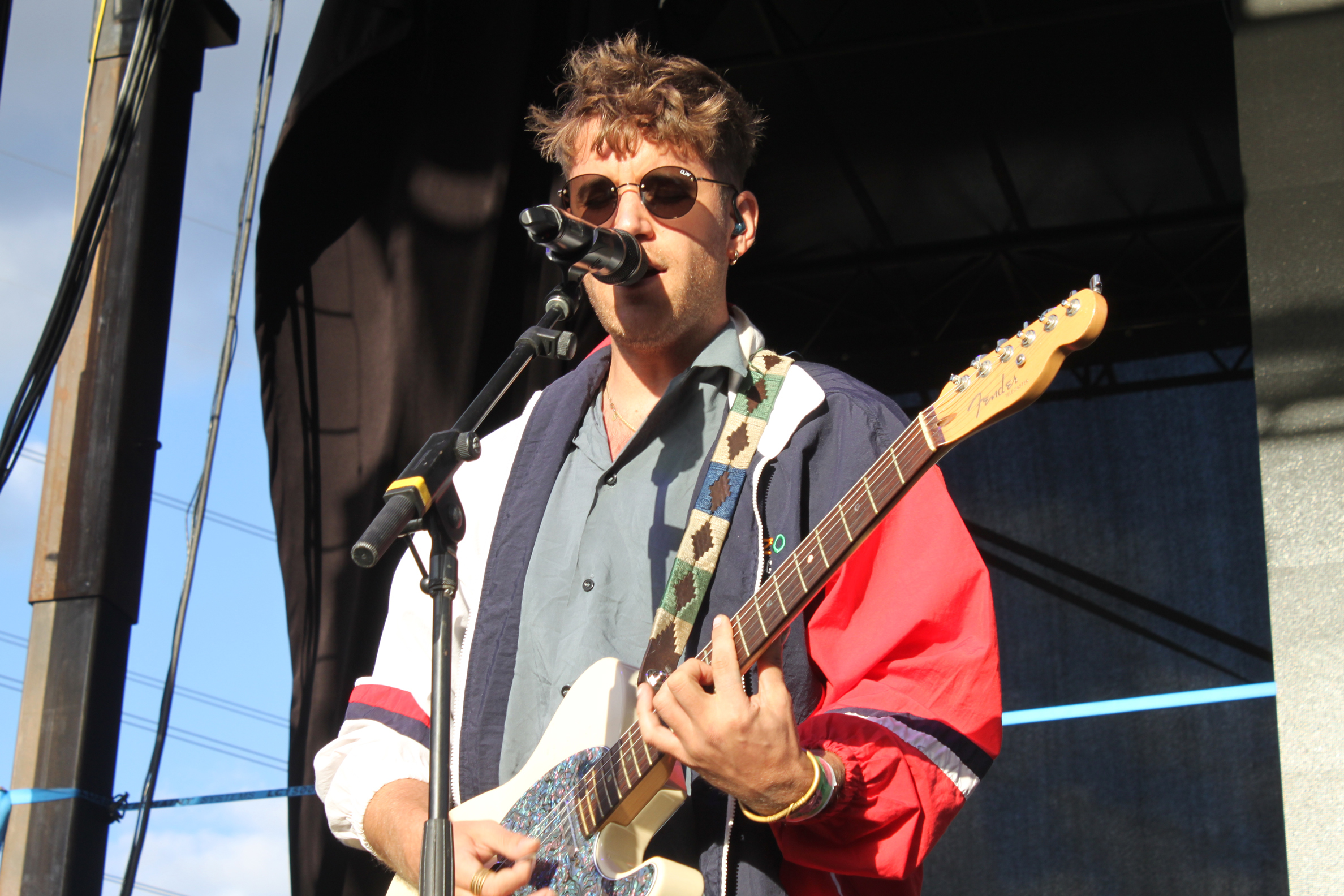 Still, it was a great day and I would highly recommend this festival as a fun, easy to get to event with a really nice atmosphere. We also kept seeing music celebrities walking around in the crowd, so if it's good enough for them, it's good enough for us.