Theatre Review: A Hero Of Our Time at the Arcola Theatre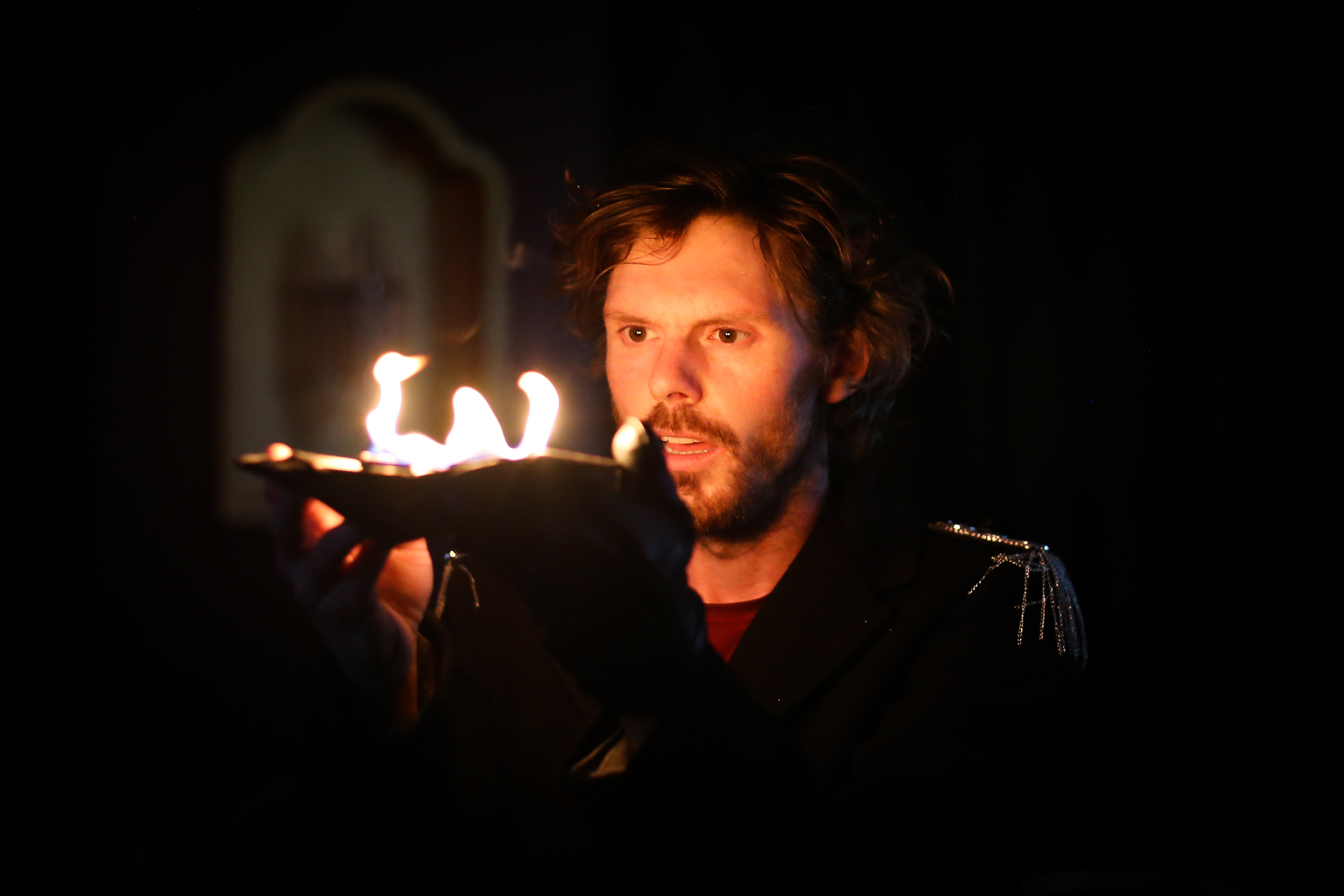 The superfluous man of 1840's Russian literature is dragged centre stage and into the modern era with HUNCHtheatre's adaptation of A Hero of Our Time by Mikhail Lermontov. The play takes place in a boring spa town as two soldiers engage in an increasingly toxic rivalry over a beautiful princess.
Our antihero Pechorin narrates his own story, exiting scenes to grab the microphone and mock his victims like an aggressive stand up, it sometimes seems like he's lurching into improv. Oliver Bennett bundles up humour, anguish and boundless energy as he rushes around the stage, winking at the audience and harassing his fellow actors. The banter gets ruder and the play fighting nastier, right in the middle his dancing of the Mazurka stands out as a masterclass of anarchic comedy.
Scarlett Saunders makes a compelling stage debut in the dual roles of the physically ill Vera and mentally troubled Princess Mary, both the target of Pechorin's varying affections. Mary joins in with the jokes with a hilarious singing performance and then fully committing to riding a sofa as if it were a horse, before moving into a tender vulnerability as the boys get too rough. James Marlowe is excellent as Grushnitsky, the naïve rival who tries in vain to scramble up the cliff of heroism. Both men look like rock stars in their military jackets but swiftly reveal rampant insecurities with their petty competiveness.
The set is as flexible as the actors, in particular the constant swapping between a mirror and screen backdrop keeps the locations fresh. The use of ironic pop music during the party scenes adds to sense of fun until the rom-com fades away and the tragic consequences of Pechorin's devil may care attitude are revealed. There is a hint of the surreal in Vladimir Shcherban's production which mixes a sad story from 1840's Russia into modern day English language to dissect the cruelty of man.
★★★★
A Hero Of Our Time is on at Arcola Theatre until 15 December 2018