The Steel Woods – Old News Review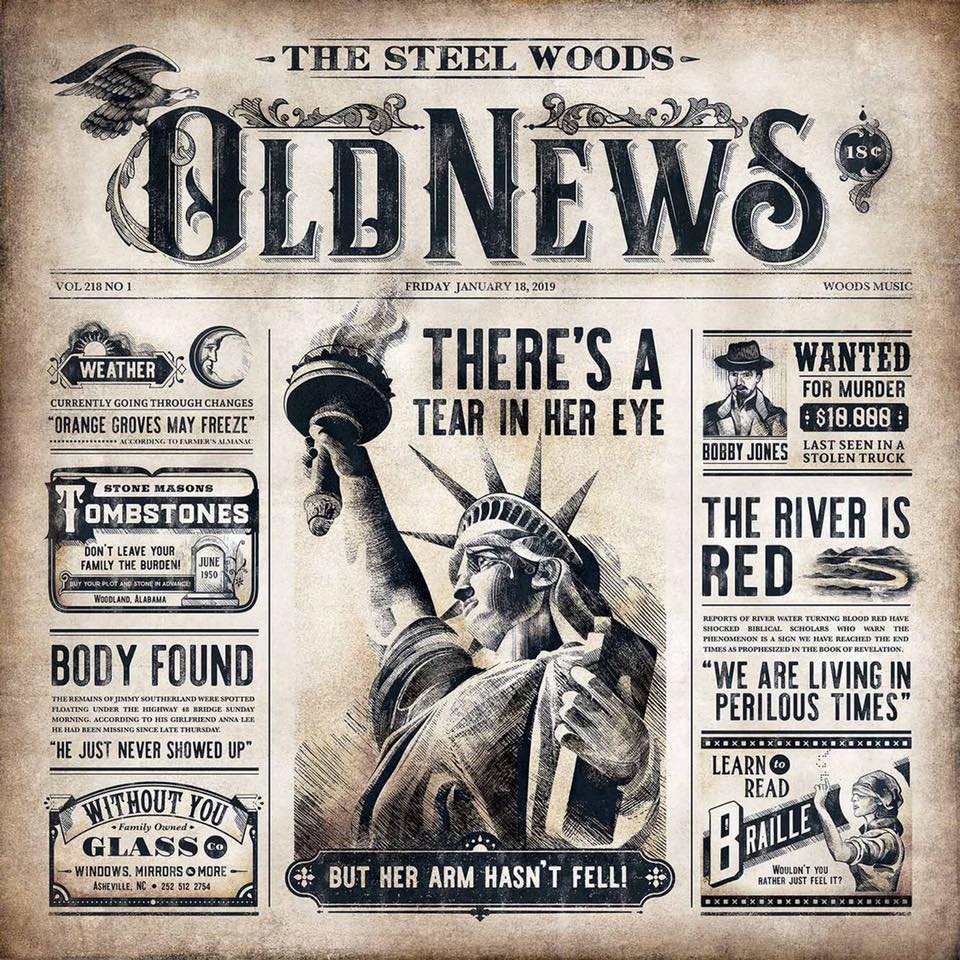 American country rockers The Steel Woods release their second album Old News via Thirty Tigers today (18 January, 2019)
The fifteen-track album opens on a confident note with 'All of These Years', its blues influence and smooth guitar hooking listeners in from the get-go. The warmth of the southern rock sound melds perfectly with the country music vibe; the quartet clearly revelling in their Nashville, Tennessee roots.
'Without You', 'Changes' and 'Wherever You Are' take the album in a slower direction but with Wes Bayliss' bold vocals, they still have a dramatic effect. Next up is 'Blind Lover', which kicks off with an intro of slick guitars and has a soulful, upbeat sound. It's a true highlight on the album.
The title track veers towards the acoustic with a strong country sound, showing precisely what Nashville is all about, whilst 'The Catfish Song' has a poppier feel and is probably the most radio-ready track on the album.
Old News crosses multiple musical elements, traversing country, R&B, bluegrass and folk, so if you're feeling jaded by the same old southern rock, this is the album to reinvigorate your love of the genre.
★★★★