The Raft – BFI London Film Festival Review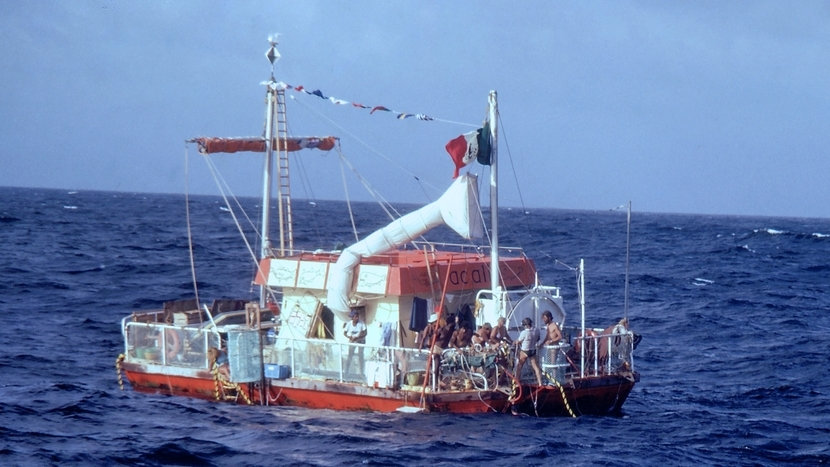 This year marks the end of Big Brother on Channel 5. Inevitably, it will return, but it is hard to believe that it began eighteen years ago in 2000. Marcus Lindeen's The Raft is pre-Big Brother and tells the tale of a small group of young, good-looking men and women who were stranded on a raft in the middle of the Atlantic Ocean. This was an experiment and test to see whether, after three months, they would turn violent. Sex, arguments and a requirement to reveal who each candidate fancied and disliked were all part of the process. This was truly a Big Brother experiment where the rules are off and, literally, anything can happen. There's even a whiff of murder in the air…
It is 1973, and Mexican anthropologist Santiago Genovés has a plan to send a wide raft filled with volunteers out to sea, armed with everything they need to survive. The volunteers would be diverse, from all over the world and practising different religions: Japanese, Israeli, French, American, Christian, Atheist, Muslim – they were required to be happy, young men and women who have no reason to turn into angry and dangerous individuals. They would be questionnaired daily on all sorts of issues. While some questions were regarding who they liked and disliked, many questions were the most private and personal questions you could imagine being asked. Genovés wanted the captain and medic to be women, in an attempt to see how the men would cope with women in charge. They were pulled out by a ship and then set loose.
After The Mercy, Crowhurst and Adrift, there seems to be an interest in survival tales at sea. The Raft, once again, is a lost-at-sea story. As a documentary, the participants were willing and had opted into this dangerous environment. Such an experiment would be impossible to green-light in 2018, which makes the tale that much more fascinating. Super-8 footage catches the action on board and we do see how the limited space and contrasting personalities did compete and turn on each other. Director Lindeen remakes the raft and, in a black room and in a static environment, the surviving members recount in brutally honest fashion, as they sit, walk and chat on board the renewed raft.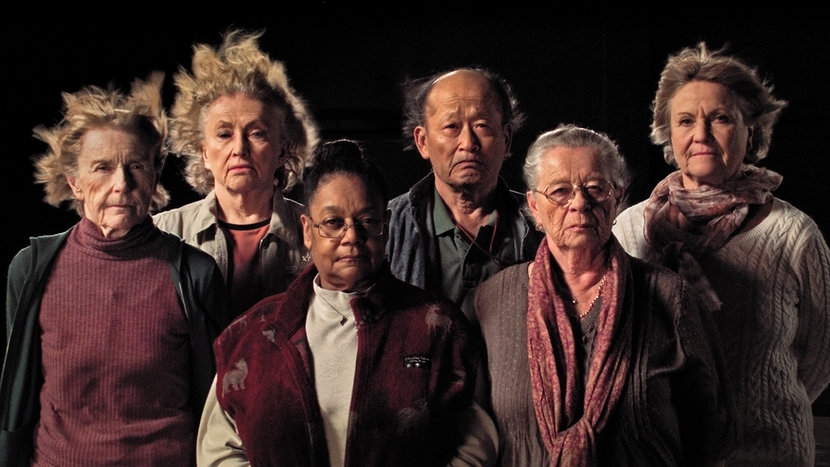 Tabloid press dubbed it a "sex raft" and though it was not such a horny hotbed of action, we are told how certain urges were relieved. Indeed, as the time wore on, Genovés' intentions became more explicit and sex was clearly hoped for. In his narration, it was primarily to create tension – but everyone was wise to it. The bottom-line is that, in such close proximity, sex is not wholly practical. Santiago Genovés kept detailed records and, though he has passed away since, the voiceover using his diary is effective and grounding. It also means that we hear the contrasting viewpoints and can make up our own mind as to what his intentions were. Was he a misogynist? A racist even? *in a Geordie accent* You decide. In the case of the many volunteers who passed away since, we are not privy to their backstory and, outside of what we see and the passing remarks from the survivors, we know very little.
The tagline on the poster for The Raft is "the strangest experiment of all time". Considering the curiosity by Genovés is not dissimilar to the curiosity we all had when tuning in to Davina McCall as she introduced the flatmates in 2000, it may not be as strange now as it once was. But, unexpectedly, there are a few lessons to be learned. Curious, engaging and humorous, The Raft believed it was about aggression but it was tapping into something far more profound regarding power. That's not to say violence doesn't appear and, in the case of a shark, we see the uglier side to humanity. But, more engrossing, is the misjudged decision by the anthropologist to be so intimately involved.
★★★