The Key – Mats Strindberg and Sara B. Elfgren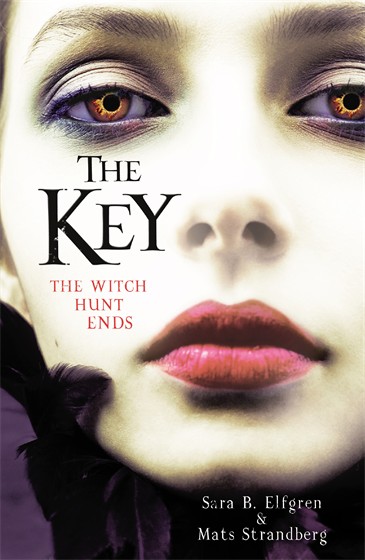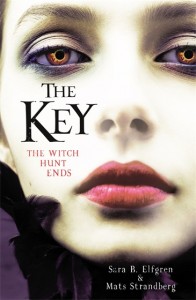 Released: January 2015
On its English publication, the Engelsfors Trilogy drew comparisons to Buffy the Vampire Slayer, but for me it's more of a mix between Supernatural and Pretty Little Liars – suitably fantastical and filled with horror tropes, but with plenty of teen drama thrown in for good measure.
In The Circle, we're introduced to seven teenagers who are revealed as the chosen ones, the witches that have been picked to stop the impending apocalypse. In Fire, the girls are learning to cope with and control their newfound magical abilities, while dealing with dating, family drama and that upcoming end-of-the-world stuff, and in The Key, everything reaches a head as the girls prepare for their final showdown against the evil that has been plaguing them.
As the final book in the trilogy, The Key certainly packs the biggest punch – both in terms of plot twists and page count. Clocking in at 864 pages, The Key certainly demands a lot of your time but, luckily, the story is interesting enough to hold your attention. The magical elements come complete with mysteries to solve and secrets to keep but with five girls to follow – not to mention their parents, educators and love interests – this can be a little hard to keep track of, when they're not playing out entirely as you expect them to.
One of the trilogy's biggest praise points, however, is its attention to the nitty gritty detail. Beyond the fantastical, the magic and the supernatural, these novels are about growing up and dealing with the trials of being a teenager, including coping with divorce, opening up about your sexuality and surviving high school. Which, of course, is made all the more difficult when you can read minds, turn yourself invisible and control souls.
With The Circle, Mats Strandberg and Sara B. Elfgren wrote an incredibly successful and popular novel in their native Swedish, and it was picked up for publication in over 20 different languages within a year. However, there's a moment about half way through book two when a character speaks out about the benefits of reading a book in its original language: "Translations do nothing," he says, "but create barriers between you, the reader, and the author's real message." With this comment coming where it does in the trilogy, it's hard not to read it as the authors' commentary on their own work, so you can't help but wonder what exactly it is that they feel has been lost in translation.
There are some faults to the story – multiple character perspectives can get confusing, and there are a lot of moments that just feel unnecessary – but maybe this is a fault of the translation. In any case, these books are an enjoyable read if you're looking for an easy book that provides a quick break from reality. If the original text promises to be better than the English translation, it may be time to start learning Swedish to get the full impact.
★★★