When the uncomfortable subject of wills and legacies rears its head, there's often an interesting tale to be heard. However, none so thought provoking than the tale of someone who has been left a large legacy by a mysterious person.
This is exactly what happens to Ellen Sutherland in G.J. Minett's debut thriller, The Hidden Legacy. Ellen is staunchly maintaining a tenuous grip on life following her recent divorce. With two young children to support and her ex- husband still in the background, she's thrown into a position most of us can only dream of when she inherits an idyllic cottage in the country from a benefactor she's never even heard of.
The Hidden Legacy begins with a chilling prologue which sets a disturbing tone for the novel. Twelve year old John Michael Adams has been pushed to his limits, culminating in a gripping but ghastly act which triggers mass public hysteria and, after a lengthy trial, necessitates JMA (Adams) to be detained at Her Majesty's pleasure for some considerable time.
The story evolves as Ellen finds clues crawling out of the woodwork – some that she has to tease and coax out, and others for which she has to dig deep until the very fabric of her existence feels threatened. As the novel develops we gradually get to know how JMA's story is connected to Ellen's.
Her benefactor has cleverly plotted a trail which sees Ellen taking quantum leaps into the past to unearth purposely hidden information. The plot jumps seamlessly between past and present, with a seedy journalist, O'Halloran, hampering Ellen's efforts at every turn. She also discovers her strong but secretive mother (now in a home with dementia) has hidden things from her which, unfortunately, she's no longer in a position to reveal.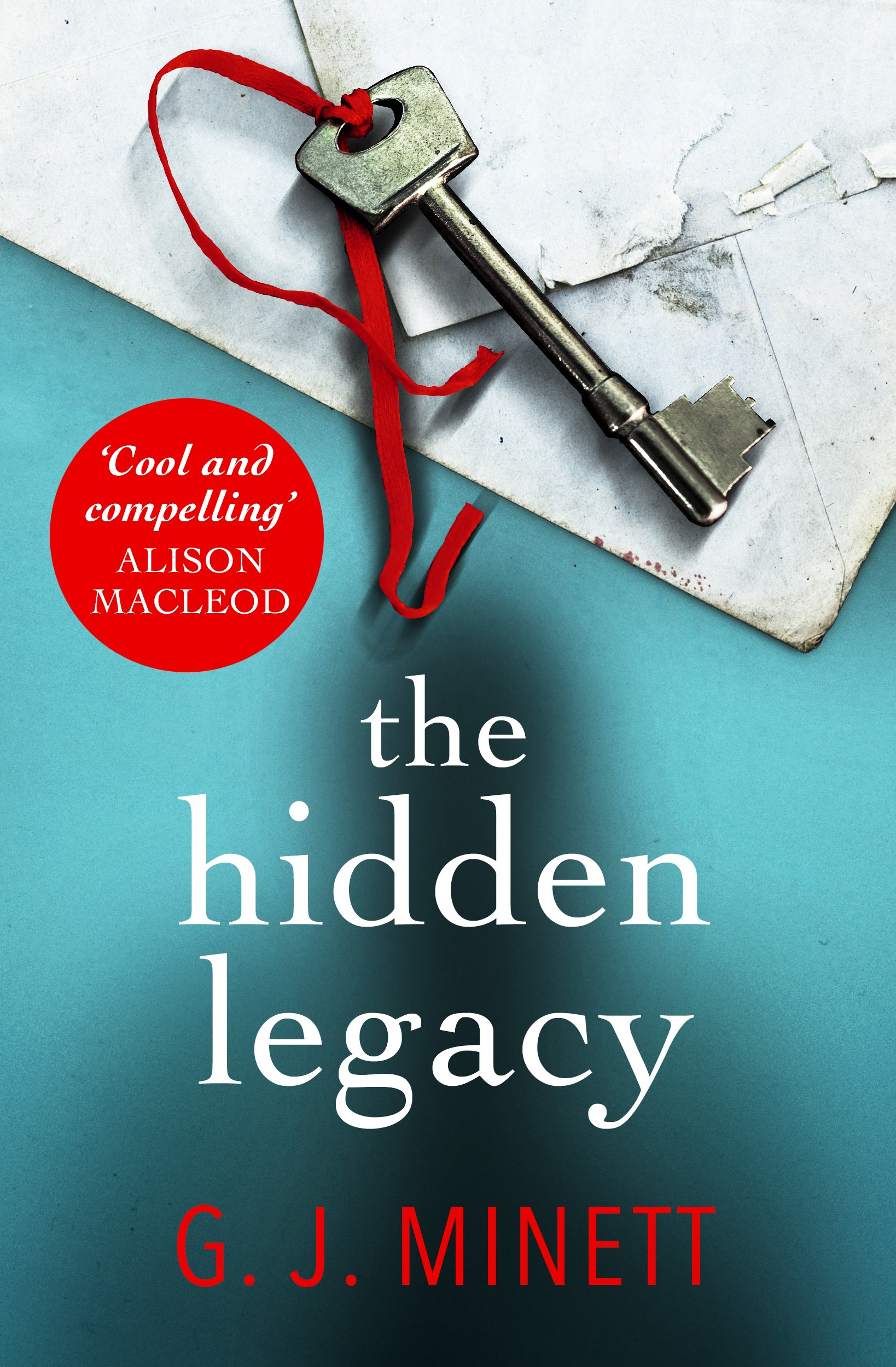 All the characters resonate with credibility, particularly the egotistical and unlikeable O'Halloran, who soon finds his opportunities and quest for personal fame and fortune unravelling under the astute eye of Ellen, who leaves no stone unturned to uncover the truth.
Throughout the book I found myself running the gamut of questions every person would be likely to ask, not least because of all the anti-bullying campaigns currently hitting the headlines.
The Hidden Legacy is a complex tale with many secrets that left me feeling perplexed yet gripped by this unusual and affecting domestic thriller. Chockfull of unexpected twists, it's the sort of book that will keep you staying up far too late.
Minett has expertly captured exactly what it takes to entice the reader in and keep them on tenterhooks right up to the final page. Definitely an author to watch out for.
★★★★
The Hidden Legacy by G.J. Minett is out now in ebook (£4.99, Twenty 7) and is due to be published in paperback in 2016.