Brighton's Knightstown is one of the most exciting electronic music up-and-comers in the UK. Having toured the world as a part of C Duncan's live band, as well as being a classically trained musician, Knightstown, for his relative newcomer status, knows a lot about the music world. After signing with FatCat Records (the home of Shopping, TRAAMS and C Duncan) and the release of 'Charlatan', and an EP released in March, it looks like it's going to be an exciting 2018 for the talented musician.
You've just released 'Charlatan' via FatCat Records. It's a very sensitive and intricate release. How have you found the reaction?
Thank you. Reactions seem to have been quite positive, both critically and amongst my friends which is encouraging.
Throughout there are references to Aldous Huxley's Brave New World. What's your attraction to the book and why did you blend it with the song's haunting melodies?
I think the book is prophetic and for our time. Why did I blend it with that tune? – I'm not sure I can remember! It was probably a mixture of conscious and unconscious reasons. I think I get a bit sick of songs about love or losing it, and I think the thought-provoking themes of Brave New World were still fresh in my mind when writing the album. When I write I tend to start playing with melodic ideas first using pen and paper, then I tinker around on the piano or my synth, and then I start thinking up lyrics. There is a sense of urgency in Huxely's book which is perhaps reflected in the restlessness of the music.
There seems to be a mixture of classical and pop music in your work, especially with 'Charlatan'. How do you go about elaborately blending these two different sides of the musical spectrum?
I've never understood why there has to be such a distance between classical and pop, there ought to be a much larger concentric circle than there is. Other genres like jazz and folk have managed to remain extremely relevant to pop, but classical seems to have detached itself inexplicably. I find that both kinds of writing really help each other. When I return to classical after working with pop I make more interesting melodies, and when I return to pop after writing classical the songs I write tend to be more adventurous and original. Artists shouldn't be scared of bridging the gap more, especially in an age of pluralism.
You have an EP coming out in March. What can we expect from this? 
'First Cry' and 'Charlatan' are on there, along with three new songs – two of which are downtempo and feature lush strings/layered vocals. But the title track 'Keep' is more uptempo/anthemic and would fit an EDM playlist. Somehow they all complement each other nicely.
I first saw you in Brighton supporting Seafret at Concorde 2. Is it difficult to translate your music to a live setting? Or do you always think about that in the conception of your music?
Yes it is difficult, but we are getting there. A good sound system and FOH goes a long way. The Concorde 2 has an excellent sound system actually, one of the best I've played so far. My bandmate Matt is a technical expert in all things audio and his input has been critical in getting the live set up and running.
When composing I do think it's important to think how a song or piece is going to be performed live. But the primary concern is to try and hit on something beautiful and elevating that lifts the human spirit.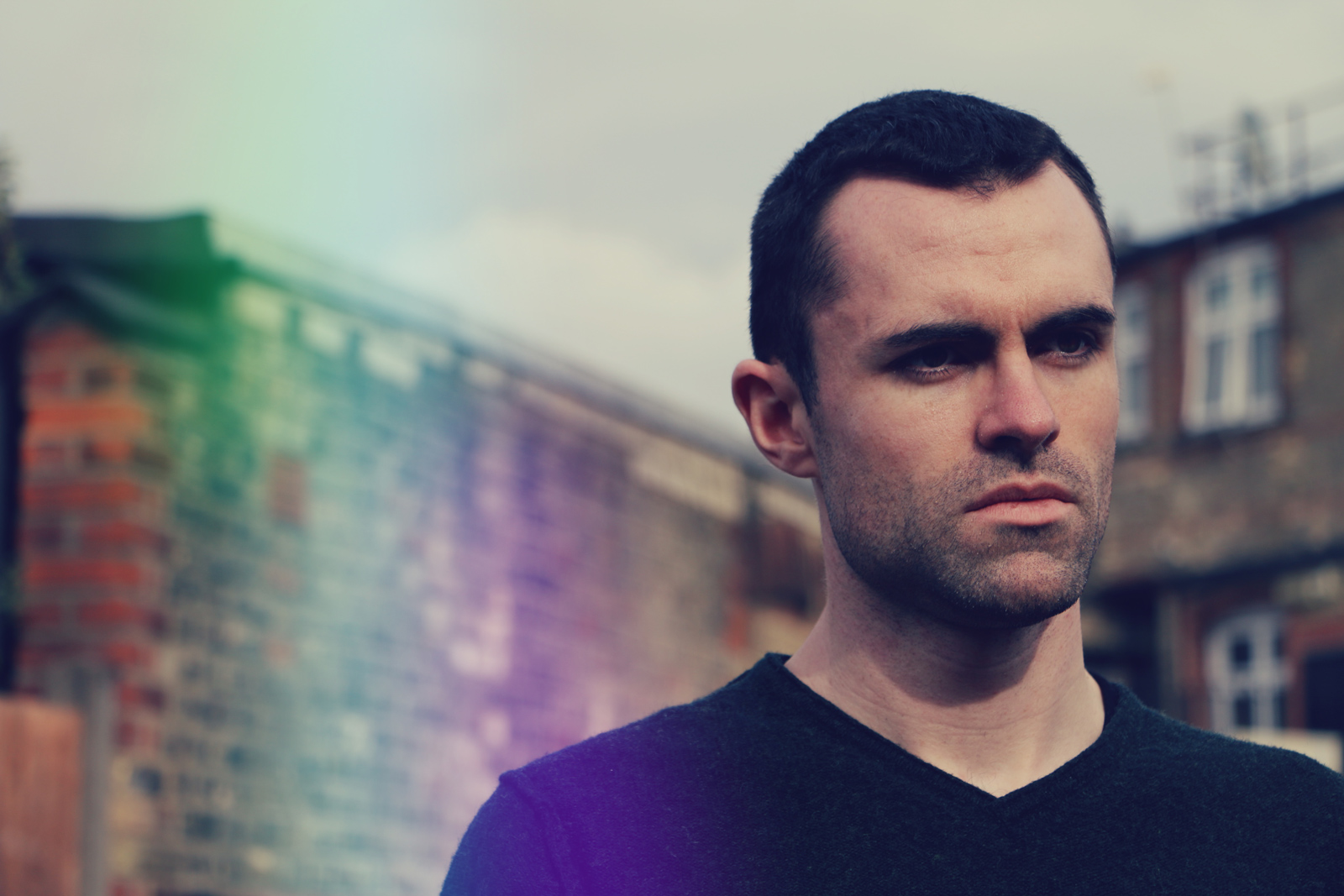 Your music has been described as "dark, beautiful and evocative". Who are your biggest influences? 
Bach, Beethoven, Laura Mvula, The Beach Boys, Bjork, Stravinsky, James Blake, Stevie Wonder, Disasterpeace, Michael Giacchino's 'Medal of Honor' soundtracks, ELO, Fleetwood Mac… and so on.
You were a part of C Duncan's touring band before Knightstown started up. What was that like?
It was a bizarre mix of being very exciting, rewarding, eye-opening – and at times insanely boring. I totally love all the guys in the band, and they have become such good friends. But driving for 8 hours a day and waiting around in limbo can simply be very dull no matter who you are with, and the brain starts to crave a bit of mental stimulation after a while.
I had the supreme privilege of playing Chris's exceptional music in all kinds of venues and locations from little cafes in Switzerland and the Netherlands to Hammersmith Apollo and O2 Arenas – I'm so grateful to have experienced various kinds of touring early on so I know what it's like at different levels and that, at the end of the day, it isn't always the 'dream lifestyle' it's cracked up to be. It is often boring, uncomfortable and frustrating – just like any job!
With the likes of Sampha and James Blake doing so well, do you think solo vocal/electronic projects are flourishing? And why do you think that is?
People who submerge themselves in the Indie world today seem to be realising that music can push boundaries while still moving the soul. Artists like James Blake and Sampha occupy a really interesting position on what's known as the 'Spears-Stockhausen continuum' in that they manage to be both popular and avant-garde at the same time. I hope this reconciliation in pop between innovation and emotion becomes more culturally relevant as the century progresses. 
What are you listening to at the moment?
Ermmmmm – stuff like James Blake and Sampha! Also – Melody's Echo Chamber, 'Bad Kingdom' by Moderat which I got obsessed with recently (the song has an incredible music video too by a guy called Pfadfinderei). Also a polyphonic extravaganza by Fiona Apple called 'Hot Knife' – it's so different to her signature style, and I wish she'd do a whole album of this wacky brilliant stuff.
What are your plans for 2018?
There are a lot of creative projects in the pipeline related to Knightstown (directly and indirectly) which I'm excited about. Myself and Matt – the other half of Knightstown Live – are still honing our live sound and visuals set up, and we want to make sure we have a really immersive audio-visual experience ready before going on the road properly. We've got a few things in the pipeline like a BBC Introducing session and Live at Leeds slot later in the year so far.