The loveable arcade game character returns with his plucky sidekick in the sequel to Rich Moore's 2012 Disney animation Wreck-It Ralph. This time around villain-turned-hero Ralph (John C. Reilly) and glitch racer Vanellope (Sarah Silverman) enter into the internet to buy a new part off eBay after they inadvertently break the steering wheel off the Sugar Rush game in Litwak's Family Fun Center and Arcade.
Venturing into the internet via the arcade's Wi-Fi router, the duo are plunged into the head-spinningly chaotic and colourful world of search engines, social media, online shops and tenacious spam pop-ups. It's a literal landscape of the best and worst of internet culture and it's not long before Ralph and Vanellope find what they're looking for on the auction site – bidding on their replacement wheel only to realise they need actual money to pay for it. Whilst Ralph becomes an overnight internet sensation to raise the funds (Kim K eat your heart out), Vanellope discovers a new racing game that offers her a home away from the tedium and predictability of Sugar Rush.
Of course if you've watched the first film you'll know that Ralph is good at wrecking things, and here he quite literally breaks the internet by unleashing a killer virus. It happens to the best of us, mate. Moment of self-seeking madness aside, Ralph has never really been the "bad guy" and the latter half of the film is his quest to undo the glitchy mess of his own making.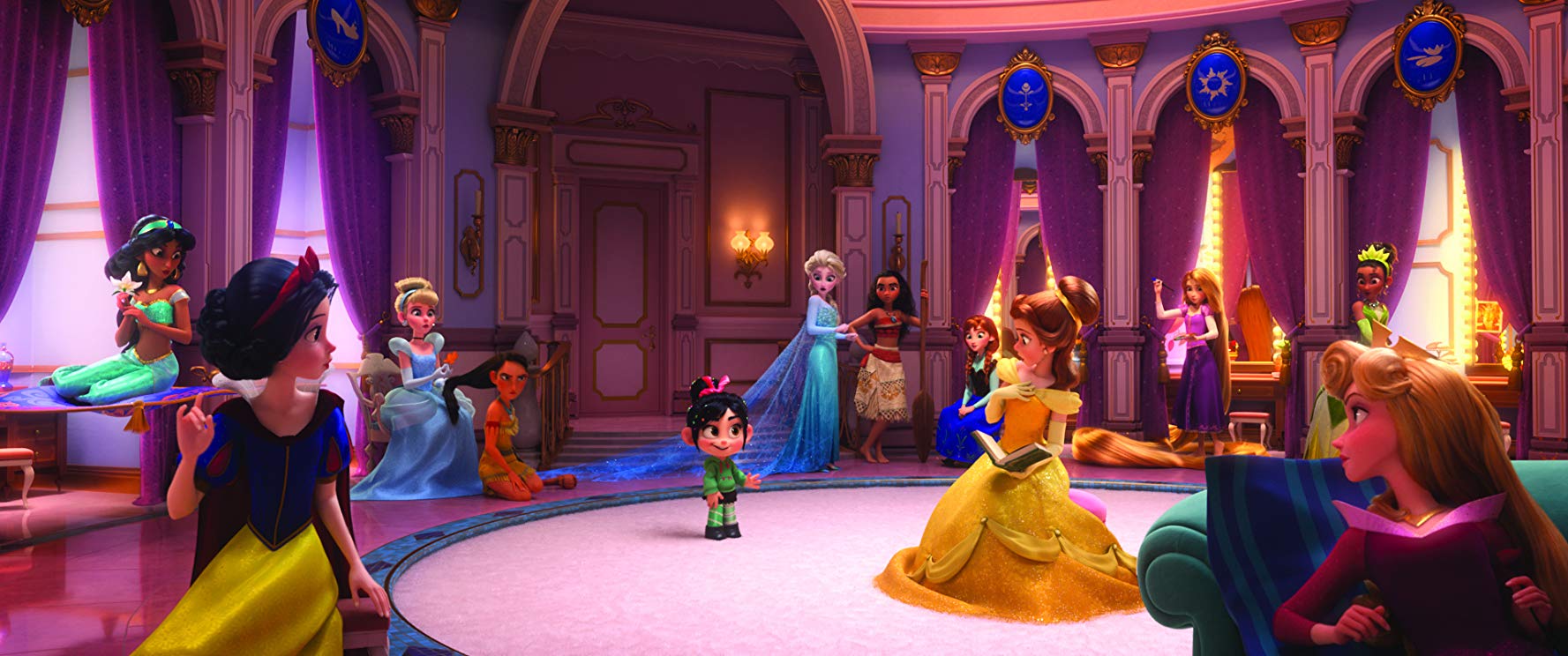 As with so many sequels, Ralph Breaks the Internet isn't perfect – it's a little too chaotic in places and it lacks the first film's magic – but there's a certain charm in the wonder these characters feel as they stumble upon a literal version of something we take for granted. There's terrific voice support from the likes of Gal Gadot, Taraji P. Henson, Alan Tudyk, Jane Lynch and Jack McBrayer, and the visuals are eye-poppingly vibrant, blending the game's 8-bit inspiration with beautifully rendered CG animation. There's even a cameo from the Disney princesses, reflecting pop culture's evolving attitude to the iconic princess of old and, in the process, giving Vanellope the opportunity to realise her worth.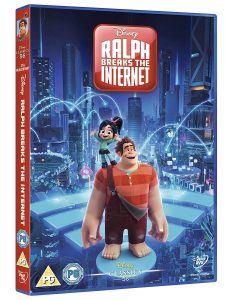 The real brilliance of this film – and indeed so many Disney offerings – is that it works on different levels, offering lively entertainment for the little'uns and whip-smart satire for internet-savvy adults. Yet it's the message at the film's heart that resonates after all the cyber hubbub dies down; a message about growing up, letting go and trusting in the people we care about. To the more cynical watcher it might seem like Disney sap, but in a world of hate and intolerance, that's the kind of message younger generations need.
★★★★
Ralph Breaks The Internet is out on Digital Download on 25 March 2019 and is available on DVD and Blu-ray from 1 April 2019