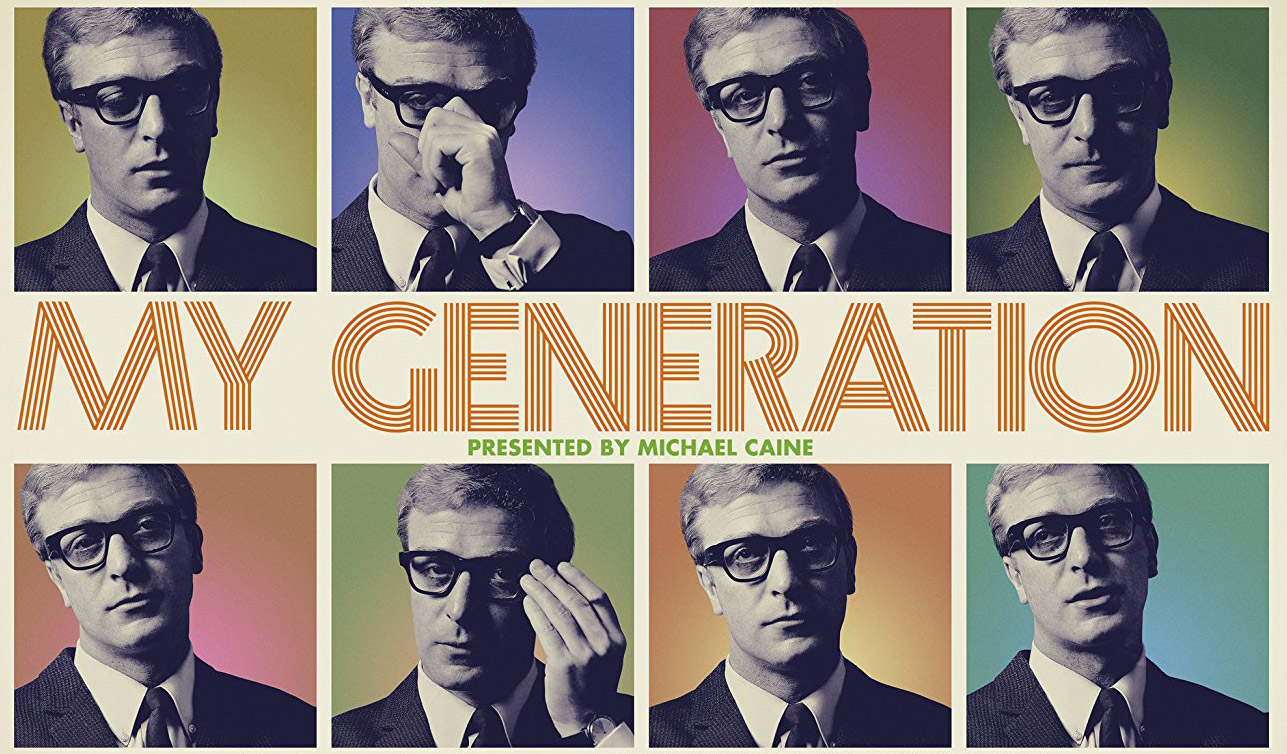 If you were to choose the ideal narrator of a documentary about London in the 1960s, could you pick someone better than Michael Caine? At the beginning of the decade he was a jobbing repertory actor, and by the end of it a superstar, an icon of London cool. It's clear from Caine's narrative that without the social changes in the UK in the 1960s that might never have happened. 
He begins his commentary by focussing on the access to opportunities enjoyed by working class youth in the 60s, opportunities denied to their parents: for these ambitious young people enjoying a new affluence, acquiescence with the stifling, restrictive class norms of English society was no longer a option. At one point, Caine describes how his big break as an aristocratic officer in the movie Zulu came around as a consequence of a casting director allowing this young man with a cockney accent to read for the part – the director was American, and Caine is convinced that an English director would never have offered him the same chance. How could a working class man, accented just like the son of a fish porter and a cleaner that he is, possibly be convincing in the part of one of his social superiors?
Other luminaries of the time interviewed include Twiggy; footage of an interview with her includes a comically patronising question in a predictably cut glass accent on the difficulties of someone from a working class background dealing with "all this". You have to ask yourself: what was the "all this" that the interviewer was referring to. Affluence? Fame? Having to learn how to hold a knife and fork properly? That sense of the frustration of an English middle class for whom predictability and knowing your place were the bedrock of a disciplined – and hence civilised – society, is tangible throughout the film, in interviews with muttonchop-whiskered men in beautifully tailored suits, or in the footage of a Conservative party conference from the latter part of the decade.
The highlights of the film? Probably contemporary footage of the King's Road and Carnaby Street, and two interviews in particular: in the former, we see handsome young people dressed in  saturated colours, with a relaxed confidence and optimism that was clearly at odds with what was expected of them by the previous generation.
As for those two interviews, one is with a clearly distraught Keith Richards after the death of Brian Jones, where Richards becomes speechless with grief. And the other, an attempt by an unctuously hypocritical interviewer to embarrass Paul McCartney on the subject of his use of LSD, where the Beatle loses his temper and points out the hypocrisy of being questioned about his social responsibility by someone who is opportunistically broadcasting details of a matter that McCartney himself considered to be a personal choice that he would rather not talk about.
My only criticism of the film is this – it's too short. It could have been three times the length, and even more absorbing for the extra time. Within such a short film, it's inevitable that there isn't much time to look at the deeper consequences of some of the social changes of the time – for example, access to the pill; good news for men who could now pass responsibility for contraception to their female partners, not so good for women exposed to the effects of regular dosages of a drug whose potential side effects were not fully evaluated.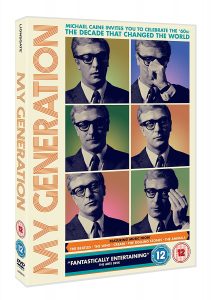 This is an excellent – and inspiring – documentary.  I finished watching it with a sense of optimism; if it was possible to undermine existing assumptions around class so comprehensively less than sixty years ago, perhaps we can do it again.  
One last thought: I never thought I'd ever describe a hairdresser as a genius, but Vidal Sassoon… footage of him at work, of those radical and beautiful new styles that he invented; that man was a genius – one of the finest designers of his time.  
If you have a chance to see My Generation, take it. It's one of the most entertaining and enjoyable seventy minutes or so that I've spent in front of a screen for a while.
★★★★★
My Generation is out on Blu-ray, DVD and Limited Edition from 28 May 2018