My Darling Christopher: HOME Manchester's Homemakers Festival review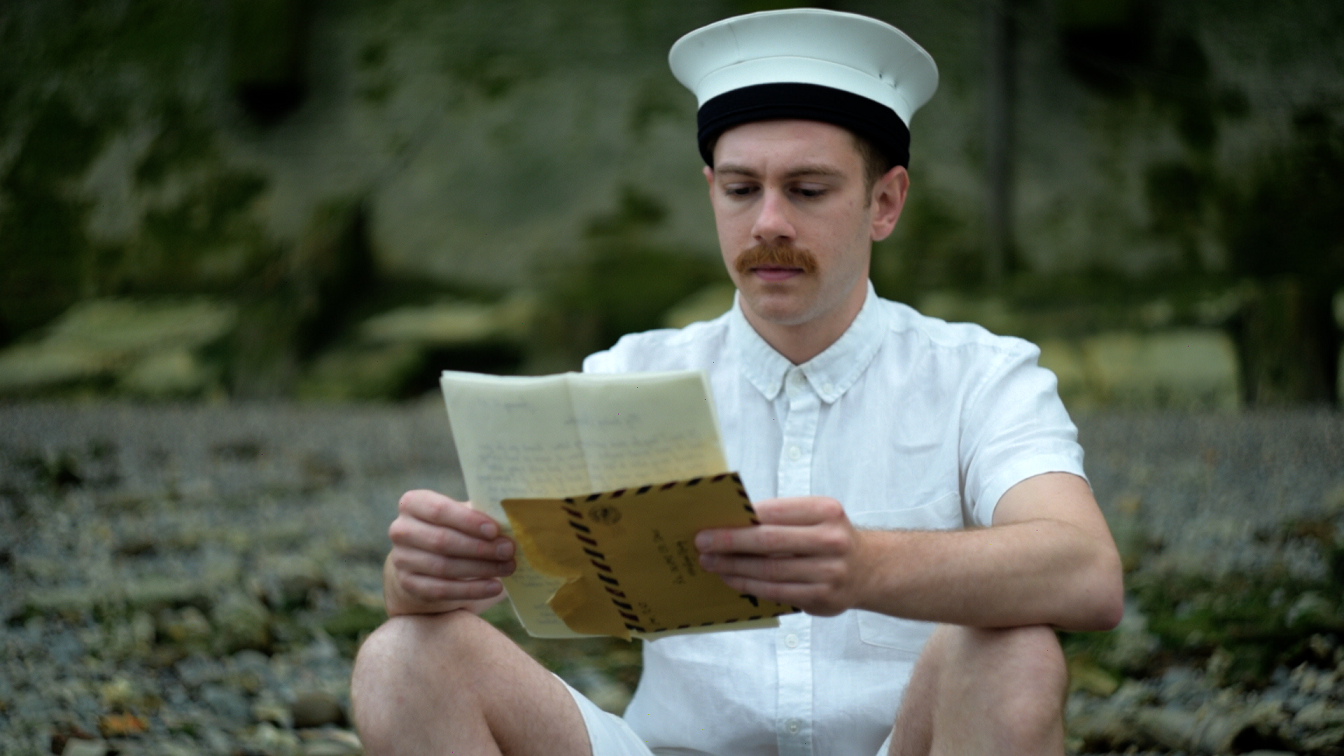 Reacting to current circumstances, HOME Manchester have curated a Homemakers Festival in association with RADA. Hot Coals Theatre have moved from live performance to creating a short film during lockdown called My Darling Christopher. Based on the true story of Clive Davis, it brings together four people by using an evocative letter to move through their wartime experiences.
Christopher (Robin Paley Yorke) is away serving in the navy. He sits on a stone beach reading a letter from his wife, Dorothy, who recounts the feeling of waiting for him to come home and the progress their son Clive (William Grant) is making as he recovers from meningitis; his hearing loss requires some adjustment. The dramatic heart of the letter is the description of a four engine Halifax aeroplane plummeting to earth, as seen by Clive from his school window.
The company make good use of their new technological capabilities by filming in different locations and adding archive video backdrops. Subtitles appear in the spaces on screen, reacting to the rhythm of Dorothy's narration as read by Jo Sargeant. The script displays a light touch with old fashioned language as it explores the romantic and practical considerations of a family split apart by war.
Weaving together English, British Sign Language and Visual Vernacular creates a unique performance. It's very effective as Brian Duffy uses his arms and face to perform the take off and crash in gripping detail. By combining different  perspectives and exploring various types of communication, directors Jo Sargeant and Clare-Louise English find a clever approach to tell an unusual wartime story.
★★★
My Darling Christopher is being shared as part of HOME Manchester's Homemakers Festival from Thursday 16 July.