Motherland – William Nicholson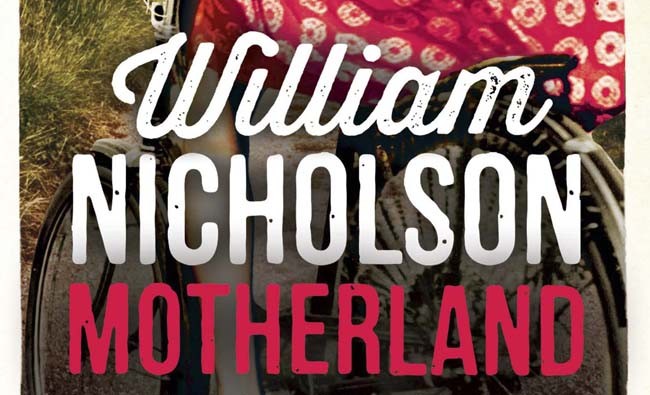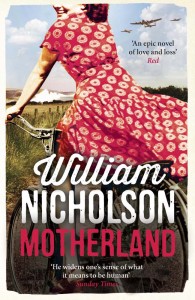 Released: 2013
William Nicholson has woven a terrific story in Motherland, sensitively capturing a wartime romance and the devastating effects the war has had on all the characters involved in this epic tale.
The novel begins in present day France, when the granddaughter of two of the main characters poses questions to her grandmother about the family's history. This provides the background to a fascinating story we follow through the wartime years and beyond.
Stepping back in time, Part One sets the scene in the wartime years between 1942-45, with the introduction of two men and a woman in an eternal love triangle; dashing and heroic Ed, a Royal Marine Commando, dependable, sensitive and loyal Larry – a liaison officer under the command of Mountbatten and Ed's best friend from school days, and adorable Kitty, an ambulance driver stationed in Sussex who instantly wins the hearts of every man who sets eyes on her! The ensuing relationships prove to be gripping, poignant and tragic in equal measures.
Set against the glorious backdrop of the Sussex Downs we follow our characters in the heady build up that will soon lead the men toward the fated raid on Dieppe. Grippingly rendered with attention to accuracy, Nicholson traces a chilling account based on first-hand reports from several war journalists, expertly capturing the mind-numbing fear and shock experienced by the men as they set foot on the beach and come under enemy fire, which proved to be both devastating and catastrophic. I was left in no doubt that I was in the hands of an exceptional and insightful writer.
From these savage clashes of wartime horror and courage in the face of the enemy, I was taken on an intoxicating journey that led the characters through testing times. Acts of nobility, graciousness, selflessness and spirituality were portrayed alongside darker thoughts and moments, but always linked with a sense of compassion and tenderness.
As I turned the last pages I was deeply touched by the loyalties held dear by the main characters, and moved by the delicate handling of the most basic human need to seek out goodness and make sense of our place and purpose in life.
A terrific read, now where's the film?
★★★★