Genre: Comedy, Drama
Directed by: Philip John
Starring: Jack Parry-Jones, Christy O'Donnell, Tara Lee, Chris Donald
Within the first few scenes of Moon Dogs you'll be questioning what kind of movie it actually is. It's part American Pie with its clumsy adolescent sex sequence followed by even more awkward interactions between family members and then it turns into a road trip film that is really about coming of age mixed with a multi-layered love story. There are so many elements to director Philip John's big screen debut, having previously stacked up an impressive television resume including Outlander, Being Human and Downton Abbey. Here John takes on the beauty of Shetland with such command that you would think he had been directing movies for years. Along with Derek Boyle and Raymond Friel's script that sublimely balances comedy, emotion and downright madness at times, it's no surprise that Moon Dogs has won numerous awards at festivals and it's finally reaching the wider audience it deserves in cinemas.
The main story revolves around Michael (Jack Parry Jones), a young Welsh lad who lives in Shetland and has his whole life ahead of him. All that stands in the way of him and his girlfriend Suzy (Kate Bracken) taking the next step to university is a successful exam pass. Sadly, instead of studying he's out helping his step-brother Thor (Christy O'Donnel) on a calamitous trip to play some of his new 'music' down the local pub. Let's just say the locals aren't quite ready for Thor's idea of a tuneful performance, he reacts badly and it becomes a far longer night than either one imagined. One failed exam later and suddenly Michael's stuck behind while his supposed girlfriend is off on her new life and enjoying partying and making new 'friends'. Unsurprisingly he doesn't feel their webcam relationship is exactly working and so he vows to make the trip to Glasgow to find her and save their future.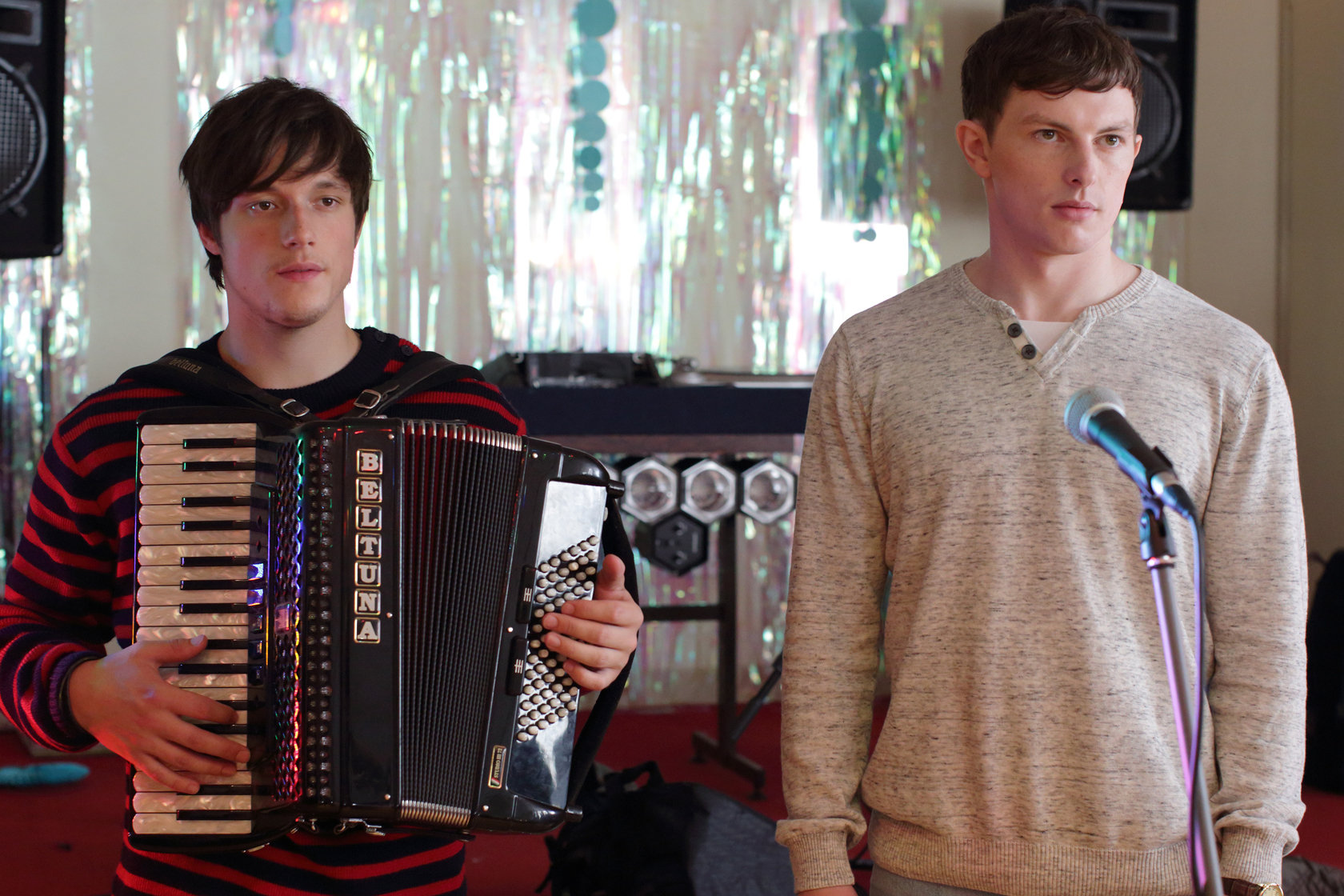 With no money and no real plans Michael asks Thor to accompany him as a return favour for helping him. He surprisingly agrees considering the strained relationship between the two, and Moon Dogs' main storyline begins. Two step-brothers not only finding each other but themselves. Throw in one mysterious girl, Caitlin (Tara Lee), along the way and suddenly things become interesting. All three characters have their own distinct personalities and quirks and they're all likeable in their own ways. Both Michael and Thor have clearly led sheltered lives and are quite awkward in their own skins. One is able to find comfort in expressing himself musically, while the other is trying to hang on to what he sees as the one good thing in his life. What both really truly want is acceptance and a sense of belonging and as time goes on it's surprisingly Caitlin that's the one to give it to them.
Parry Jones, O'Donnel and Lee are all phenomenal in their roles. There's an authenticity on show that feels like they've been acting for years but this could certainly be considered a breakout movie for all of them. Lee especially is completely enchanting in every scene, whether it's a beautiful moment of song or a minute of silence. She speaks with her eyes and you get caught up in everything she does. She is perfectly cast as Caitlin, a character that truly pushes the boundaries and sees life in a completely different way to the boys. She's the one to open doors for them and make them see and feel things they never have before. She very much lives life on the edge and isn't afraid to take risks. This certainly complicates things for both guys who find her so intriguing and captivating, with Michael struggling especially as he started this journey chasing one love and seems to find another along the way.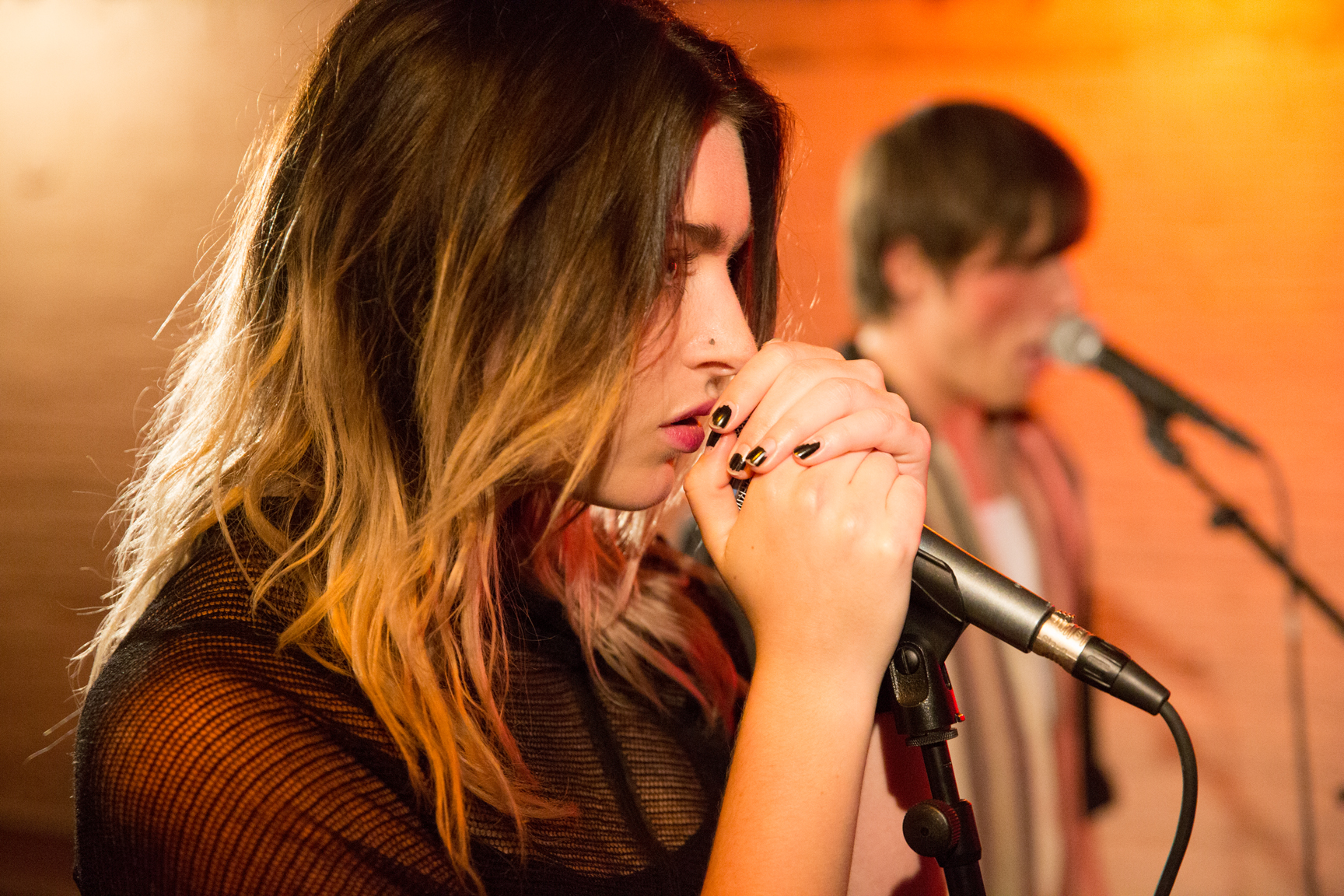 As it turns out, Moon Dogs is as much about family as anything else. Love comes and goes in relationships but family is arguably the strongest bond you have. Thor struggles with his father (Jamie Sives) and we find that his true motivation for accompanying Michael is that he wants to see his real mum (Shauna Macdonald). She left him as a baby and hasn't been in touch since. But whether it's Thor and his mother or Michael and his girlfriend, Moon Dogs isn't necessarily focused on happy endings as such but rather resolutions and moving on. It shows that you can follow your dreams and they may not be what you expect after all. Life's a funny old game and you learn as you go on.
As much as a movie like Moon Dogs can be predictable and follow an expected path it really works. There are enough surprising and strange moments (like Thor on drugs, or Caitlin's constant sexual teasing of the boys) to keep things fresh and interesting, and it's a film that manages to feel both classic and completely modern at the same time. It's the setting, the music and the imagery that all come together to present a compelling story of youth and rebellion, of love and heartbreak and dreams and nightmares all coming to a head. Moon Dogs reminded me of what it felt like to be free before responsibilities and it's that youthful exuberance that Michael, Thor and Caitlin appeal to. Those moments in early life where you could just go on an adventure on a whim and see where the road takes you. There is a satisfying ending of sorts, but it's left open just enough for you to wonder what happens to them all, and that's perhaps the most real part of the entire film. You just never know what's coming next.
★★★★
Moon Dogs is in cinemas 1 September