There's something warm and inclusive about the Roundhouse tonight. Its circular structure, family-friendly air and pristine halls give it a sense of intimacy and class. It's the perfect venue for First Aid Kit's triumphant two-night London run. This tour is something of a victory lap for the Swedish duo, who first played in Camden ten years ago at the tiny Assembly while Fleet Foxes headlined here. They've come a long way since then, but far from letting their success go to their heads, they've remained decidedly human. Outside it's snowy, but in here it feels like A Fireside Chat with First Aid Kit.
Their music is an infectious mix of country, folk and pop, bound together by Klara and Johanna Söderberg's perfect vocal harmonies. Their voices are truly wonderful, engaging on their own, stunning in unison, whirling and soaring and totally under control. The stage set is simple but effective, a large white sheet serving as a screen for a series of inventive video montages which add to the songs rather than providing a distraction. The sound is good and clear, considering the difficult acoustics of circular rooms, but it could have been about 50 decibels louder – the moments when the band kick into full psychedelic jam-mode are really powerful, and it'd be worth expanding that oomph into the vocal and acoustic workouts.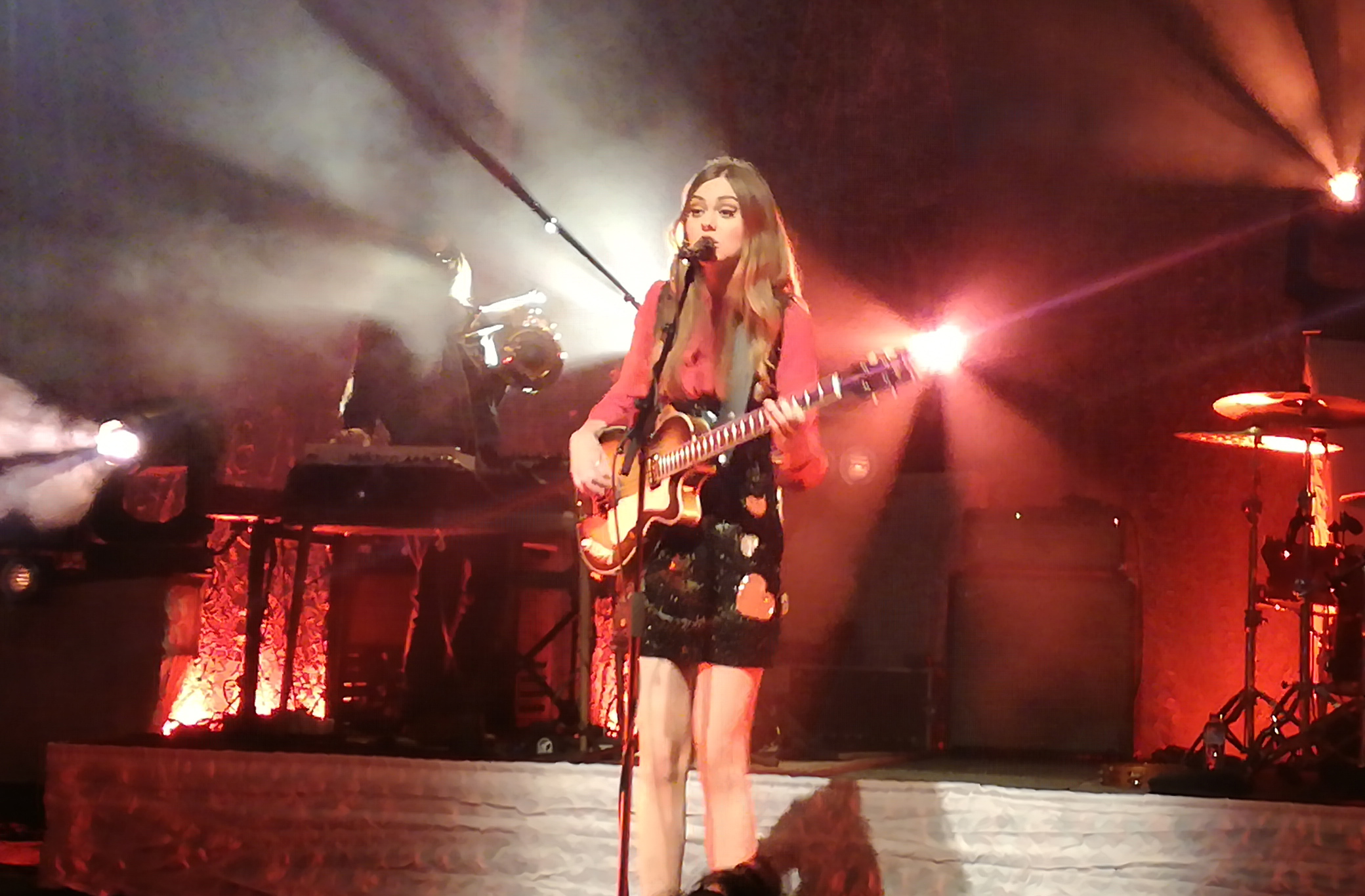 The band are a delight, a motley crew of super-talented old hands who clearly have a brilliant rapport with their leaders. Particularly entertaining is Steve, a keyboard player and trombonist who seems to be made primarily of hair (think Cousin It mixed with Jerry Garcia). All smiles and wavey arms, he brings the hippy to this camper-van-trip of a gig, the cherry on the road trip vibing cake. Pedal steel man Melvin Duffy has the touch of an angel, coaxing the most heart-rending whines from his instrument one moment and then blasting out the David Gilmour roars the next. It's a wonderfully rich noise.
All in all, it's a very laid-back affair. It's fitting that London has put on its wintriest face for the visiting Swedes, but this kind of wistful, winding music really belongs on the mesa, under an open sky, somewhere around Barstow on the edge of the desert. After the encore, however, we leave Nevada to find a Germanic pub as the band scrub through 'Hem of Her Dress', gathered around a single mic at the front of the stage to lead the crowd in a good ol' rowdy 'na na naaaa' singalong. Johanna has a proper Janis Joplin scream when she wants it. All we're missing here is the beer steins.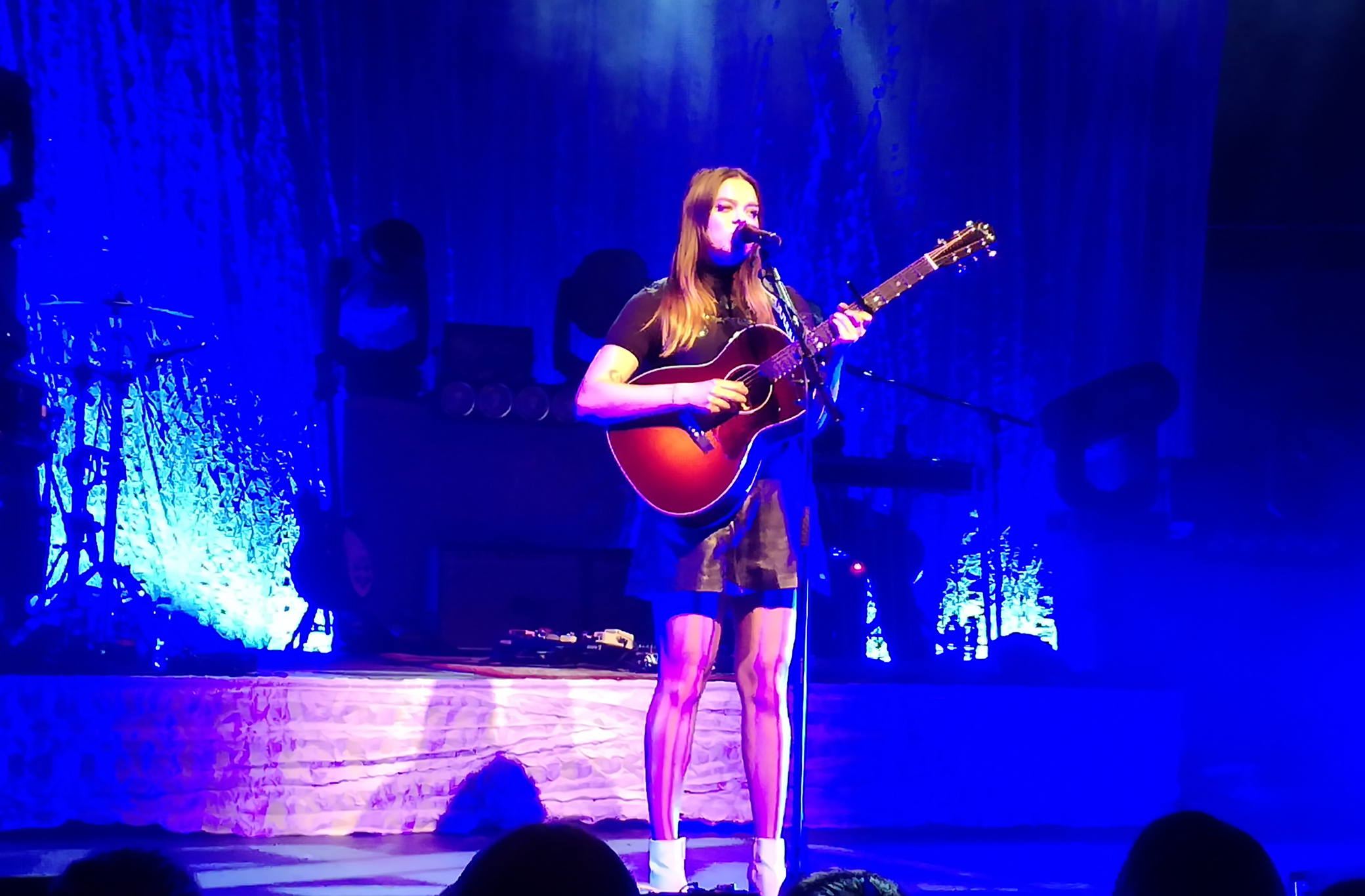 Best of all tonight is the obvious love band and crowd have for one another. The setlist is peppered with oldies for the faithful, and they're met with a loudly appreciative response. The sisters are clearly chuffed to have got to this point, and there's no hint of showbiz insincerity when they thank the audience for putting them on the Roundhouse stage.
First Aid Kit may not be the most daring or avant-garde of bands, but their music is rock-solid quality, and tonight they put on a show to match with heart and soul in spades. Definitely worth catching next time round if you missed them.
SaveSave