Jai Thep Review: A gem of a festival in Thailand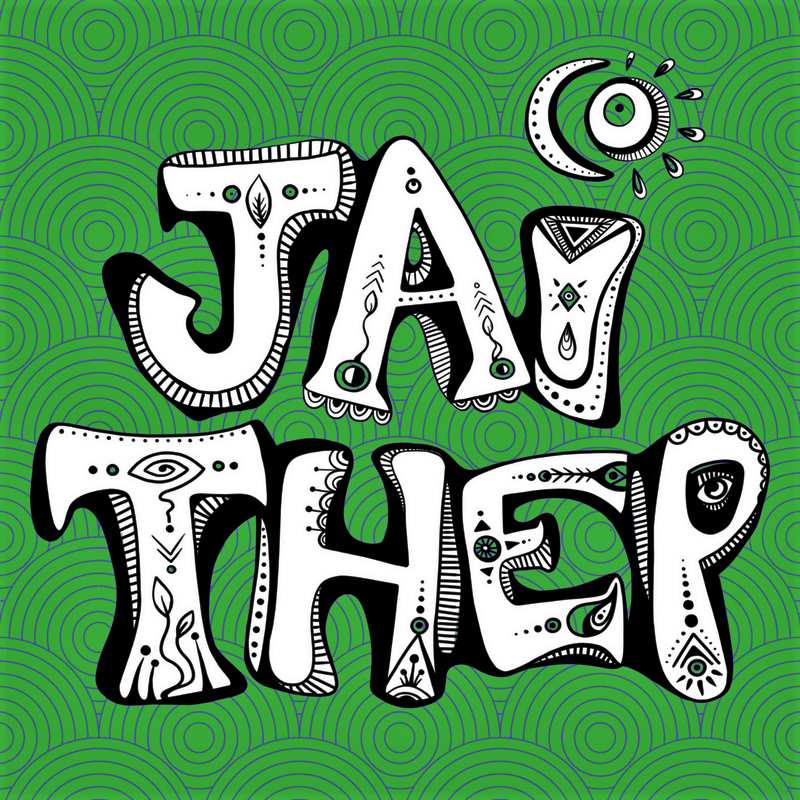 If big corporate festivals aren't really your jam, and you're more about the workshops and community than being in it for the gram, then this little gem will be right up your street.
Jai Thep is a small independent festival set in the mountains just outside of Chiang Mai, Thailand at the beautiful Lanna Rock Gardens. There were four stages to choose from, each boasting an array of music genres, and with workshops, massages, food and a river to play in there was always something to do.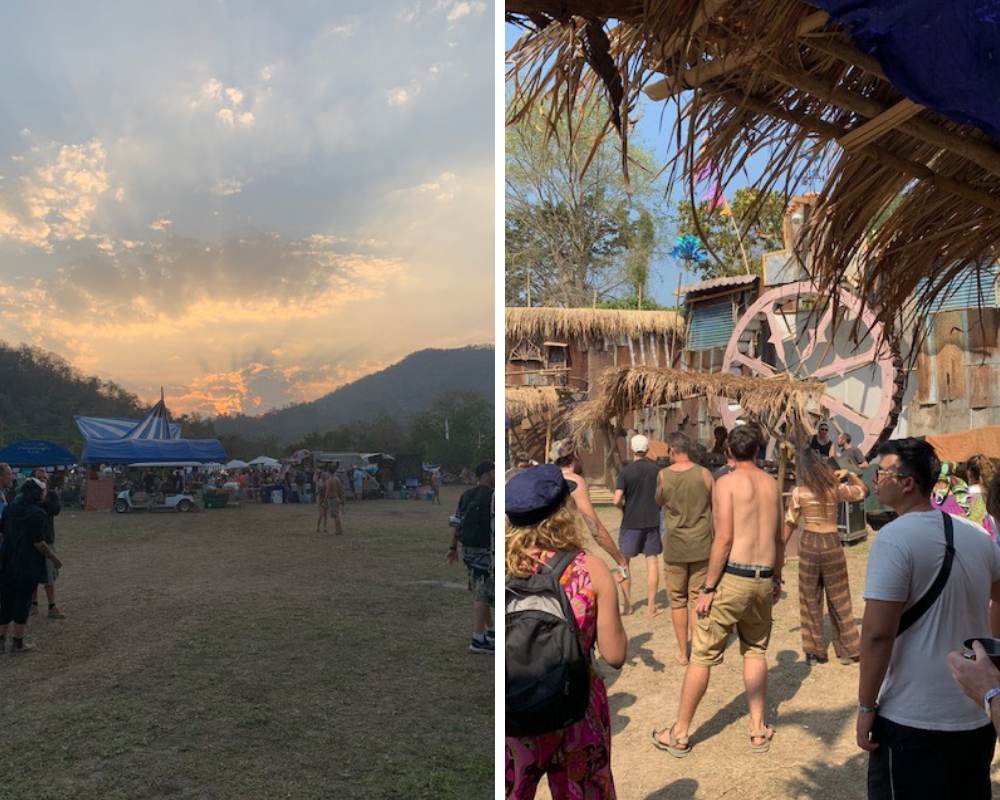 I'm a self-proclaimed festival addict and I've been to many festivals in different countries but never on my own. Jai Thep was my first solo festival and it was glorious. Having chosen to stay in Chiang Mai rather than camp (I didn't own a tent), I walked to the bus stop ready for my great adventure. After paying 100THB (about £2.50 GBP), I was loaded onto a songthaew with a bunch of strangers and I was off. Soon we were chatting away – it seemed that most of the people were also solo festival-goers – and having gained my confidence, I was ready to party.
Pulling up to the site, I was in awe of the view of the mountains and felt very lucky to be able to witness such a sight. Tickets were exchanged, bands were put on and I was in, walking through a natural tunnel into the magical land of Jai Thep.
I'm not normally one to participate in workshops at festivals, but this time I threw myself into them. The first was friend speeding, where we split into groups of four and had meaningful conversations then moved on to meet another bunch. This was wonderful – what a great way to meet people at a festival and to think about life and other people's views and opinions. I made some new friends here who made my festival the great experience it was.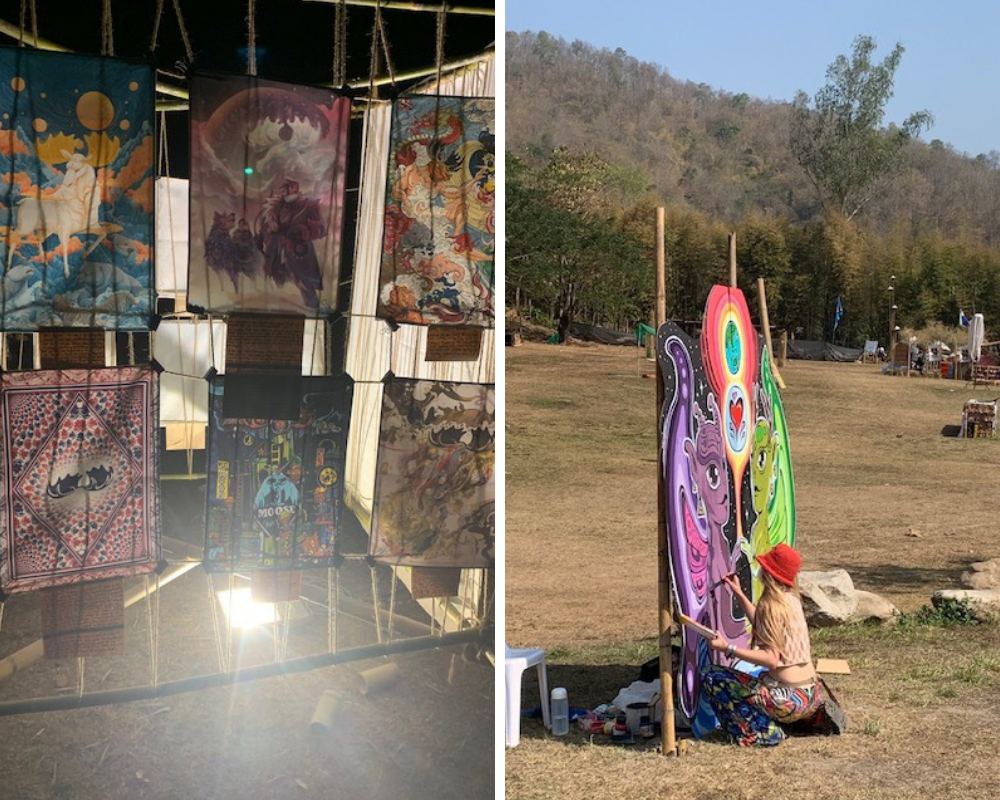 There were also options to have sound baths, join in with yoga or cacao ceremonies, have discussions on polyamory or any relationship issues you may want to talk about. Everything was very open and had a real sense of community. I even joined in with the African dancing, which was incredible (even if I did make up rhymes to remember the dance moves). The drummers created beautiful music for us to dance to as the instructor showed us all the moves. The music was a plethora of genres from blues to grime, drum and bass to folk, but there was one thing they all had in common, which was getting people to dance.
The sun was shining and people were spreading themselves out on the grass, basking in the natural beauty of the location. Then I heard some awesome African fusion beats coming from what I called The Purple Castle (it was actually called Castle Aqua). Chiang Mai based DJ Mimao had the crowd pumping, jumping around and kicking up dust in their wake; it was the best start to the festival.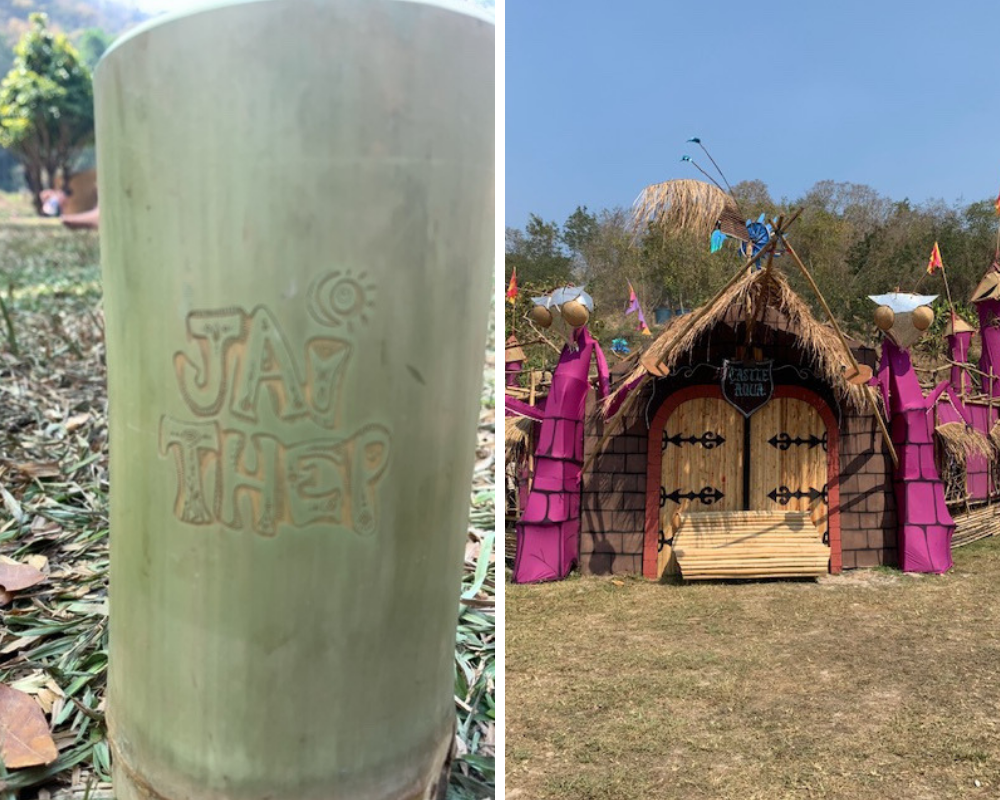 Other highlights included Bangkok based funk masters The Lowdowns and hip-hop, funky soul, improv jazz rockers (I know that's hard to imagine) Fly By Pants. If you'd enough of the music or wanted a chill out there was a home stage with different comedians on and cushions to snuggle into.
I loved every second of the weekend, dancing in the sunshine, making new friends and feeling part of a community where everyone was open, loving and friendly. Jai Thep has to be one of my top 3 festivals of all time and I would recommend going if you find yourself in Thailand during next year's festival dates.