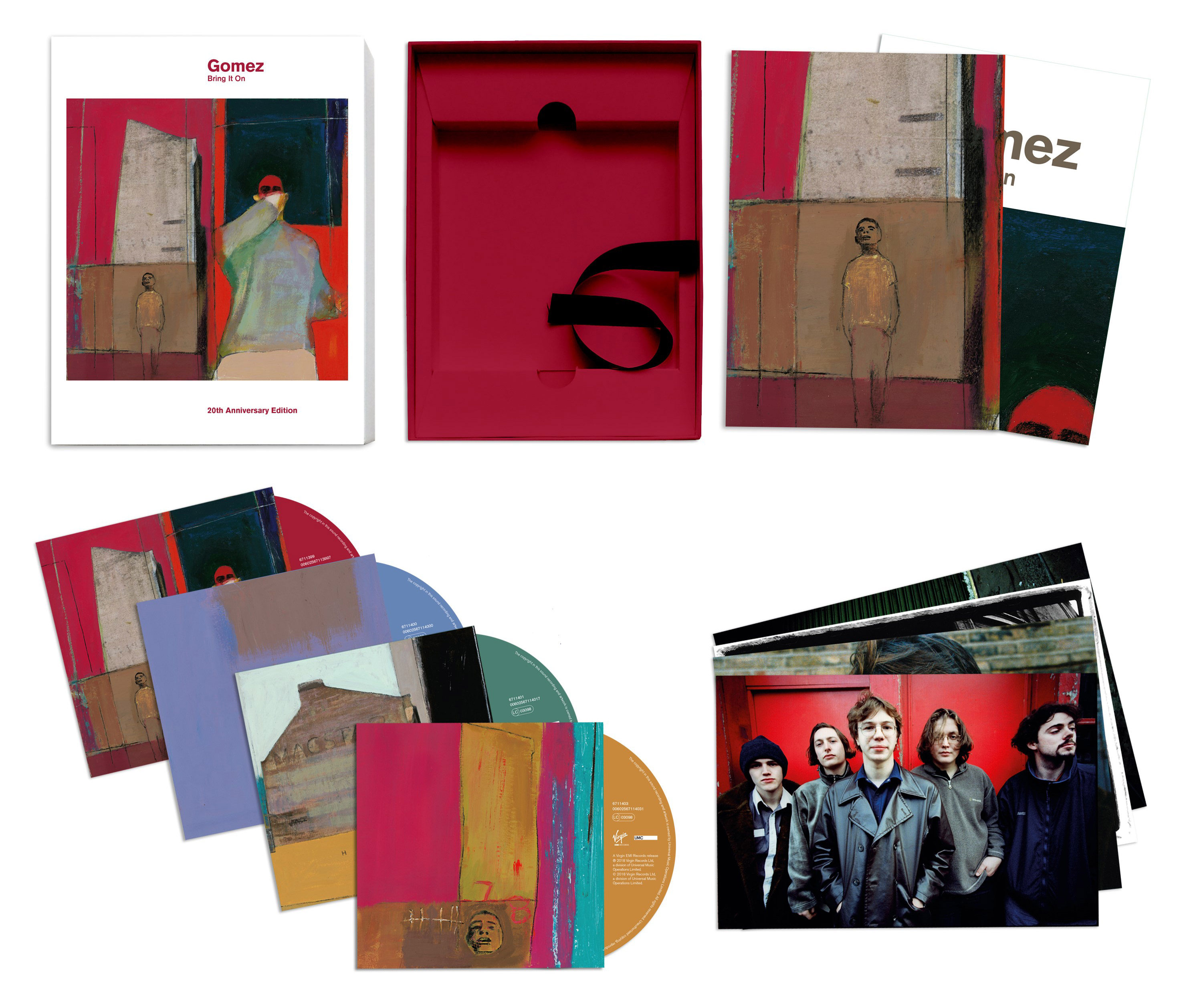 Are you ready for a 4 CD celebration of one of the best Mercury Prize winning albums of all time?
Well, Gomez have just released their 20th celebration of the amazing album that is Bring It On and it is insanely good.
I'd forgotten how talented Gomez were and all of a sudden my mind's blown by the calibre of their songs and the musical compositions that merge blues, funk and folk in a way that's experimental, yet feels completely natural and fluid.
The record is comprised of songs from the original album remastered by Frank Arkwright at Abbey Road Studios, as well as 35 previously unreleased tracks (yep, you read that right), live tracks from Glastonbury 1998, and BBC sessions – some of which have never been heard before.
Particular highlights are 'Whippin' Piccadilly' (which is one of my all time favourite songs – the riff gives me goosebumps every time I hear it) and the psychedelic 'Who's Gonna Go the Bar', bringing back the wah-wah pedal and husky raw vocals itching at the funk melody, creating musical bliss.
This is the perfect album for those who think Spotify and downloads have tarnished music's value by taking away the artwork and sleeves. Gomez deliver a 10,000 word sleevenote, with band interviews and accounts of their rise to stardom, making this a real collector's item.
The band are touring the UK in May, playing their album in its entirety, and it will be one hell of a show. They're also playing shows in the US and Australia, so go get the album guys.
★★★★★