Fiction preview: 20 books to look forward to reading in 2022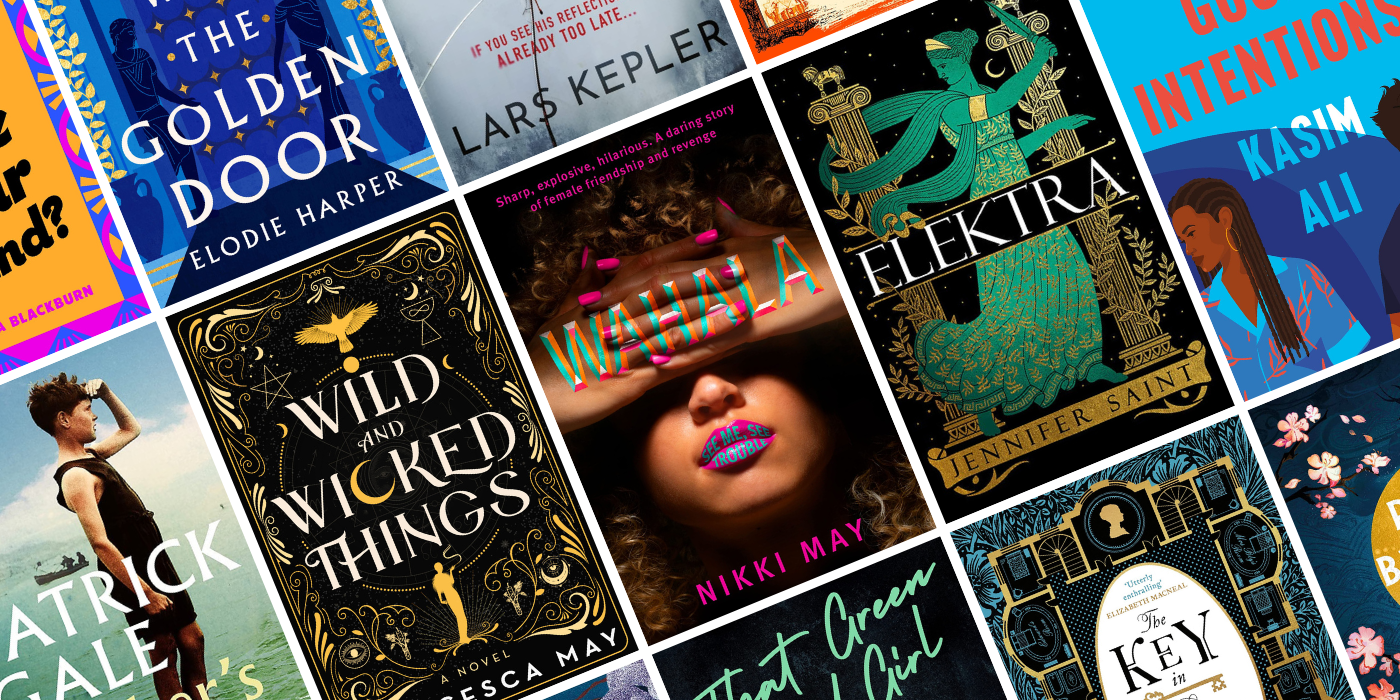 2022 is shaping up to be an outstanding year for book releases. Whether it's diverse debuts about characters split between different cultures, emotional sequels that reunite readers with fierce heroines, or the latest novels from best-selling authors, there really is something for everyone being published over the next twelve bookish months.
If you need some inspiration to hit pre-order or head to your local bookshop, we've got 20 exceptional new books to recommend (plus a few extra for good measure!). There's romance, crime, thrillers, fantasy, horror, suspense, mythology and historical fiction – as well as those wonderful books that span multiple genres in one.
In the words of Maui from Moana: You're welcome.
Wahala by Nikki May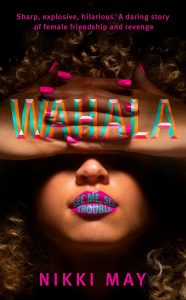 Billed as 'Sex and the City with a killer edge', Nikki May's sharp and darkly witty debut centres around three mixed-race friends in their thirties living in London. Ronke, Simi and Boo share the gift of being born into two different cultures – Nigerian and English – but they all see their heritage in different ways. When the glamorous and ultra-wealthy Isobel walks into their lives, she's determined to fix their futures – but her presence only deepens the cracks in both their lives and friendship. Wahala is a bold and socially aware book about race, wealth, colourism, class, food, family and female friendship in all its messy, wonderful forms. (6 Jan, Doubleday)
The Book of Magic by Alice Hoffman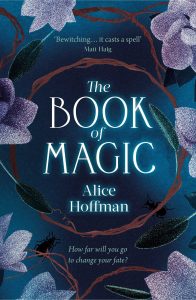 If you've followed Alice Hoffman's Practical Magic series since the beginning, you won't want to miss this bewitching conclusion, which sees three generations of the Owens family trying to break the spell that has cursed their lives. But in venturing back to where it all began, they risk destroying everything the family fought so hard to protect for centuries. As both the final book in the series and the chronological sequel to the original novel, The Book of Magic has a sense of bittersweet finality. It's a perfect blend of witchcraft, magical realism, history and achingly human drama. (6 Jan, Scribner UK)
The Key in the Lock by Beth Underdown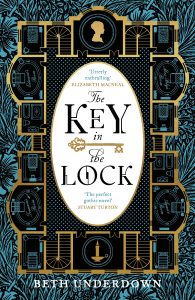 By day, Ivy mourns the loss of her son, Tim, in the Great War. By night, she mourns another boy called William, whose tragic death in a terrible fire still haunts her three decades later. Filled with guilt and a certainty that there was more to what happened all those years ago, Ivy seeks out the truth in the hope that she will finally be able to find peace. Alternating between 1918 and 1888, The Key in the Lock is an atmospheric and vividly written historical tale that weaves a small Cornish community filled with secrets with the psychological repercussions of tragedy and war. An evocative, emotional and compelling gothic read. (13 Jan, Viking)
Quicksilver by Dean Koontz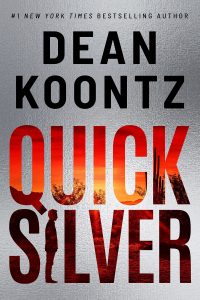 For the ultimate page-turner, look no further than Dean Koontz' latest novel Quicksilver, which invites readers on a road trip with a man in pursuit of his strange past. Abandoned as a baby on a desert highway in Arizona, Quinn Quicksilver was born a mystery but he goes on to have an ordinary life. That is until he experiences the 'strange magnetism', a compulsion to drive out to the middle of nowhere which saves his life but subsequently sends him fleeing through the Sonoran Desert with two equally enigmatic companions. Full of mystery, loveable characters and a pace that doesn't allow readers to get complacent for even a second, it's another masterclass in suspense storytelling. (25 Jan, Thomas & Mercer)
All The White Spaces by Ally Wilkes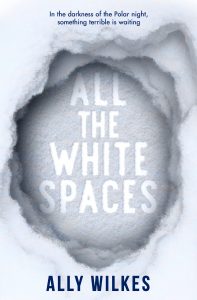 Set against the backdrop of the golden age of polar exploration, All the White Spaces follows Jonathan Morgan as he stows away on an Antarctic expedition. Aboard the ship of his hero, the famous explorer James Randall, Jonathan is determined to find his rightful place in the world and live his true self and gender. But when disaster strikes in the frozen sea and the men are forced to take to the land, the expedition party find themselves isolated and at the mercy of a deadly landscape. Worse still, something else is lurking in the freezing darkness – a supernatural force that will prey on the explorers' deepest desires and fears. Ally Wilkes' debut is a compelling historical survival story, utilising ghostly chills, post-war trauma and psychological horror to create a sense of eerie dread that seeps off the pages and into readers' minds. (25 Jan, Titan Books)
One Night on the Island by Josie Silver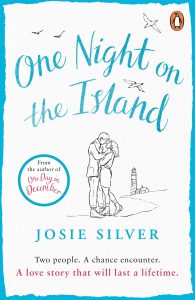 Can a disastrous double-booking turn into something more? That's the question at the heart of Josie Silver's third novel, which centres on Cleo, a dating columnist who's sent to a remote island off the Irish coast on an assignment to 'marry herself'. Only when she arrives at Otter Lodge, she finds it's already occupied by a grouchy yet undeniably handsome American called Mack, who's not so thrilled by the mix-up either. With nowhere else to stay and a storm approaching, Cleo and Mack are trapped until the next ferry arrives, but could this booking mishap actually be a spark of serendipity that could change their lives forever? Heart-warming, fun and sweetly romantic, One Night on the Island is a complete charmer of a book. (17 Feb, Penguin)
The Unsinkable Greta James by Jennifer E. Smith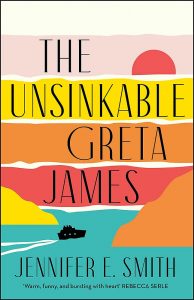 After the sudden death of her mother and weeks before the launch of her second album, indie musician Greta James falls apart on stage. The footage goes viral and Greta, heart-broken and adrift, agrees to accompany her estranged father on the Alaskan cruise her parents had booked to celebrate their fortieth anniversary. At sea and far from the packed venues she's used to playing, Greta is finally able to not only find her voice again, but to confront the hurts and heartbreaks that are holding her back. The first adult novel from Jennifer E. Smith – best known for her YA books including The Statistical Probability of Love at First Sight and Field Notes on Love – is a poignant and inspiring story of fame, grief, love and learning how to move forward with your life after loss. (1 March, Quercus)
Mother's Boy by Patrick Gale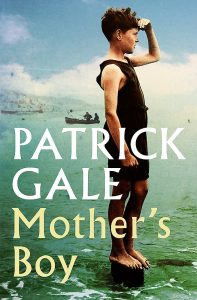 Set between 1914 and 1948, Mother's Boy is a loose retelling of the early life of Cornish poet Charles Causley and his mother, Laura. It chronicles Laura's early years of marriage and motherhood before she became a widow after WWI, and how she raised her young son alone, working as a laundress in a small, class-obsessed town. Intelligent and intensely private, Charles signs up for the Navy as a Coder, which opens his eyes to a world beyond the confines of Cornwall. This is an impressive novel of complexities and contrasts – a story of war, danger and desire, a tale of a sharp, poetic mind, and of the relationship between a mother and son. (1 March, Tinder Press)
Good Intentions by Kasim Ali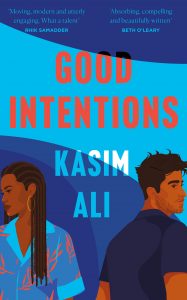 Nur and Yasmina have been together for four happy years. But Nur's Pakistani parents don't know that Yasmina is Black. They don't even know that she exists. Nur is stuck between worlds – he wants to be the dutiful son and golden child that his parents expect him to be, but he also wants to be the kind of boyfriend that Yasmina needs too. As everything he holds dear is challenged, Nur is forced to question whether he can be all these things at once, and whether he really has a choice in the matter. Good Intentions is a tender, authentic and candid love story that explores racial prejudice, modern society and the obligations that children of immigrants feel to their families. A must-read. (3 March, Fourth Estate)
The Flames by Sophie Haydock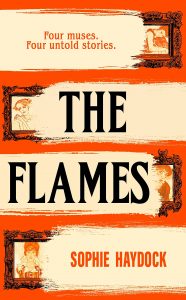 Sophie Haydock's enlightening and impeccably researched debut tells the story of Expressionist artist Egon Schiele's muses: Adele – the passionate and head-strong daughter of a bourgeois family; Gertrude – Egon's spirited sister who longs for excitement; Vally – a proud and determined model for Egon's mentor, the prominent artist Gustav Klimt; and Edith – the overlooked sister of Adele, who might just be more than she initially seems. Taking place in Vienna at the beginning of the 20th Century amidst an alluring backdrop of music, art and bohemian living, The Flames blends fact and fiction to explore these four remarkable women's intertwining untold tales. (17 March, Doubleday)
Peach Blossom Spring by Melissa Fu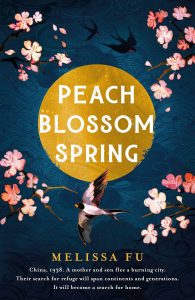 In 1938 China, as the Japanese are advancing, a young mother, Meilin, is forced to flee her burning city with her four-year-old son, Renshu, and embark on an epic journey across their ravaged country. Travelling with them is a beautifully illustrated hand scroll of ancient fables, which provides solace and comfort as they search for sanctuary. Years later, Renshu has settled in America as Henry Dao, but he still lives with the fears of his past and struggles with a sense of not belonging. A feeling his daughter shares, as her father refuses to talk about their heritage. Spanning continents and conflicts, this multigenerational novel offers a powerful glimpse into the history of Modern China through the eyes of one family. It's a beautifully written story of war, tragedy, family, identity, hope and home. (17 March, Wildfire)
Yinka, Where Is Your Huzband? by Lizzie Damilola Blackburn
Yinka is a thirty-one-year-old British Nigerian woman with good friends, solid morals and a well-paid job. She wants to find love and believes love will find her when the time is right. But her mum and countless aunties have other ideas. When her cousin gets engaged, Yinka begins Operation Find A Date For Rachel's Wedding. Armed with her objective and deadline, she's determined to succeed. But is it a husband Yinka really needs? Or does she need to find herself first? Funny and unforgettable, with a loveable heroine and a cast of vibrant and entertaining supporting characters, Yinka, Where Is Your Huzband? isn't your average contemporary rom-com and it's all the better for it. (31 March, Viking)
Wild and Wicked Things by Francesca May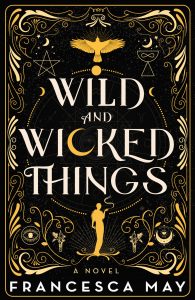 There have always been whispers of magic lurking just below the surface of Crow Island but Annie Mason never expected her new neighbour to be a witch. And when she witnesses a confrontation between her best friend Bea and the infamous Emmeline Delacroix at one of Emmeline's extravagantly illicit parties, Annie finds herself drawn into a dazzling and dangerously magical world that once entered, is difficult to escape. Set in the aftermath of the First World War and inspired by The Great Gatsby, Wild and Wicked Things is a sapphic historical fantasy novel that drips with dark curses and alluring witchcraft. It delivers all the gothic, witchy vibes you could hope for. (31 March, Orbit)
Elektra by Jennifer Saint
Jennifer Saint's Ariadne was featured in our best books of 2021 list and, though we're little over a week into 2022, it's safe to say that the author's follow-up book is set to be equally lauded and adored. Elektra is the story of three women in ancient Greece: Clytemnestra – the oft overlooked sister of Helen of Troy and the wife of Agamemnon; Cassandra – the cursed Princess of Troy trapped in a besieged city, and Elektra, Clytemnestra's youngest daughter, who finds herself torn between her father's bloodlust and her mother's vengeance. Despite their sufferings, these mythological women are cloaked in strength, bravery and a formidable rage that makes reading this novel a powerful and emotional experience. A simply stunning retelling. (28 April, Wildfire)
The Pharmacist by Rachelle Atalla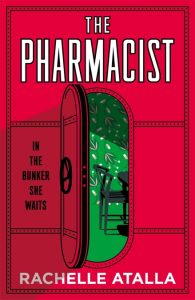 Wolfe is one of the lucky ones. She made it safely into the bunker after an unnamed devastating event and she's also employed as the resident pharmacist, doling out medicine under the watchful eye of their leader. But with his behaviour becoming increasingly paranoid, Wolfe's luck seems to be running out. Forming an unlikely alliance with a young doctor, a troubled assistant and a tattooed man whose purpose in the bunker is a mystery, Wolfe must decide what she's willing to do to survive. After all, a bunker can protect. But it can also keep you trapped. Post-apocalyptic books are so difficult to get right but Rachelle Atalla's speculative literary thriller debut draws you in with its mounting sense of tension, disquiet and desperation. (12 May, Hodder & Stoughton)
That Green Eyed Girl by Julie Owen Moylan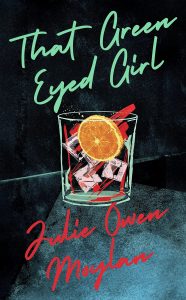 A story of love, loyalty, lies and jealousy, this mid-century set novel alternates between two different time periods. In 1955, in an apartment on the Lower East Side, teachers Dovie and Gillian live as lodgers, dancing, drinking and hiding their private lives. Until someone discovers the truth… Twenty years later, in the same apartment, Ava Winters has her own secret. Her mother is acting erratically, haunted by something Ava doesn't understand, and then one July morning she disappears. When Ava receives a parcel containing a photo of a woman with the word 'LIAR' scrawled across her face, she begins to unravel secrets that lead to the woman at the centre of it all. Heartbreaking, multi-layered and thoughtfully written, this is a book that stays with you for all the right reasons. (12 May, Michael Joseph)
The House With The Golden Door by Elodie Harper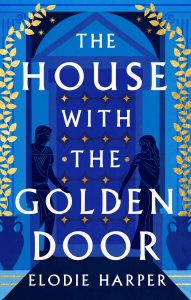 Elodie Harper's historical debut introduced readers to slave Amara as she tried to work and fight her way out of Pompeii's infamous lupanar. The sequel and second book in the trilogy sees Amara free from the shackles of the brothel but she is still at the mercy of a man. She longs to be reunited with the women she was forced to leave behind but she will not risk her freedom – even if it means being as ruthless as her former master, who hasn't truly let her go. If you loved the history, sense of sisterhood and the overriding theme of empowerment that infused The Wolf Den, then The House With The Golden Door should be at the very top of your Spring-Summer reading list. (12 May, Apollo)
Do No Harm by Jack Jordan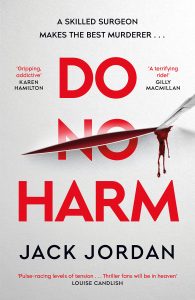 There's always one crime-thriller each year that stands out from the crowded shelves and this year's scene-stealer is Jack Jordan's Do No Harm. When heart surgeon Dr Anna Jones returns home to find her son kidnapped, she's faced with an impossible choice. Kill the high-profile patient she's due to operate on, or never see her son again. Told from three perspectives – Anna, her scrub nurse, Margot, and DI Rachel Conaty – this is the ultimate moral dilemma novel. The levels of tension and suspense in this book will keep you glued to every carefully plotted and unpredictable page. Make sure you're sitting comfortably because this novel is guaranteed to push you to the very edge of your seat. (26 May, Simon & Schuster)
Meredith, Alone by Claire Alexander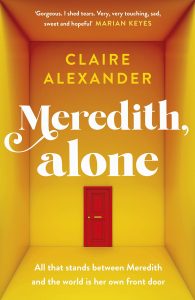 To some degree, we've all experienced a sense of reclusiveness during the pandemic, but in Claire Alexander's debut novel, the central character hasn't left her house for 1,214 days. Meredith insists she isn't alone – she has her cat, her friend, Sadie, her online support group and the Tesco delivery man. But what made her unable to leave the house in the first place? And what might give Meredith the courage to change her stagnant life? Venturing back to the nineties and noughties, the story explores Meredith's past, present and potential future, telling a tale that's thought provoking, relatable and hopeful. Ultimately this is a very human novel with a huge amount of heart. (9 June, Michael Joseph)
The Mirror Man by Lars Kepler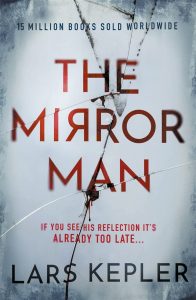 Seventeen-year-old Jenny is abducted in broad daylight and taken to an isolated house where she's caged along with several other girls. Five years later, Jenny is found dead in a public park and the lack of evidence means that the police are scrambling to find a lead. Detective Joona Linna identifies a connection between this murder and a death that was declared a suicide years before. And when another teenager goes missing, the police face a race against time to catch the serial killer before he takes any more young lives. The eighth instalment in husband and wife writing duo Lars Kepler's Killer Instinct series is a gritty and unsettling Scandi-thriller that will shred even the strongest nerve. (23 June, Zaffre)
With so many page-turning books to read last year, there simply weren't enough hours in the day to review and shout about all the fiction we loved. So whilst you wait for the above books to hit shelves, here are a selection of essential reads from 2021 that you might have missed.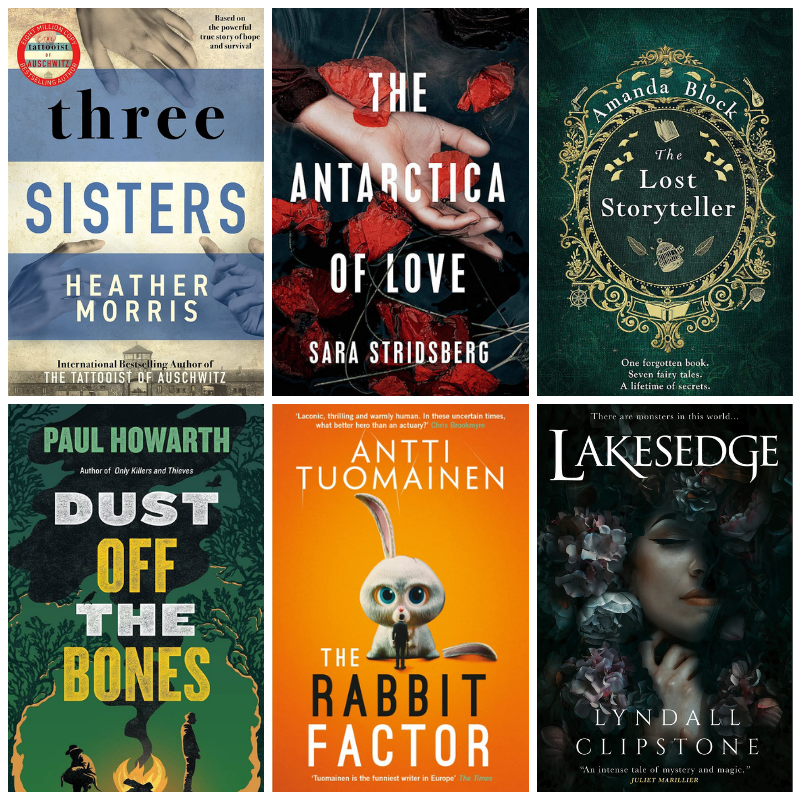 Three Sisters by Heather Morris (the latest biographical fiction novel from the author of The Tattooist of Auschwitz), The Antarctica of Love by Sara Stridsberg (a haunting literary novel translated from Swedish), The Lost Storyteller by Amanda Block (an immersive debut that you can truly lose yourself in), Dust Off the Bones by Paul Howarth (the powerful outback-set sequel to the brilliant yet brutal Only Killers and Thieves), The Rabbit Factor by Antii Tuomainen (full of the author's trademark wit and quirkiness, this is soon to be a film starring Steve Carell) and Lakesedge by Lyndall Clipstone (a beguiling and mysterious dark gothic fantasy).