In the beautiful setting of the Cornish countryside, down a few winding roads near Bude, something was stirring on Friday 14 June. A steady stream of traffic was building as we got closer to The Wyldes, where legendary DJ Fatboy Slim would soon be performing.
The Wyldes is a unique venue in a wooded valley that started due to Leopallooza festival, which takes place 26 – 28 July. Since the beginning of the festival, the site has expanded to include other gigs and concerts (and even boutique weddings), with this year playing host to Fatboy Slim, Paul Weller and Jess Glynne.
As our van trundled down a muddy track into the camping field, a mixed audience passed us by with some old ravers, those dolled up to the nines, and even children in attendance. This gave the night a really organic feel, as well as giving really great energy later in the evening.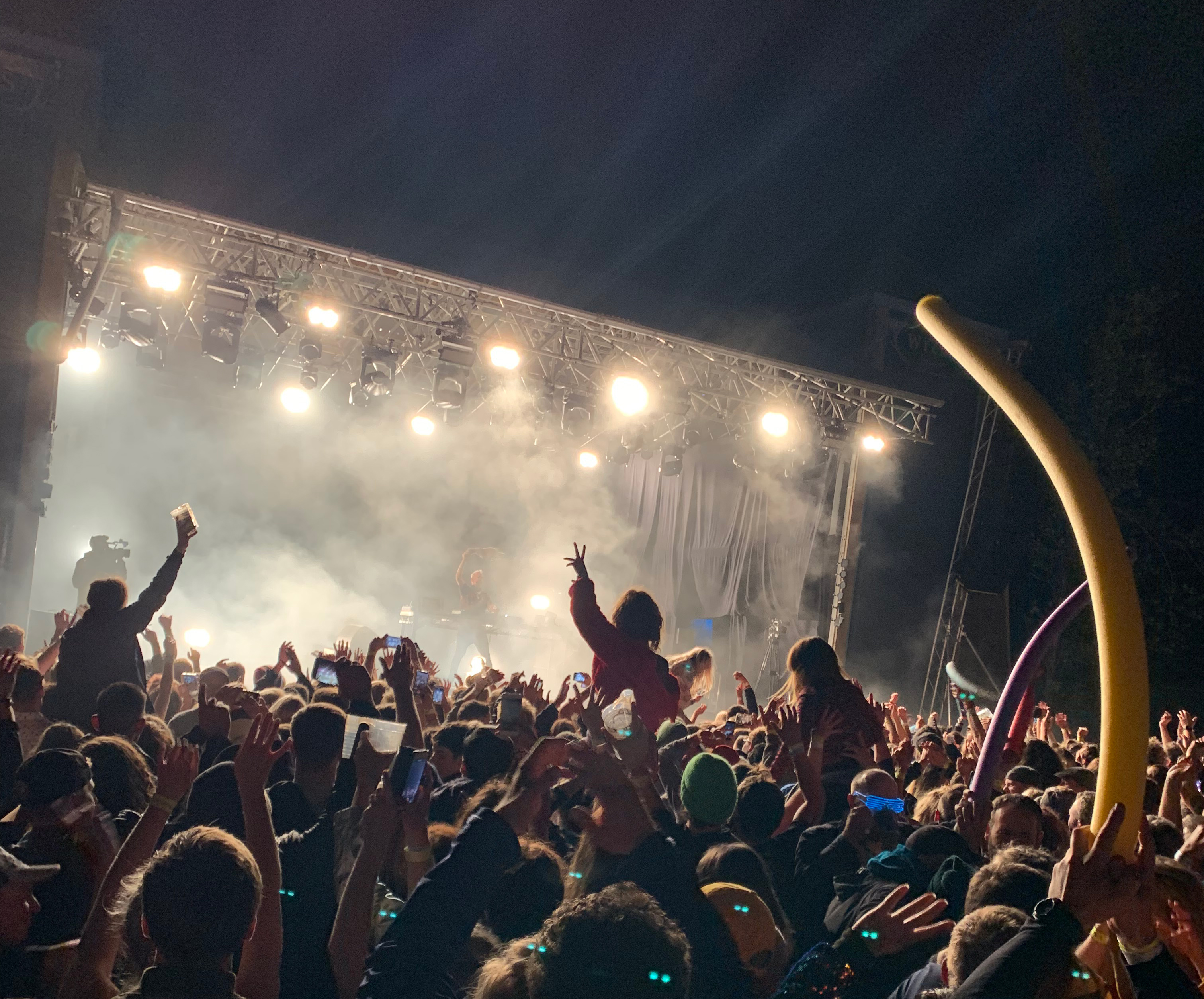 Now, as any good journalist knows, you have to fully immerse yourself in the night. So as soon as we found our spot it was time for a pre-party beverage (or two) as the sun slowly set in the Cornish sky. Unfortunately, because of this tradition, I did miss a few of the warm up acts, but as it was nearly time for Roger Sanchez to grace the stage, our trio headed down into the wooded glade. 
In the small arena were a few food stalls behind which was the stage and a couple of bars. We arrived just in time, grabbed a couple of beers (which were served in branded reusable cups) and found our dancing spot. Roger Sanchez played a killer set, which had the whole crowd dancing, but I was eager for the main event.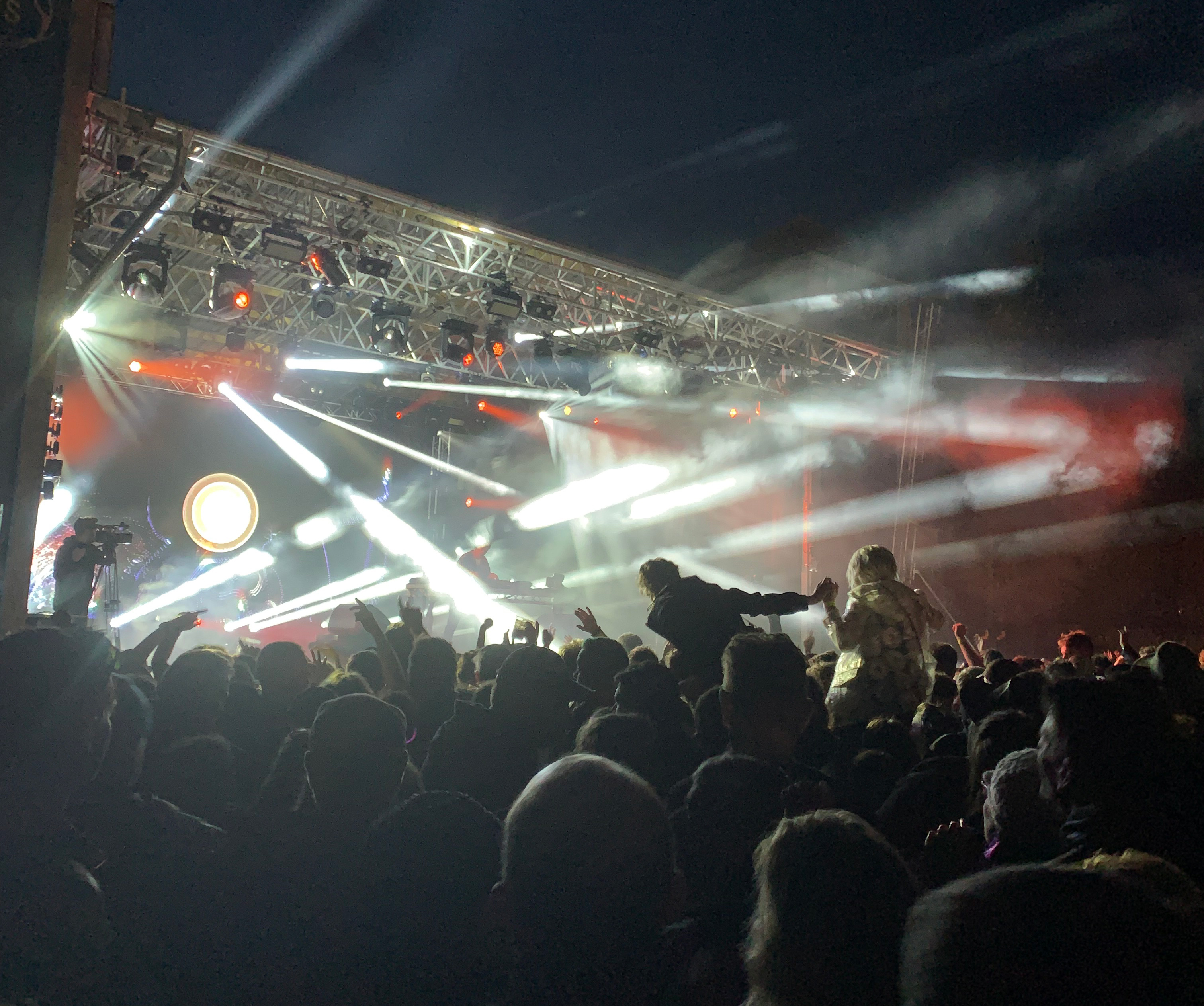 The one and only Fatboy Slim finally arrived on stage, opening with 'Eat, Sleep, Rave, Repeat'. Pool noodles were being held high in the air, people were sitting on shoulders, and the mud stomping began as he slid into 'Praise You' and 'Rockafeller Skank'. Energy levels were still high as Fatboy Slim finished his set and exited the stage. Yet the excitement wasn't over. Revellers turned to the left where local legends Hong Kong Ping Pong were performing on a smaller stage, carrying on for a few hours and keeping the dancing going.
The Wyldes provides people with a unique experience, bringing big name acts to the South West. Everyone was incredibly friendly and high-spirited, which created a great atmosphere in a beautiful location. If you fancy a frolic in a field, getting your toes muddy and treating your ears to some reverberations, then have a look at some future events. We'll see you at the next one.