Falling In Love: (Brunetti 24) – Donna Leon Review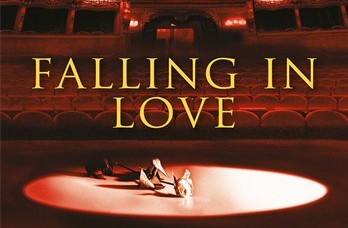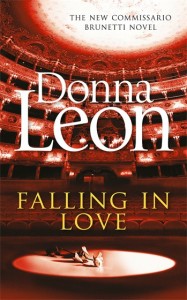 Released: April 2015
Donna Leon is an American author whose crime novels set in Venice feature the fictional hero Commissario Brunetti.She has been named by The Times as one of the 50 Greatest Crime Writers, and her ninth novel in this series won the Crime Writers Association Macallan Silver Dagger for Fiction.
Falling in Love is set in Venice where we're introduced to one of the plot's lead characters, Italian opera superstar Flavia Petrelli, who has returned to the iconic spiritual home of Italian opera La Fenice to sing the lead in 'Tosca'. Flavia is one of Italy's finest living sopranos and being pursued by adoring fans and admirers is just part of the glamorous and cut-throat world she inhabits.
Commissario Brunetti is a police commissioner in the Venetian police force. He is already acquainted with Flavia, having cleared her name years earlier at La Fenice following a poisoning scandal at the opera when she was a suspect.
Brunetti is re-acquainted with Flavia during an intimate dinner party with his wife at her parent's elegant home. Over the course of dinner, he realises that Flavia is not her normal self and is bristling with tension. Gently coaxed into revealing her unusual anxiety, she eventually divulges her concerns regarding being inundated with some very unwelcome gifts (bouquets of yellow roses) appearing everywhere including inside her locked apartment. Brunetti's interest is piqued and, as the plot deepens, his detective antennae are on red-alert when accidents start to happen to those who Flavia responds to with her attentions.
Leon gently introduces the reader into a world of credible characters, creating glimpses of the Venetian police force and the relationships of those in power. Brunetti is a contemplative character whose observations and provoking thoughts keep the book grounded. I enjoyed the scenes involving Brunetti's family, particularly the exchanges with his perceptive and literary wife and his two teenage children.
I soon found myself immersed in visions of glorious and fading Venetian buildings, atmospheric natural light, arches, bridges, gondolas, water-taxis, canals and lagoons. I could almost imagine myself inside one of the houses watching the boat traffic passing my windows.
This is completely different to the usual crime novels I read which are gritty, fast paced, and frequently shocking. Falling in Love is an enjoyable crime novel that gradually drew me into a world of distinctive surroundings with well-described characters.
Leon has the knack of portraying subtleties perfectly, so you feel intimately involved with the characters. If you like hard-core contemporary crime which cuts straight to the chase then this is not your book. But if you enjoy excellent narrative, a whimsical setting and getting to know your characters in a gentle, unhurried way you'll relish reading this.
★★★★