Duke Street Block Party Delivers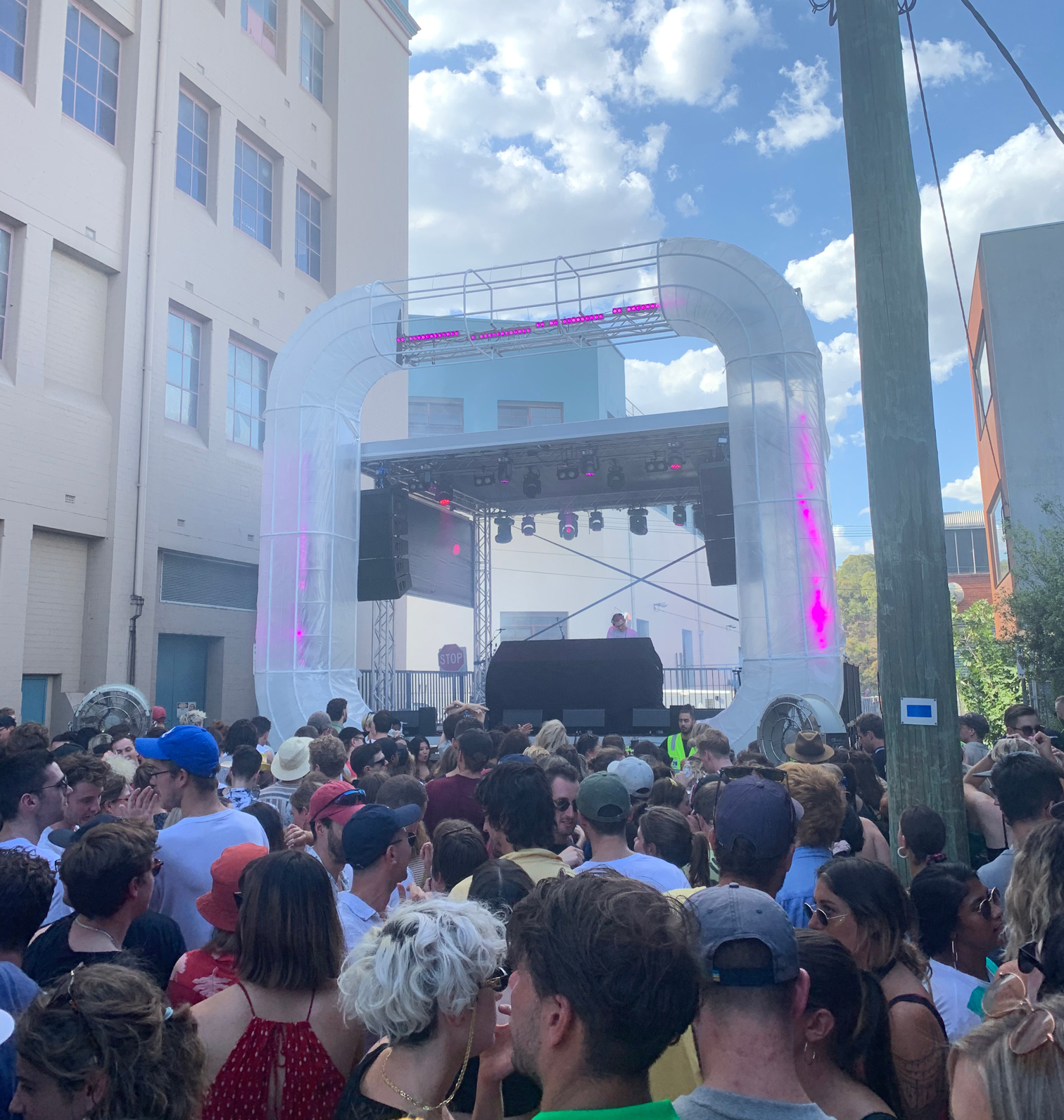 Reflecting back from this dreary midweek vantage point, it's easy to say that Duke Street Block Party thoroughly blew away my already high expectations. It was a beautiful sunny day in Melbourne and the thermometer was up around 37 degrees. Pre-drinks ran overtime so I sadly missed Total Giovanni's DJ set. However, what the rest of the day had in store more than compensated for this mishap.
It was hard to ignore the setting of the festival, which provided a visually pleasing yet functional aesthetic. If you didn't know you were in the industrial precinct of Abbotsford, you could've easily mistaken your surroundings for a street in the boroughs of New York, complete with fire escapes, rolling garage doors and concrete buildings.
One of the first highlights of the day was Floating Points, who had the crowd swaying with some tasty disco/soul inspired beats. CC:DISCO! was also killing  the boogie disco vibes at her Club Coco stage and she undoubtedly lived up to her reputation as a musical mover and shaker.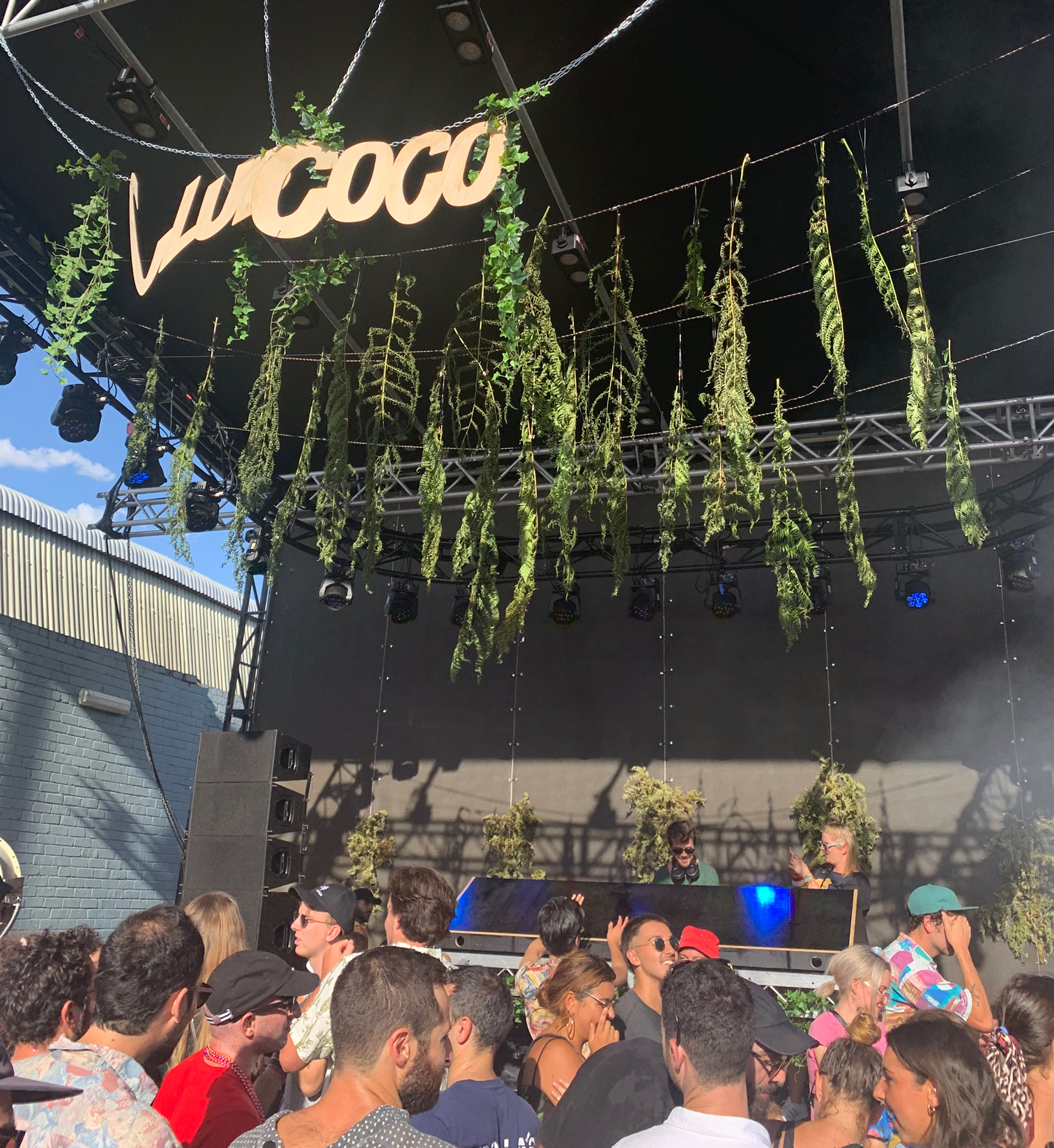 When the scorching sun got a little too much to handle, it was great to duck in to the shadier climes of Club 9 to see Brooke Powers laying down some huge house tracks. The pink neon lights and rays of dusty sunlight shining through the pulsating crowd added to the atmosphere.
Although it was hard to fault any aspect of the day, I thought the line for the main stage was frustrating and I could see other revellers getting antsy as they waited to see their favourite acts. I understand the need for crowd control, but at points there were almost as many people in the line for the main stage as there were people inthe main stage. That said, it was easy to get to the other three stages.
My absolute favourite act was the vibrant and energetic Evelyn Champagne King and the Mondo Freaks. Her epic close out song – 'Love Come Down' – had everyone dancing like idiots and swaying their arms in synch. It was an exceptionally high note to leave on and her passionate stage presence was infectious.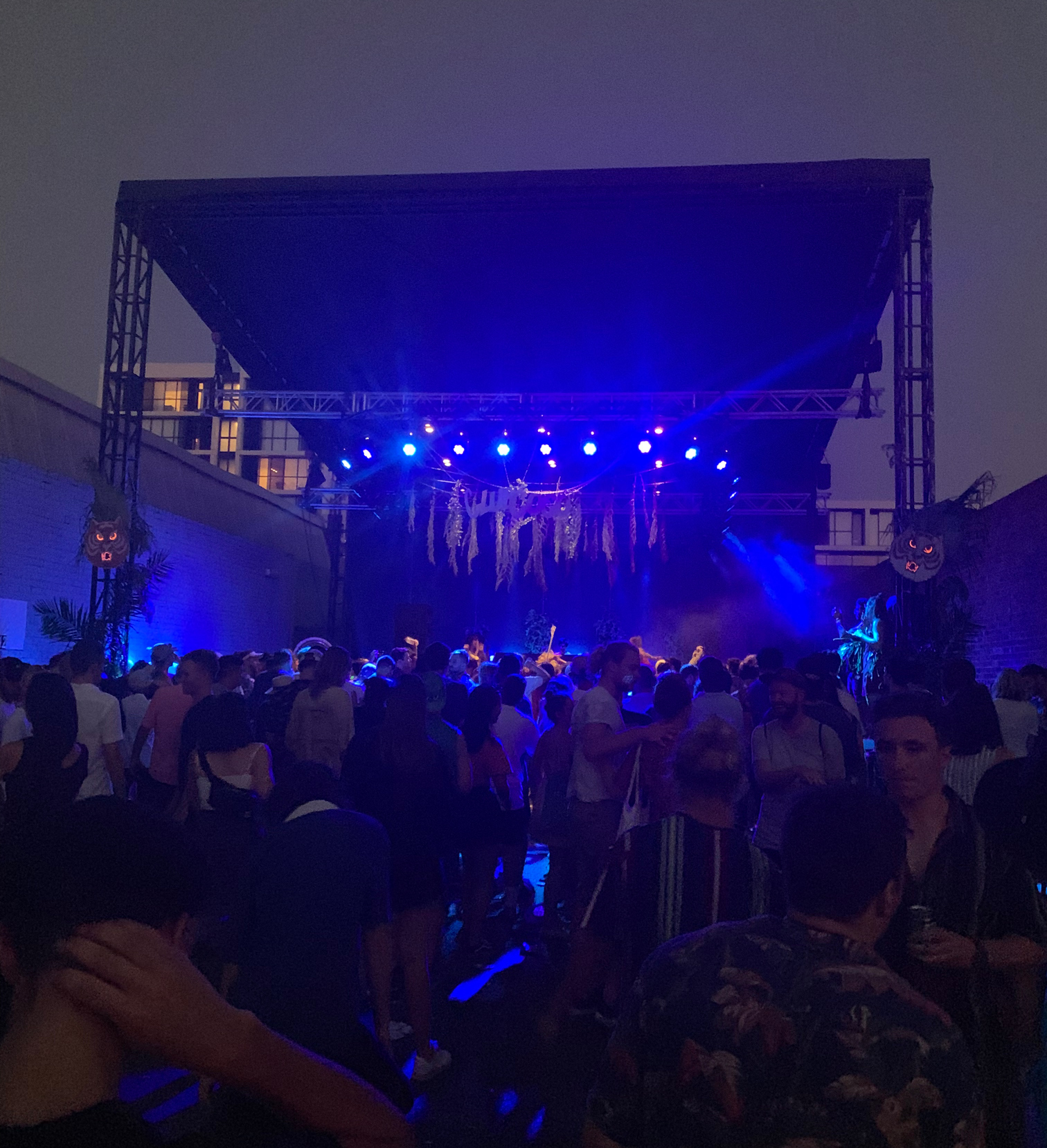 Refreshments were not hard to come by with an array of stores selling cold beverages just seconds away from the stages. My personal favourite was the Chamellia Ice Tea, which went down a treat. Bureaux Collective were also serving up delicious ice lattes for coffee connoisseurs.  Overall I thought Duke Street Block Party catered for food and drinks extremely well.
I wouldn't be alone in appreciating that there were other things to do apart from becoming a sweaty mess on the dance floor. On my travels I stumbled across Kustom Kommune who were constructing a motorbike and doing some pretty amazing drawings. Moondog Brewery also had some nice couches to sit back and relax on.
Ultimately Duke Street Block Party was an incredibly well organized event that maximized everything there was to gain from the location whilst providing an unreal lineup. Massive props to Untitled Group, Moondog Craft Brewery and Crown Ruler, I had tons of fun and can't wait for the next one!