Darkling – Laura Beatty Review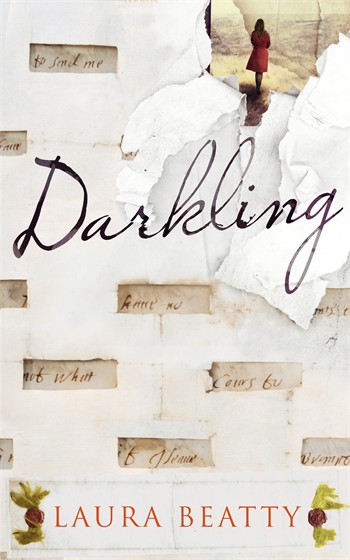 Released: May 2014
Darkling opens in the Welsh Marches, where we're introduced to the main protagonist Mia Morgan as she reflects on life, drawing comparisons with her current project – historical research for a manuscript she is working on. Hampered in life by an unpleasant family secret which isn't buried deep enough, and still unable to move on after the death of her lover, makes her the perfect candidate for carrying on his unfinished work.
As the story unfolds Mia finds being single in London a lonely place. Disturbed by her memories, she becomes increasingly immersed in her research into original seventeenth century documents – including letters and meditations – and learns about the extraordinary life of Lady Brilliana Harley during the English Civil War. Despite being a bright and intelligent woman and much valued daughter of a courtier, Brilliana finds herself alone in Brampton Bryan Castle at a time of great civil unrest. With her husband and sons absent, she has to lead the remaining men and loyal inhabitants of the castle into a prolonged defence to protect their home, undergoing a seven week siege from Royalist troops.
This is a well-researched novel, bringing exciting historical events into an engaging and easily absorbed format. By merit of her excellent writing, Beatty has avoided the usual pitfalls of historical novels by giving it a modern twist, moving effortlessly between the past and present. I liked the copies of actual documents, which lent the story authenticity and I glimpsed what life might have been like in England nearly four hundred years ago.
Split into three parts, the first and third set in the Welsh Marches and the second part in London, the growing picture Beatty builds through the novel deftly shapes the political and religious climate of the 1600's and of how unforgiving the rulers of our country were in those restless times.
Don't be fooled into thinking it's just a historical novel – far from it – Mia has plenty of modern dilemmas to keep things interesting, from her tricky relationship with her blind father to finding a way to lay her own 'ghosts from the past' to rest.
The novel has a very useful and concise timeline at the back, complete with a family tree which certainly helped me catch up on the historical events of this period and enriched my reading experience. A map helped me get my bearings and is a nice touch, as is the 'old English' language and spelling of this time period.
Beatty writes with awareness, perfectly capturing the people she describes and their landscape. I don't always find books that leap from past to present an enjoyable read, as they so often make the book feel disjointed. Whilst this wasn't the case with Darkling, it still took a while to really get going and pick up pace. Once this happened, it was easy to race through the pages.
Forget about drowning in a historical moat and prepare to be reeled in hook, line and sinker with Darkling – it won't disappoint!
★★★★