Book Review: The Boyband Murder Mystery by Ava Eldred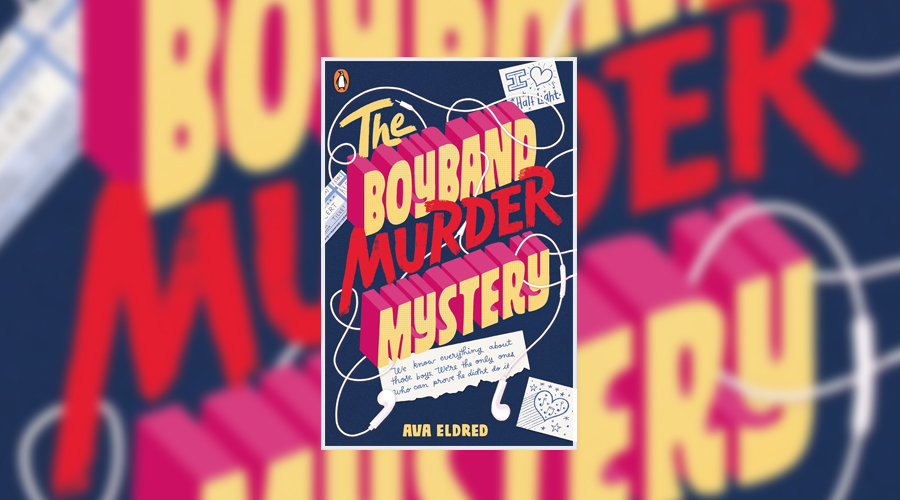 If you've ever doubted the positive impact a fandom can have, Ava Eldred's debut YA novel is enough to successfully convince you otherwise. Not only is this a light-hearted murder mystery that readers can solve alongside the story's loyal army of amateur detectives, but it's also an uplifting tribute to fandoms and the sincere support they show to both the subject of their interest and to fellow fans too.
The Boyband Murder Mystery follows university student Harri Lodge as her world comes crashing down around her when the frontman of the boyband she adores is arrested on suspicion of murder. Harri can't believe that Frankie – the charismatic lead singer of Half Light – could be capable of killing his best and oldest friend, Evan. With the rest of the band reeling and her future dream of joining Half Light's PR team in jeopardy, Harri has only one thing on her mind: proving Frankie's innocence.
Joining forces with her internet friends and fellow fans, Harri sets out to discover what really happened to Evan. After all, who knows more about the boys than the fans who spend every day poring over every tiny detail of their lives, both personally and as an internationally famous band. Unravelling the days, hours and minutes leading up to Evan's shocking death, Harri and her friends uncover more than they bargained for, shining a light on the things they didn't know about the band and proving that you should never underestimate a teenage girl with a passion.
"I have long believed that loving a boyband brings with it a wealth of transferable skills, but I'd never imagined solving a murder would be one of them…"
With the fangirl army at the heart of her story, Ava Eldred has captured perfectly what belonging to a fandom is really like: the good parts and the bad, the elations and disappointments. These girls might not have actually met IRL prior to the murder that fuels the story, but their collective obsession with Half Light makes them a family of sorts. Harri's mission to prove Frankie's innocence takes her out of her little bubble world and into one where she gets to spend time with her internet friends in the flesh. In the end, that's perhaps more important than proving Frankie didn't kill his friend (though the fans might disagree).
Eldred's debut juggles a teen murder mystery with a contemporary tale of friendship and growing up, as well as a shoehorned romance between Harri and a boy she shares halls with at university. Unfortunately these various themes don't always meld well together and some elements are more engaging than others. Along with the unnecessary romance, the boyband murder mystery of the title is actually the least compelling element of the story. What this book is really about is friendship and celebrity worship, and what happens when the expectations and ideas you have about someone don't quite measure up to the real thing. It's also a heart-warming tale of finding your people – the ones who love and care about the same things you do – and keeping them close.
The Boyband Murder Mystery is the perfect book if you're looking for a fun and diverting YA read that doesn't take itself too seriously. It's even more entertaining if you've ever been – or still are – a part of any kind of pop culture fandom. You'll be able to clearly recognise yourself in these young characters and their devotion to the popstars they take into their hearts – and there's something resoundingly comforting in that.
★★★
The Boyband Murder Mystery was published by Penguin on 27 May 2021