Book Review: On The Bright Side – The New Secret Diary Of Hendrik Groen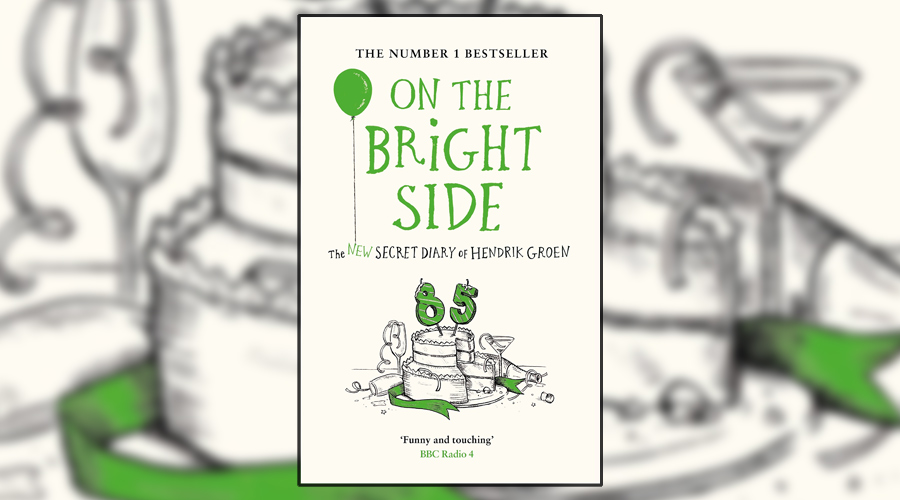 My first thought before opening On The Bright Side – the sequel to The Secret Diary of Hendrik Groen, 83 1/4 Year's Old – was that it would prove to be more of the same – amusing maybe, but lacking the originality of his highly entertaining first diary.
I needn't have worried. Whilst Hendrik is still in the same care home in Amsterdam, there are changes in the management; the sad loss of other residents; the introduction of new arrivals; and thankfully, the continuation of the rebellious Old-But-Not-Dead-Club.
The new diary gives us the poignancy and pathos of the deaths of some of Hendrik's friends but we come through it to enjoy his characteristic charm and humour. His daily journal is written with typical hilarity and is full of touching and funny anecdotes, interspersed with moments of, at times, deep sadness.
He also turns the spotlight on the state of modern elderly care in Holland, yet the problems, challenges, anxiety and frustrations appear sadly all too familiar to us in the UK as well.
However, now aged 85, Hendrik's optimism and comical take on it all makes On The Bright Side another hugely enjoyable and heart-warming read as he demonstrates once again that age is really just a number.
★★★★
On The Bright Side is published by Michael Joseph on 11 January 2018.