Book Review: Marked For Life by Emelie Schepp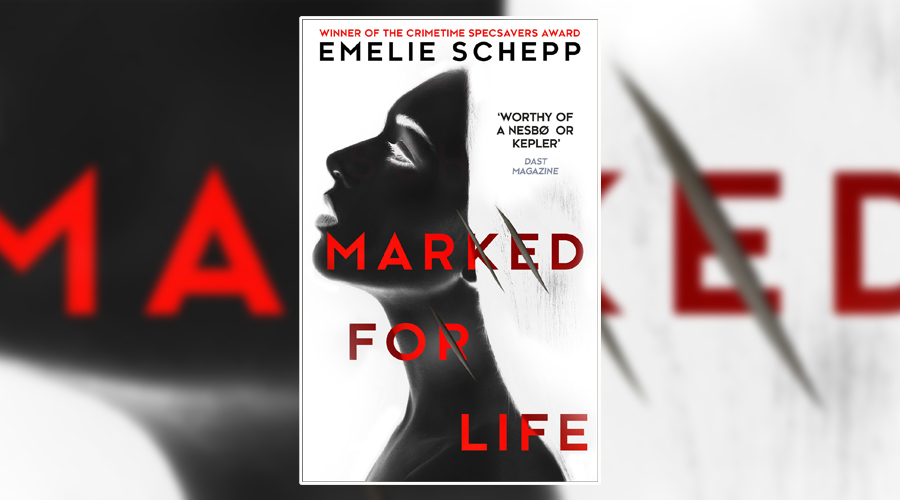 The opening chapter of Emelie Schepp's Nordic thriller, Marked for Life, throws you into a fast-paced multi-layered plot laden with surprises, twists and turns.
It begins with a murder. The head of the migration board is shot dead in his own living room, his wife calls the police and is immediately a suspect, as she has no alibi. However, when they're sweeping for clues, they find a child's handprint in a house that has no children. What a brilliant way to open a tale; I was instantly hooked.
Then another body turns up – the heroin-riddled body of a young boy which washes up on a beach on a deserted shoreline along with the murder weapon. The thread is beginning to unravel on the migration boards dealings, showing the dark nature of the jobs that they do.
Along with the main murder plot, there's a sub-plot: Public prosecutor Jana Berzelius is investigating the murder case, yet when she's examining the boy's body she notices something which triggers memories of her own murky childhood. Now the question is, can she solve the crime before the police and unlock the secrets of her past?
I love a good crime thriller; the excitement of solving the case, the predictions you make from the bits you're told throughout the book – all of it is gripping and exhilarating. Schepp is a hugely talented writer and with Marked for Life she has created a chilling crime masterpiece.
If you like getting in the zone and pretending that you're actually part of the investigation then give this book a read. I couldn't put Marked for Life down and can't wait to read the other two books in the continuing trilogy.
★★★★
Marked for Life was published by HQ on 1 June 2017