With her magical debut novel Caraval, Stephanie Garber swept readers away to a spellbinding island of dreams and nightmares, as two sisters became entwined in a labyrinthine adventure that threatened not only their lives and their sanity, but also their hearts.
Now, after an agonising year and a half wait, Caraval Master Legend and his eclectic troupe of performers are back for another thrilling game of truth, lies, love, danger, mystery and sacrifice. This time around the stakes are higher, the clues are more cryptic and the game is, quite literally, one of life or death.
Whilst Caraval was predominantly play-it-safe Scarlett's tale, Legendary is all about the spirited and plucky younger Dragna sister, Tella. The story picks up immediately after the party to celebrate the end of the original Caraval, as Tella wakes up on the forest floor next to Dante – who readers of the first book will remember as one of Legend's devastatingly gorgeous and mischievous performers. It's the first of many deliciously flirty and snarky interactions between the pair, yet it never feels like enough.
Tella's desire for Dante might be more intense than she'd care to admit but he's not the only thing on her mind. In a bid to find her missing mother, Tella makes a desperate deal with a shadowy figure who asks of her the one thing nobody knows. She must uncover the true identity of Legend, or risk losing her mother forever. As Tella, Scarlett and the Caraval performers travel to the Capital City of Valenda for the Queen's birthday celebrations, Tella has five nights to fulfil her end of the bargain. Succeed and she gets her mother back, fail and she faces death.
Throw in a murderous heir to the throne, a doomed love story and an even more intricate web of riddles and you've got one hell of a sequel. Caraval was all about the game, but everything in Legendary feels more real, more important, and much more permanent. Tella's life is constantly in danger but she's also risking the man and the game that previously helped free the sisters from their terrible father. Giving up Legend's identity comes at a price that goes beyond Tella's need to find her mother – it will also free the godlike Fates who've been locked away for centuries. It's a catch-22 situation that Tella can't find a way out of. The question she has to ask herself is, who's the actual villain here: the Fates or Legend?
"Every story has four parts – the beginning, the middle, the almost ending, and the true ending."
Stephanie Garber's book writing mantra must be go big or go home, because Legendary is like a banquet of beautiful and frightening sights, sounds and scenes. Her descriptions are vivid, flowery and extravagantly over-the-top, and that's what makes this such an all-consuming, fantastical story. It's like you're playing the game with Tella; all of her losses are the reader's too, and all of her triumphs deserve a fist pump.
Anyone hoping for more of Julian and Scarlett will be disappointed by their lack of page time but Tella proves to be a much more compelling protagonist – strong-minded, shrewd, witty and resourceful. The interplay between her and Dante – who rises from his ensemble part in Caraval to a sparkling starring role here – will leave your heart all of a flutter. In Garber's own words: "Dante gave her a smile so dissolute and devastating, Tella swore it made the bridge a little weak." Swoooon.
If ever a book lived up to its name, it's this one. Caraval stole my heart but Legendary stole it, took it to a place of pure magic, and then set it soaring into the sky with the promise of a third book – a grand finale that you just know is going to be epic.
★★★★★
Legendary is published by Hodder & Stoughton on 29 May 2018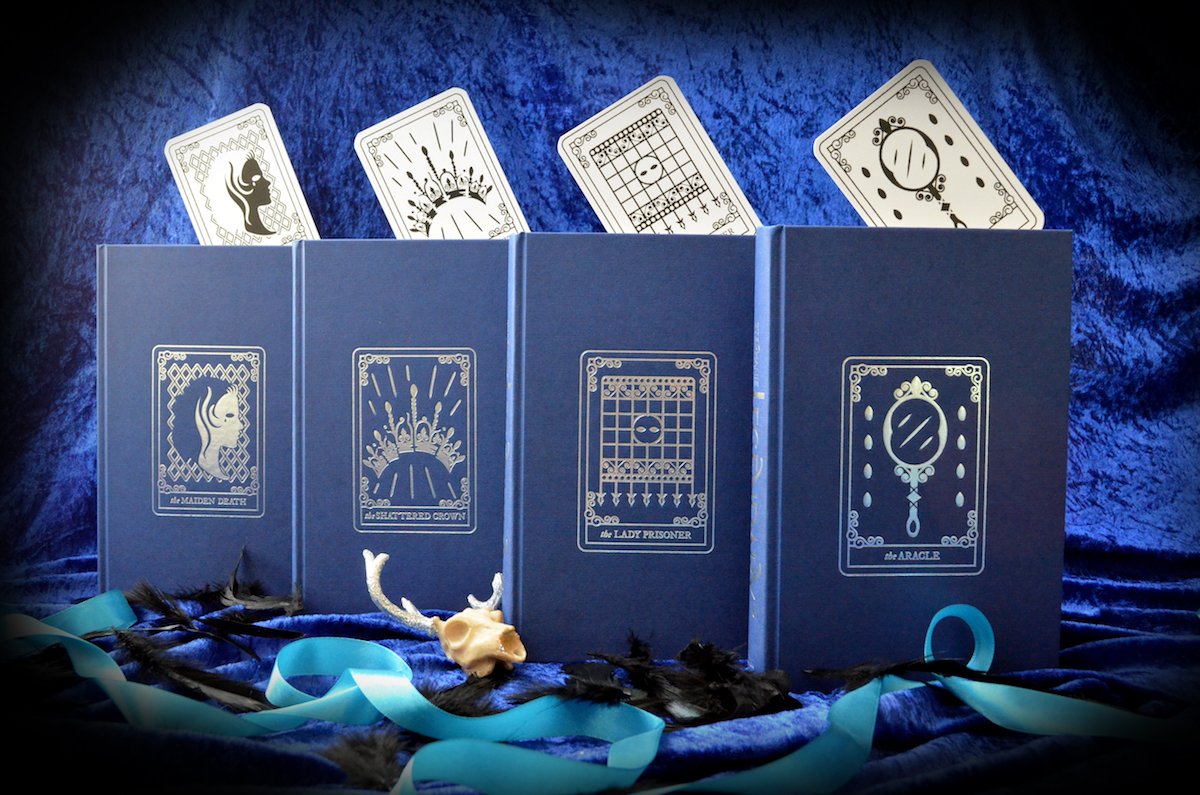 SaveSave
SaveSave