Jane Fonda, Diane Keaton, Candice Bergen and Mary Steenburgen star as four women who undergo sexual re-awakenings in Book Club, a film that is somehow trailblazing and conservative.
When Fonda's Vivian demands her friends read Fifty Shades of Grey for their monthly book club, the four women find themselves examining their sex lives. Vivian has never married because she'd rather not spend money on a divorce. Carol (Steenburgen) isn't having sex with her husband, Bruce (Craig T Nelson). Sharon (Bergen) has been chaste since divorcing her husband 18 years ago, and Diane (Keaton) has recently lost her husband.
Classic Hollywood storytelling rules telegraph the ending of Book Club and the film isn't interested in breaking established narrative rules. It's a comfy film with director Bill Holderman avoiding visual flair. He simply points his camera at his stacked cast. Opting for soft-focus cinematography and opulent kitchens, Book Club sits snuggly with other modern studio rom-coms but never achieves Nancy Meyers' classicist ingenuity or Nora Ephron's tragicomic pathos.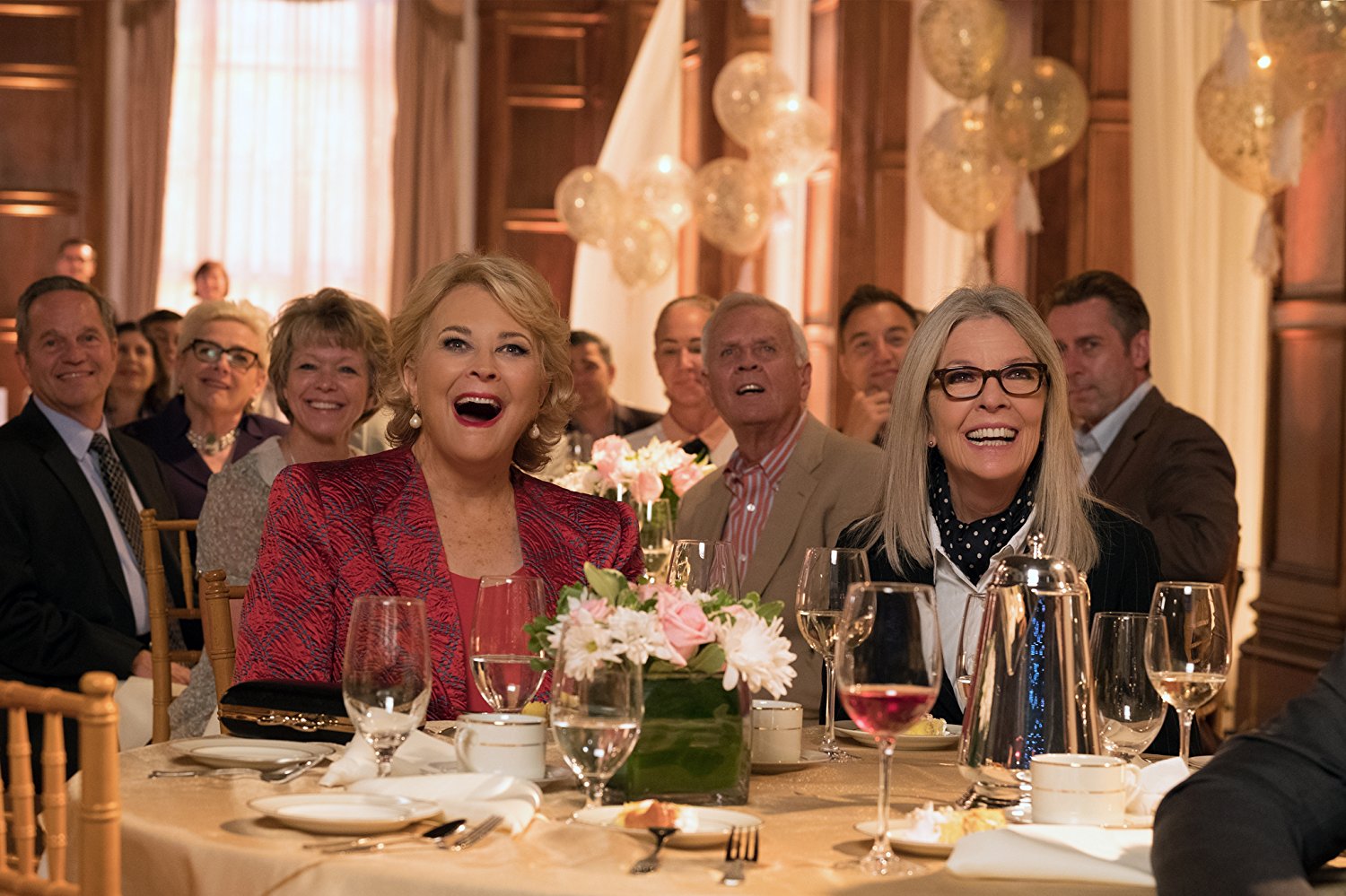 Yet, there is something quietly revolutionary under the familiar surface. When people reach a certain age we stop seeing them as sexual beings. Grandmothers bake cakes, they don't go on sexual benders. It's refreshing to watch a film wholeheartedly tackle this taboo. Fonda enjoys spouting sexually aggressive put-downs over a glass of wine, and Keaton rebels against her daughters, played by Alicia Silverstone and Lili Bordan, who believe she is a fragile thing who can't handle an escalator. The filmmakers are aware Book Club isn't likely to attract teenage boys and follows The Best Exotic Marigold Hotel by understanding the older generation's concerns and tackling them with honesty and integrity.
Its a facet of the script, written by director Bill Holderman and Erin Simms, that grants Book Club a free pass. It is on a charm offensive from the first frame, and the four leads dial up the charisma. Keaton practically plays herself, her character sharing the same name and wardrobe. She pulls apart the Fifty Shades phenomenon in her unique style ("I don't know about her lawyer, but she should not have signed that contract!") and she strikes up a charming chemistry with Andy Garcia. With this and Mamma Mia: Here We Go Again, Garcia is excelling at being Señor Smooth, and is embracing his new found status as a zaddy .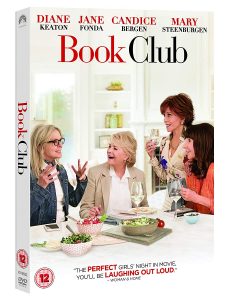 Even in their old age, these women still learn more about sex and love. Bergen's character logs into Bumbleand gets a message from George (Richard Dreyfuss). The misunderstanding of the app, women have to message first, is indicative of how the story still adheres to a conservative message. Apart from Bruce, the male characters all make the first move, and Fonda's arc involves her learning to want marriage and the traditional path of love.
It's a quibble in what is otherwise a lovely, inoffensive film. You can throw every sweet adjective at Book Club and most will stick.
★★★
Book Club is available to download from September 24 and on Blu-ray and DVD from October 8, 2018