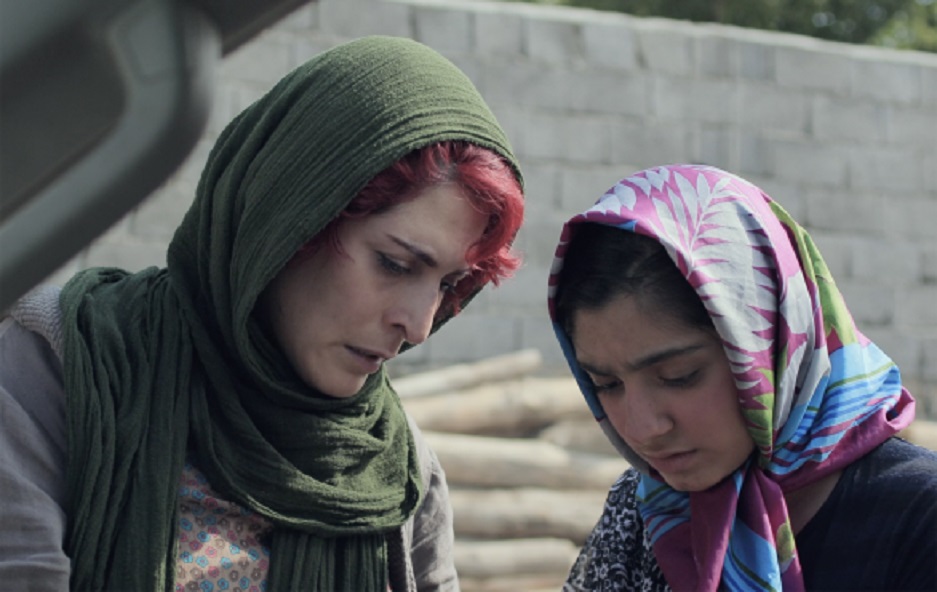 In 2010, Jafar Panahi was banned from filmmaking by the Iranian government. But he did not stop. Since his ban, which has also prevented him from leaving Iran, Panahi has been steadily and surreptitiously smuggling his movies out of his home country to be shown at festivals around the world. Each has been greeted with widespread acclaim.
3 Faces is the fourth film that Panahi has directed while under the directing ban. All the actors in it (including Panahi) are playing themselves.
It opens with a shaky video message recorded by Marziyah Rezaei, a striving young actress who has attempted to enrol in drama school, but been blocked at every step by her family and other conservative townsfolk. She has tried to contact successful actress Behnaz Jafari for help and received no reply. Out of hope and out of ideas, the video ends with her hanging herself.
Eventually, Behnaz – who was unaware Marziyah had been trying to get in touch – receives this message and is horrified. Along with the director of the film she had been working on, Jafar Panahi, she heads to Marziyah's town to investigate what happened.
The restrictions on Panahi mean his options for shooting locations are limited; This Is Not A Film was shot entirely in his apartment, Taxi Tehran entirely within a taxi. 3 Faces is largely tethered to Panahi's S.U.V. The power of the opening video message is diminished a little by the lengthy expository sequence that follows, taking place in the back seat of the car. As the scene is at night, we can't even see out the window. Although it establishes important information, the result is more tedious than enlightening.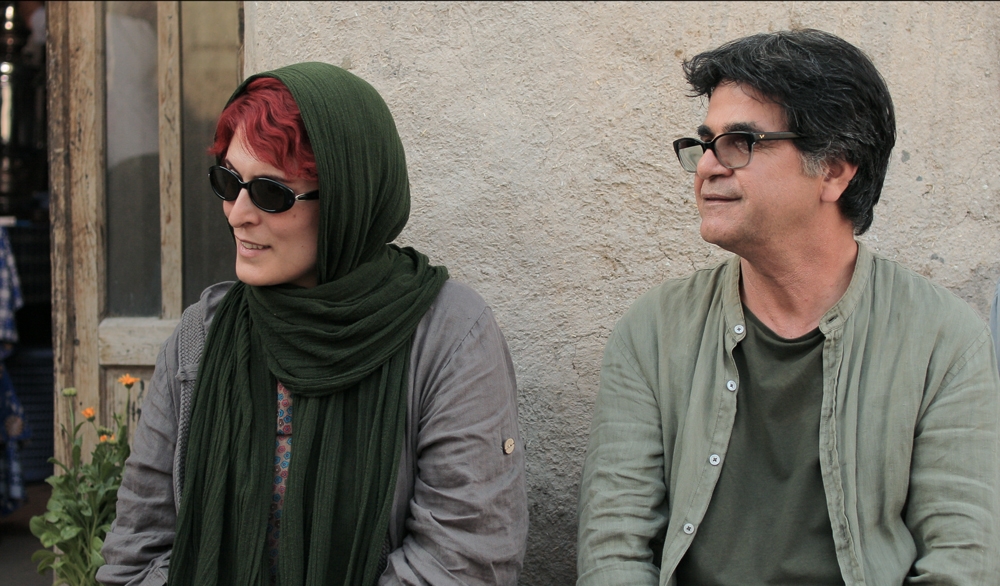 Events soon pick up. As Panahi and Jafari continue on their fact-finding mission, they encounter a host of eccentric characters: a lady testing out her own grave, a man with some passionate opinions about foreskins, another man who describes the esoteric way he and his fellow villagers navigate a single-track mountain road (it involves a lot of horn beeping). Panahi's gentle sense of humour is in full flow, and it's charming to watch.
The best moments of 3 Faces however, are the ones that we don't see. The titular 3 faces all belong to women – specifying who is potentially spoilery so I'll just leave it as that – and when they talk to each other, we don't hear what they say. Their conversations remain a mystery. The most prominent of these instances occurs towards the end, where the three women meet in a tiny house on top of a hill. We stay with Panahi at the bottom of the hill, wondering what is going on inside. We get a little clue when we see, through the curtained window, the silhouettes of three women dancing.
There's a subtle, regretful meaning behind these unseen gatherings and the dancing glimpsed through the window. Panahi acknowledges how shameful it is that these women have been excluded from the conversation by excluding us from theirs. Most Iranian films that get UK distribution deal with women's rights in one way or another, but it's rare to see the message delivered in this defiant way: if you don't want to listen to what women have to say, then it's your loss.
Whilst 3 Faces can be too leisurely at times, the gentle humour and that powerful message makes this another strong entry in Panahi's regime-defying filmography.
★★★★