Time After Time – Tamara Ireland Stone Review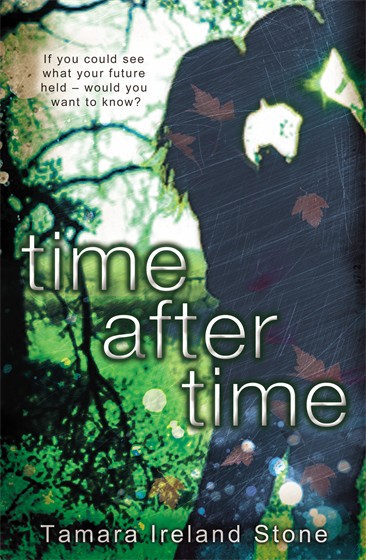 Released: 2013
Whilst the notion of time travel may scream science fiction, contemporary literature has successfully managed to separate it from the sci-fi genre by putting romance at the forefront, rather than the science behind the event. Many of the best time travel stories revolve around star-crossed lovers, and to describe the young couple in Tamara Ireland Stone's Time After Time as star-crossed feels fairly apt. In this sequel to Time Between Us, the love story that began with a chance meeting continues through space and time with all the same obstacles, and a few new ones.
Bennett Cooper lives in 2012 San Francisco. His parents are ordinary, his sister Brooke is ordinary. Bennett however, who can travel through time simply by shutting his eyes and imagining a time and place, is anything but ordinary. He should never have met Anna Greene in 1995 Chicago but he did, and they fell in love like any other young pair. When selfish with his ability Bennett manages fairly well. He can't stay more than a few days in the past, which isn't ideal in any budding romance, but Anna understands. When Bennett starts to dabble in altering events though, things start to go south. The do-over's become more dangerous to predict, the logistics of precise timings and locations more complicated, and the travelling side-effects more severe. But then Bennett travels to the future for the first time, to observe the outcome of an irreversible incident, and he witnesses something that makes him question his whole time-travelling romance with Anna.
Whether you've read the first book or not, Time After Time is a sweet young adult novel that takes the term 'long distance relationship' to another level. Similar in style to Audrey Niffenegger's The Time Traveller's Wife, only with a younger set of characters and a more teenage focused narrative, it's an easy book to get lost in as it moves seamlessly between 2012 California and 1995 Illinois. Bennett and Anna are both warm, likeable people and their youthful optimistic outlook is palpable, despite the unease of never knowing what's going to happen. As a result you feel the genuine panic when they're suddenly ripped apart without warning. Love is complicated enough when you're young and everything feels so immediate and raw but add in the obstacle of time travel and it feels impossible.
Tamara Ireland Stone never allows the story to wallow in the complications of being separated through space and time, and likewise it never feels as if Bennett and Anna's love is doomed despite the likelihood that it probably would be if this were an adult novel. The nice thing about YA books is that they ultimately end up with a hopeful twist and Time After Time doesn't disappoint. It's intelligently written and paints a vivid picture of the different worlds the two main characters are living in – from music and clothing, to inventions and technology.
Most of us wish we could travel through time, whether back to the past or in to the future, and this book is all the more interesting because it's fascinating to read what someone would choose to do with such a gift, both for personal gain and for the greater good. Time After Time is an absorbing read for teenageers but also enjoyable for adults who are partial to a bit of gentle time-travel romance.
★★★★