The beginning of a new US TV season is like Christmas to me. Sometimes you'll get presents that are spectacular and will last for years and others that will only last a couple of weeks before you inevitably get rid of them. You just never know what you're going to get. It's a fascinating few weeks where you get to try all these new shows and decide to keep them on your TV planner or bin them like the trash they are. There's also that horrible wait to see if your favourites have been renewed or not but thankfully that stress is a while away so let's just enjoy our new treats for now.
One such delight is The Good Doctor, which is airing on Sky Living in the UK. Online buzz for the show has been fantastic since the show started in late September in America and ratings have been high enough to get the show an 18 episode season pick up. With that confirmed you can feel safe in investing time in The Good Doctor knowing that it'll be around for a while at least. The show's origins are actually based in South Korea with a version airing in 2013 and winning numerous awards for its 20 episode run. Daniel Dae Kim, of Lost and Hawaii Five-O fame, has served as producer on the American remake since back in 2014 and after moving around a few potential networks it finally landed this year.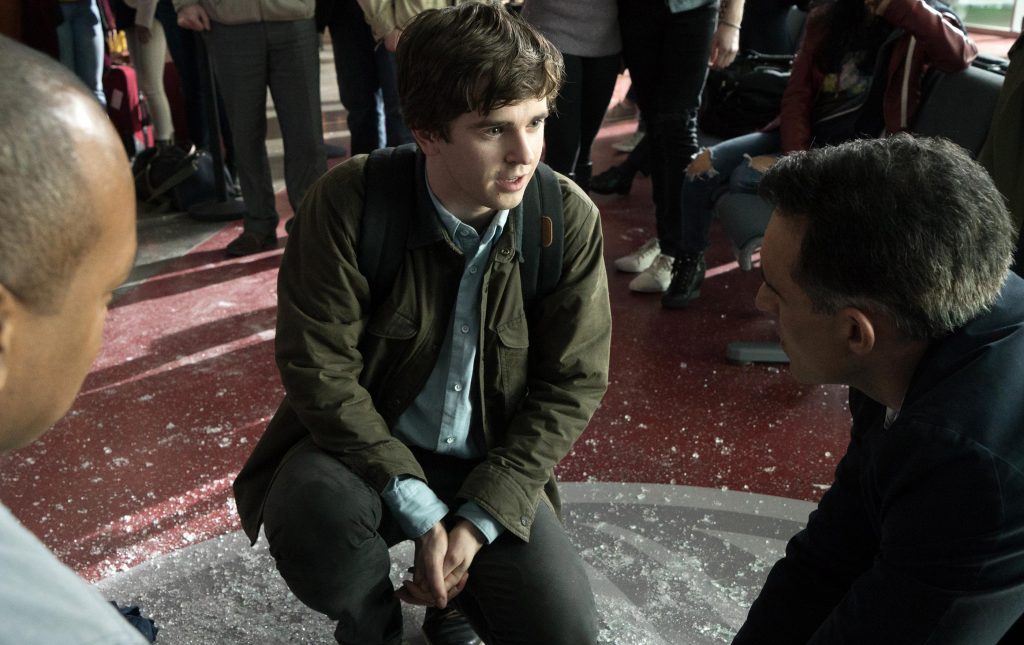 The great news is that after a few years of developmental nightmares The Good Doctor proves itself to be worth the wait. Executive Producer David Shore, creator of House, has no doubt used his years of television experience to put together a show that grabs the viewer instantly. There's everything you could expect from a Shore show – drama, emotion, and a good few laughs – and it's that mix that has audiences gripped worldwide on a weekly basis. It would be easy to throw this out as House – The Next Generation as there's certainly a familiarity to it, but Shore himself has tried to explain how the cynical Dr. House was different to The Good Doctor's lead, Shaun Murphy (Freddie Highmore).
Murphy is an autistic surgical resident at San Jose St. Bonaventure Hospital, championed by Aaron Glassman (Richard Schiff) who not only serves as President of the hospital but as mentor to Shaun since his teenage years. The opener 'Burnt Food' is about the challenges of taking on someone with autism and savant syndrome and the scepticism of Shaun's potential and capabilities. While the higher-ups debate back and forth on his position, Shaun is out in the real world coping with a dramatic accident when a boy is hit by a falling glass fixture. This is the perfect situation to illustrate his thinking, memory skills and ability to cope under pressure, as well as his social skills. We are allowed to get to know Shaun quite well in a short space of time, showing himself to be a likeable and determined young man certainly deserving of the position he is interviewing for.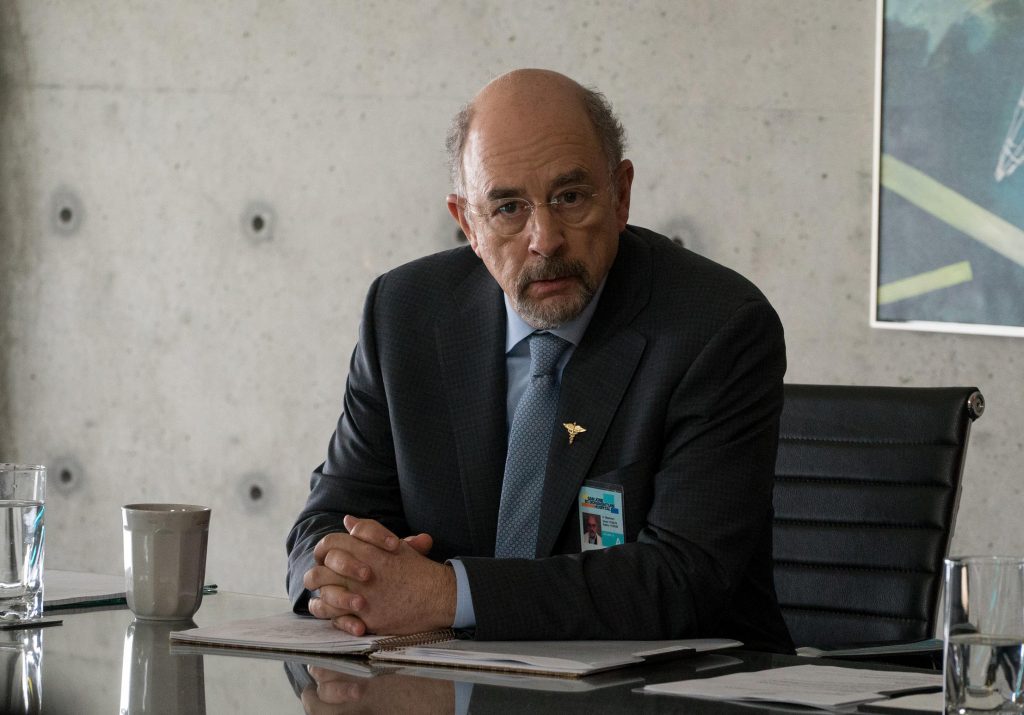 As with all hospital dramas there's a whole range of characters and they all interact with Shaun in different ways. While his mentor Aaron is behind him all the way, others aren't quite as willing to give him a chance. The cocky Dr. Neil Melendez (Nicholas Gonzalez) seems to be Shaun's biggest roadblock to success and no doubt we'll see him being won over slowly but surely as the season goes on. Antonia Thomas as Dr. Claire Browne brings a confident yet doubting manner to her job working alongside Shaun and there looks like a chance for a friendship there. It's good to have a wide range of relationships going on and it's those developments that will keep The Good Doctor interesting enough to keep people coming back.
More than anything, the key to The Good Doctor's success is Highmore himself. He stepped up to the plate in Bates Motel and delivered a Norman Bates performance far better than anyone expected, and here he captures the necessary range to make Shaun a vulnerable yet strong character everyone can get behind. He's a thought-provoking character and one you're really invested in which is far more than you can say for many dramas. The show does a good job of utilising flashbacks to give him a real human side and allows us to understand some of the motivations behind his character. This is a journey you want to follow Shaun on and you really hope for the best for him. No doubt there will be many twists and turns and bumps in the road coming up and The Good Doctor definitely stands out from the crowd as one to watch.
★★★★
SaveSave