Live Music Review: The Nooran Sisters at City Halls, Glasgow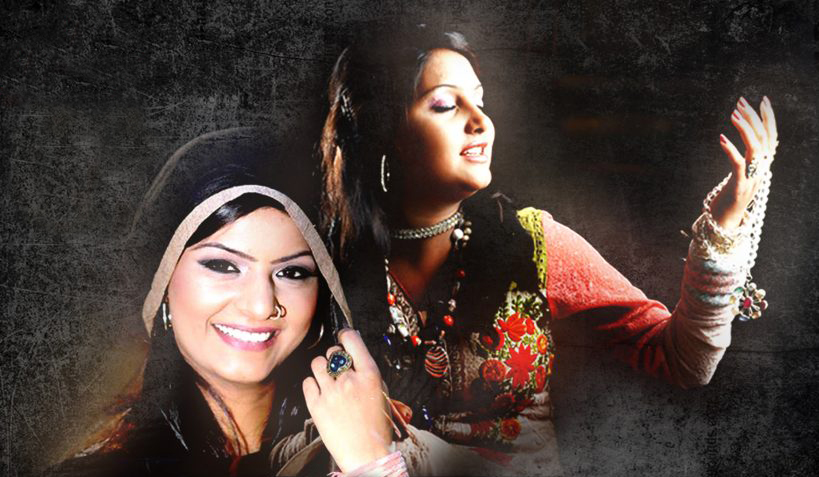 The Nooran Sisters are probably not a huge name in the UK outside the Asian community, but they are exceptionally talented and passionate singers of the Shamchurasi style of Punjabi music. Shamchurasi has – to my admittedly uninformed ear – some resemblance to the better known Qawalli style, the profile of which was raised in the west in the 1980s by Peter Gabriel's championing of the late Nusrat Fateh Ali Khan. The songs in both Shamchurasi and Qawalli styles have a tendency to begin slowly, before building in tempo to an ecstatic urgency, with driving and complex percussion underpinning both the vocal melody and an accompanying harmonium counter melody. When it's performed well, it's beautiful. Unfortunately, whatever the performance of the musicians on stage at the Nooran Sisters' recent concert in Glasgow, the evening was a disappointment.
The City Halls in Glasgow has a reputation for fine acoustics, but the quality of the band's performance was swamped by muddy over-amplification. The band consisted of Sultana and Jyoti Noori, a drummer, four percussionists, a harmonium player, an electric bass player and an electric guitarist. The latter two musicians were superfluous – in fact, worse than that, their presence in the band contributed nothing but noise to mask the simplicity of the harmonium melody, and to detract from the power of the sisters' voices.
You could easily imagine how much better the performance would have been if the singers hadn't been competing with the electric instruments, and that was the most frustrating thing about the performance. Jyoti Nooran has a powerful and melodious voice which, together with her gift for improvisation and imperious on-stage control of the band, makes her a truly magnetic performer. But here, she didn't have anything like the impact she might have had if she hadn't been shackled by an ill-chosen band line-up and poor sound engineering.
None of this is to say that the concert was completely unenjoyable; at times it was exhilarating. But, as far as I know the sisters don't perform outside Pakistan very often, and that's what made this performance so frustrating. On form, the Nooran Sisters are compelling and passionate performers – but the production of this concert really did them no justice at all. If you ever have the chance to see them live, would I advise you to take it? Probably. Even with the flaws with the sound and arrangements I've mentioned, this week's concert was occasionally brilliant.