Lesley Thomson on writing about what you know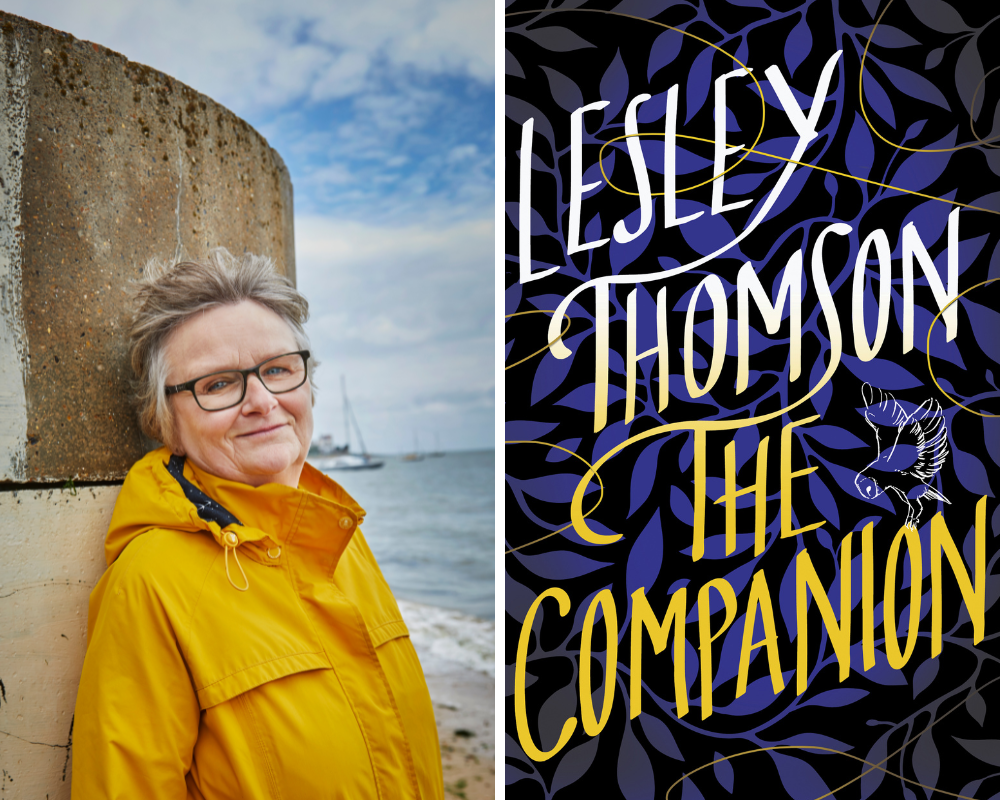 © Michael White / Head of Zeus
The curving outline of bricks slide above me. Silver rails, illuminated by headlamps seem to exist only as the train reaches them. Through a gap I glimpse another train in the parallel tunnel, passengers silhouetted in the windows. Then it's pitch black. Light from our cab allows a snatched view of a ghost station. I see the phantom travellers waiting on the long deserted platforms. The driver tells me that down here nothing has changed since Jack the Ripper terrorised women in the eighteen-eighties. Am I in Victorian London?
Writers are advised to write about what we know. However, 'knowing' cannot be only our past, we must range beyond what we ourselves know. I do considerable research, reading, films and radio programmes. I go out and meet people.
Nowadays there are internet videos of train rides from the driver's point of view, but a decade ago when I created Jack Harmon in The Detective's Daughter, a driver on the Dead Late shift of the District line, such films would have fallen short. I needed the felt experience of the driver. I needed to touch, smell and look about me. How exciting it was to discover rooms behind the walls of Earl's Court Station, reached by doors that a hurrying commuter never notices.
I toured Hammersmith Police station which features in The Detective's Daughter series, climbed a water tower for The Detective's Secret and interviewed a botanical illustrator at Kew Garden's Herbarium for The House With No Rooms. I spent a morning in a fishery that inspired Power Fisheries in Death of a Mermaid. Walking the landscapes of my stories, talking to people doing my characters' jobs takes me as close as is possible to that felt experience.
For The Companion, I plundered two stately homes. Sheffield Park House is divided into flats like my own Blacklock House. West Dean College is where I teach a crime-writing certificate with writer, Elly Griffiths.
In West Dean I've roamed passageways, taught in the library and sat before a fire in the Great Hall. In Sheffield Park House there are no toys or discarded shoes in the hall, no distant shouts or peals of laughter, no footsteps thundering along the landings. In The Companion, this silence is of closely guarded secrets behind individual front doors.
The Companion features a psychopath. I don't know one – thankfully – and nor did I want to meet one. I devoured books on the subject and from my notes and impressions developed a fully-fledged person who lacks empathy and possesses the cold intelligence to become whoever anyone wants.
Unlike Mr Casaubon in Middlemarch who is forever researching and never dares put pen to paper, my research is a valuable part of the creative process. The fact-gathering, absorption of atmosphere and impressions formed by someone in the course of their job enables me to write my story with confidence. I write about what I know.
The Companion by Lesley Thomson is published by Head of Zeus in June at £18.99. Lesley is doing a speaking tour of the UK in June & July.