Echo In The Canyon Review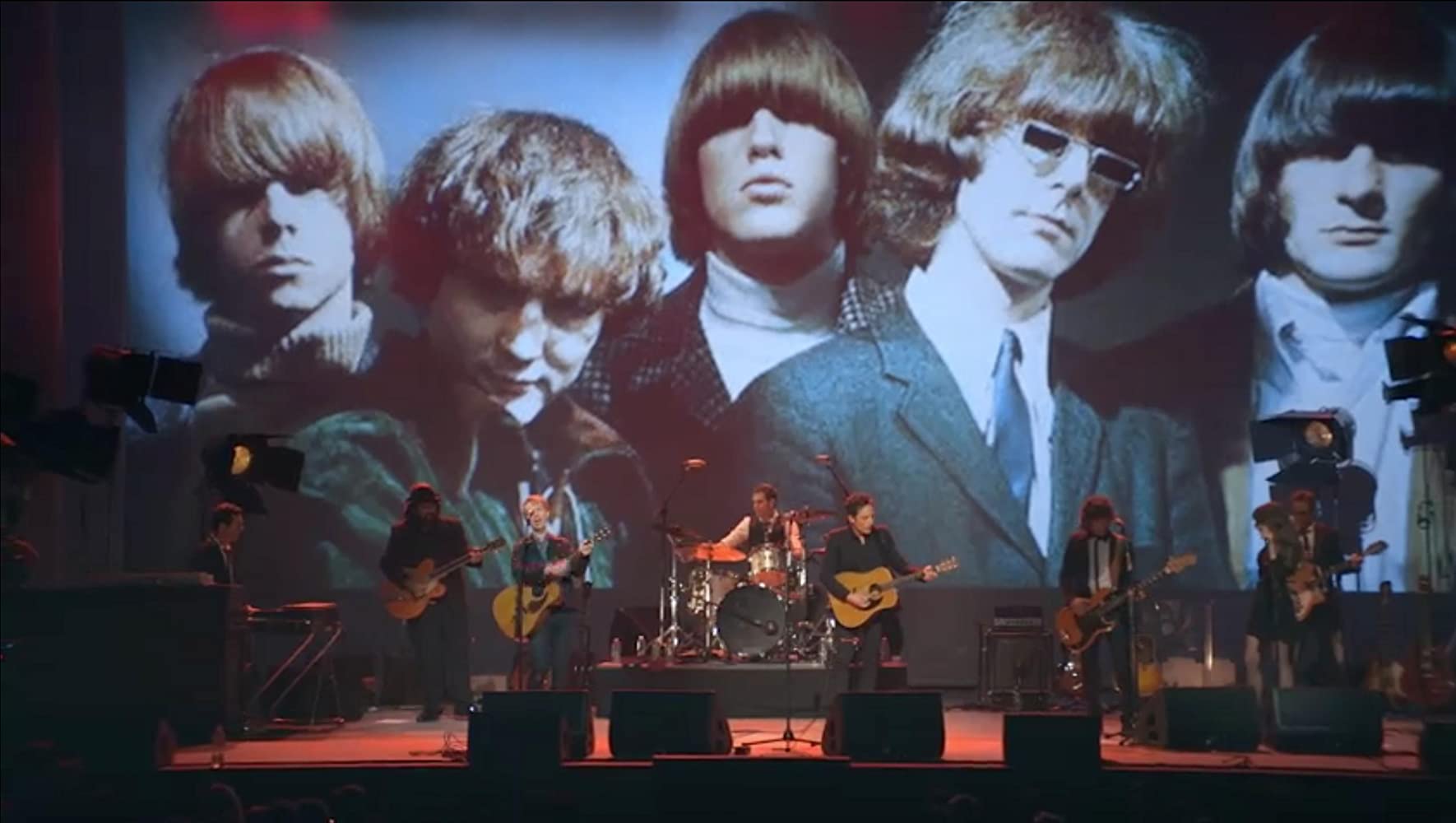 Echo in the Canyon is a new documentary by Andrew Slater and presented – in a way – by Jakob Dylan, the stoic, grown up son of Bob Dylan. It explores the music produced in the legendary location of Laurel Canyon during the late 60's.
This is a strange documentary from the outset, with a wiped clean, cosmetic feel about it. The smoky haze has been removed and replaced with a shiny HD sheen. This is due to, in part, the split focus of the film. It looks back into the past with talking heads from musical icons – from David Crosby and Brian Wilson to Ringo Starr and of Tom Petty – which are spliced in with the 'journey' Jakob is taking with a tribute concert he's putting on with contemporaries. There are some really forced scenes of the likes of Regina Spektor and Beck looking at vinyl records of the time and smiling in a huge living room in an LA mansion, but they look like mannequin replicas of the musicians they're talking about. It's uncomfortably staged, as is the concert itself.
There are some great stories that shed new light on the era: David Crosby's recollection of why he was kicked out of The Byrds (because he was an asshole); the now well-known tale of Brian Wilson's beach piano, and the sexual politics within The Mamas and the Papas. These are particular stand out anecdotes. However, there are some glaring omissions in this documentary too. No words spoken about The Doors, a band that's music very much defines the slice of this era that is being explored here, as well as Joni Mitchell, a hugely influential presence and integral part of the scene. There's also a lot of talk about Neil Young but the man himself is only featured right at the end in the studio playing guitar.
Within the 'contemporary' concert feature in this film there are a few stand out performances. Fiona Apple's version of The Beach Boys' 'In My Room' feels like a genuine echo to the dreamlike soundscapes these veterans of the music scene originally mastered. Yet the documentary ultimately leaves you feeling like you left that 'The Mamas and the Papas' Spotify radio on for too long.
There are some fantastic books and biographies, as well as great biopics and first-hand accounts about this time. Echo in the Canyon, unfortunately, is not one of them.
★★