Book Review: The Housekeeper by Suellen Dainty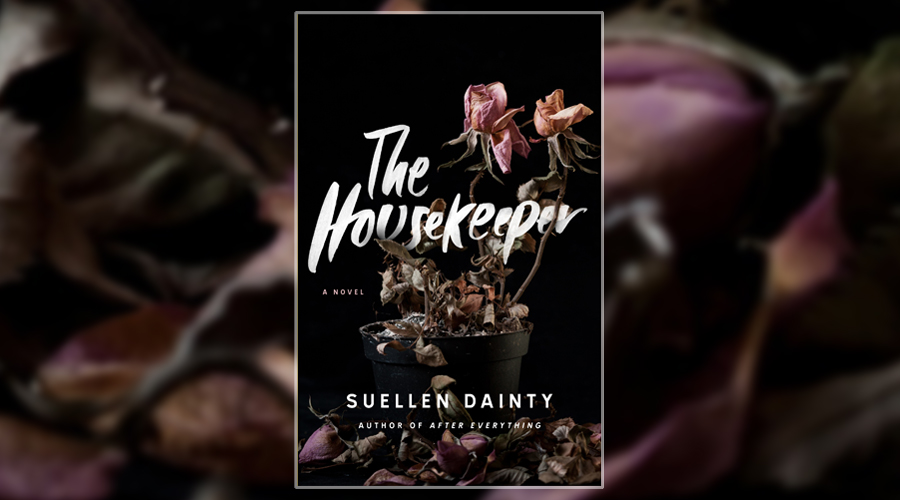 Following on from her debut novel, After Everything, Suellen Dainty is back with an atmospheric and slow-burning psychological drama that simmers dangerously under the surface. The Housekeeper is a subtly dark story about supressed secrets, the consistency of memories and the fragility of the human mind.
Sous chef Anne Morgan is devastated when she discovers that her prosperous boyfriend – who's also her boss – is leaving her for another woman. Wallowing in her own self pity and embarrassed that everyone in the hospitality industry seems to be sniggering behind her back, Anne looks for a less demanding job where she can reassemble her life and regain her confidence again.
Anne actively seeks out a job with her celebrity idol, Emma Helmsley, a famed blogger and lifestyle guru who just happens to be in need of a housekeeper. Emma and her academic author husband, Rob, welcome Anne into their home with open arms, instantly making her feel like they couldn't survive without her. Anne cooks for the family, cleans up their mess, washes their laundry and shows an interest in children Lily and Jake's lives. But whilst the Helmsley family seem perfect from the outside, it's far from flawless inside the walls of their attractive home.
With murky memories of her past, Anne is intrigued by Rob's work-in-progress book about a disturbing 1970's cult, led by a psychologist who used hallucinogenic drugs and experimental procedures on his mentally ill subjects. Anne feels a familiarity with the cult and begins to suspect that her mother might have belonged to it before she died.
"I was the housekeeper, the hired help with a messy past who cleared up other people's messy present, the one who protected their messy little secrets."
Taking a nuanced and slow approach, Dainty really delves into the human psyche and the way memories can be repressed and recovered. Yet it's Anne's naivety in allowing herself to be sucked into the Helmsley's celebrity world that is most fascinating. She comes to believe she's a part of the family – mainly because Emma and Rob keep telling her that – but as a reader looking in, it's clear that she never really belongs. She's dispensable, an unwitting player in their highfalutin game, and the story ticks along to the moment she realises she's always been an outsider.
Despite being intriguing and smart, The Housekeeper takes a long time to get going. The first half of the novel creeps along at a leisurely, almost painfully, slow pace, and it's only towards the end that the story delivers the thrills it promises. Dainty's characters are intricately written and she paints a wonderful picture of the chaotic yet whimsical life in the Helmsley house, but the unhurried pacing lets down what could have been a really immersive psychological thriller.
Fans of refined dramas in the style of Notes on a Scandal will love the subtle approach Dainty takes with her characters and the revealing of their secrets, which is where this novel really shines.
★★★
The Housekeeper was published by Simon & Schuster on 6 March 2017