Jennifer Lane: 6 witchy YA reads perfect for Halloween

As a practising witch, Halloween is my busiest time – it is the Witches' New Year, after all.
But even witches need a way to relax. What better way to spend the long, dark evenings than with a gothic tale of dark magic and skin-creeping screams?
Here are six of my favourite witchy books to help you sink into spooky season.
1. Three Dark Crowns by Kendare Blake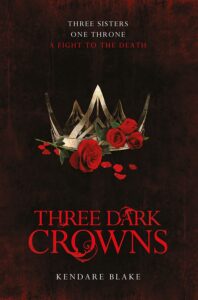 I gasped, I recoiled, I quickly started the second in the series. On the island of Fennbirn, a trio of magical triplets is born in every generation. However, claiming the throne isn't merely a birthright; it's a brutal battle for survival. On their sixteenth birthday, Mirabella, Katharine and Arsinoe begin a deadly contest, with only one sister allowed to emerge as the reigning queen. To put it bluntly, this book is gripping, gruesome and full of grisly surprises – do not read before eating.
2. Belladonna by Adalyn Grace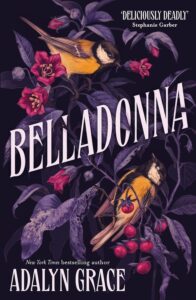 Orphaned Signa Farrow has been raised by a series of guardians. When her guardians all meet untimely ends, Signa moves to stay with her only remaining family at Thorn Grove estate. But a deathly mystery surrounds the brooding, twisted pillars of this ancestral home. Signa must uncover it… forming an unusual alliance with Death himself.
Belladonna had me hooked and I devoured it in one sitting. Even better, the second in the trilogy, Foxglove, came out last month.
3. The Black Air by Jennifer Lane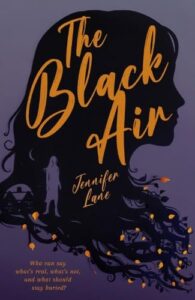 I couldn't write this article without mentioning my own gothic tale. In a secluded village plagued by a chilling legend, reality blurs with superstitions, and buried secrets resurface. The Black Air unfolds in rural Lancashire during the 400th anniversary of the Long Byrne witches' deaths.
Be prepared for ghostly apparitions, ritual sacrifices and obsessions that go way too far.
4. Witch by Finbar Hawkins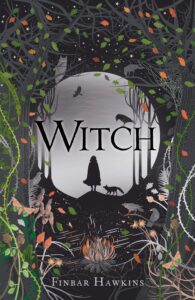 Having witnessed her mother's brutal murder at the hands of witch-hunters, Evey makes an oath to seek vengeance, but she must protect her sister Dill at all costs. As her thirst for revenge reaches its peak, Evey faces a choice: will she remain loyal to her sister or become a killer? The opening of Witch is visceral and horrific while other parts are like a warm hug. But you can't get away from the sense of malice waiting around the corner.
5. The Once and Future Witches by Alix E. Harrow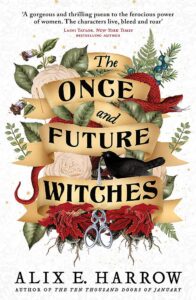 In 1893, the Eastwood sisters of smoke-filled New Salem seek to set the world right through politics. In a gothic world of hidden alleyways, where witchcraft is punishable by death, they unearth forgotten magic to squash the patriarchy.
This is an emotional adventure story set in a dark, foreboding world – snuggle up, things are about to get good.
6. Wild and Wicked Things by Francesca May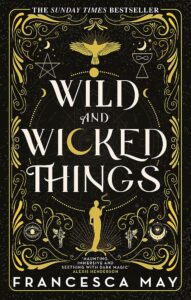 Mysterious and enchanting, this one is for readers who love their witches with a dusting of Golden Age glamour. After World War I, Annie Mason finds herself on Crow Island with a witch for a neighbour. Here, Annie is drawn into a glittering, haunted world where magic holds sway over wealth, and forbidden blood bargains carry deadly consequences.