Our 5 Favourite Books From 2014
As we look towards 2015 and a new publishing year, we're given a brief chance to revisit some of the books that stuck in our memories this year. From paperbacks to eBooks, and fantasy to contemporary fiction, here are 5 books that stole our writers' hearts in 2014.
My Salinger Year – Joanna Rakoff

My Salinger Year is a book so far beyond what I normally go for that it's almost purely through sheer dumb luck that I ever came across it in the first place. The memoir shares Joanna's story as she finds herself working for a literary agency in New York after finishing her English degree. The agency is old-fashioned, even for the 1990s, but its biggest quirk is that it happens to represent the man who is still considered one of the great American writers: J.D. Salinger. As it is, I read this novel at a time that I really needed it and I identified with Joanna more than I have any other character in any other novel, fictional or otherwise. It is a truly powerful story, beautifully written and infinitely memorable but it also serves as a stark reminder that while everyone can get a little lost in life every now and then, things do happen for a reason, and that good literature has an incredible influence over people that can be almost impossible to ignore. MD
Last Bus To Coffeeville – J. Paul Henderson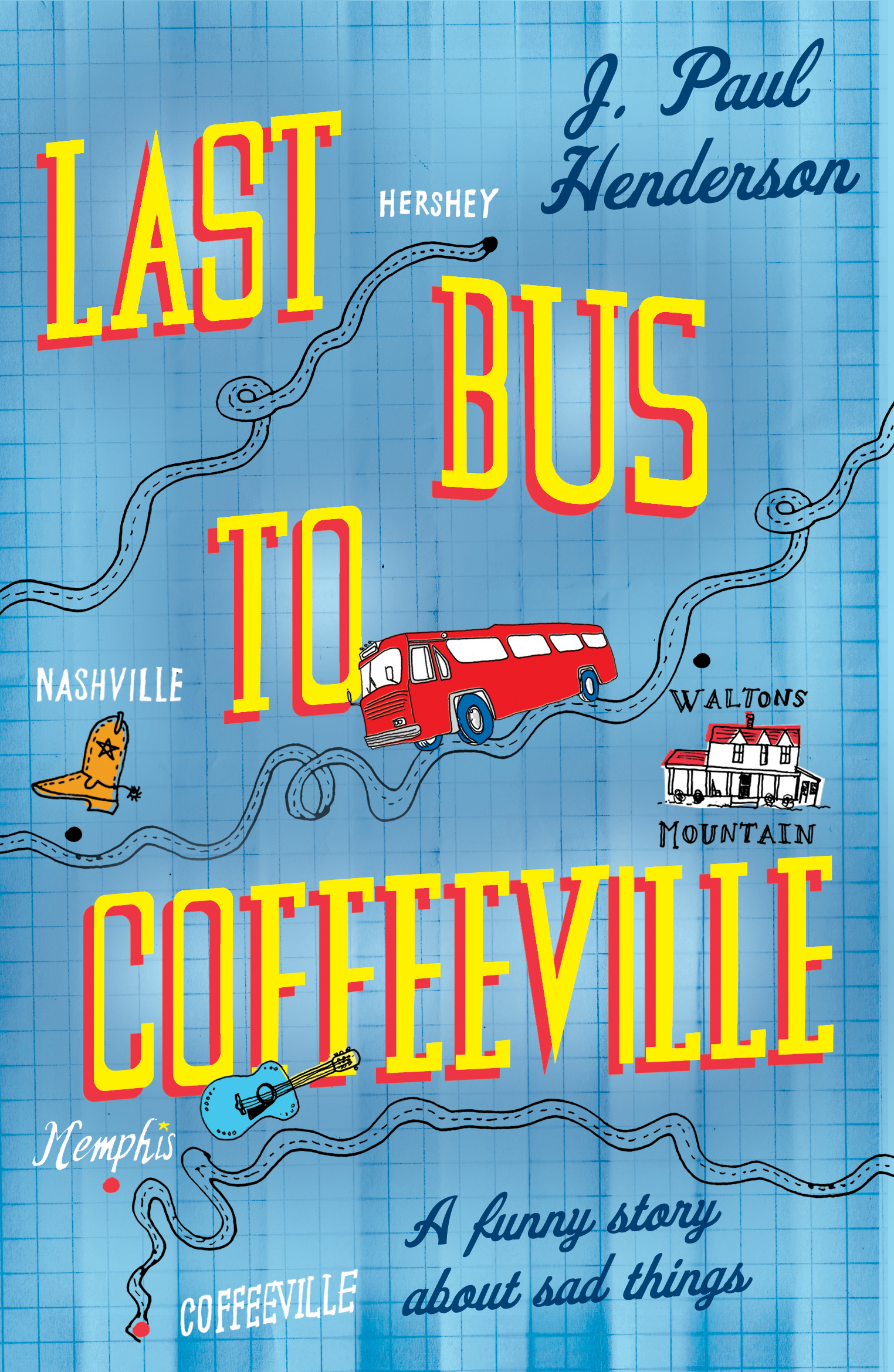 My favourite book for 2014 has to be Last Bus to Coffeeville. Author J. Paul Henderson has not only bagged a captivating story of human friendship, humour and loyalty, but has infused the tale with an imaginative adventure which involves five totally contrasting characters, an ancient tour bus and a hilarious road journey in the USA. As it says on the jacket cover, this novel is "a funny story about sad things" and I couldn't have put it better myself. The hardback is a 2014 must-read, which carries over into 2015 when the paperback is published on 29th January. NY
The Queen Of The Tearling – Erika Johansen


Released in July this year, Erika Johansen's debut novel is a coming of age story with a Game of Thrones style setting. The best books are those that you can escape through, that take a reader on a voyage and make them fall in love with characters whether they're evil or good, or even better, a little bit of both. Johansen's Queen of the Tearing does all of the above and is the best adventure you can go on without having to leave the safe and warm confines of your reading refuge. Full of inspired characters and a protagonist you can instantly root for, this is the type of novel that is so vivid and descriptive that it's almost like a film playing out in your mind. Part Game of Thrones and part Snow White and the Huntsman, with a little bit of Robin Hood thrown in for good measure, if there's one fantasy book to single out from the crowd this year, The Queen of the Tearling is it. NX
Nobody Is Ever Missing – Catherine Lacey


Catherine Lacey's short novel Nobody is Ever Missing doesn't follow a straightforward plot, an easily understandable protagonist or hit any particular genre beats. It is about a woman, Elyria, feeling lost, alone, purposeless and without a care in the world. After suddenly packing her bags and leaving her University professor husband (without actually leaving him, it's simply an indefinitely planned break), she journeys from her home in New York to New Zealand. With no long term accommodation planned nor Visa booked, Elyria simply departs. There is no true reason for this or her 'unfeelingness' about life, apart from a frequently referenced family trauma and difficult upbringing – although these things are never explained as such. She is simply unable to, or uninterested in, the social nature of human existence.
For purely superficial reasons I could say that this book is a favourite of the year because of its beautiful cover of a woman gradually submerged in water, but in fact it remains one of the most unique books to have hit my bookshelf in 2014. Although not one to reread immediately after finishing, I'll definitely be poring through it again soon, if only to re-experience this strangely compelling debut novel from a talented new voice in contemporary fiction. AS
The Sea Sisters – Lucy Clarke

I was recommended this book by a fellow Culturefly writer to take with me on my holiday to Menorca this summer. I judge a book by its first chapter, sometimes even the prologue, and this one's subject was something no young twenty-something girl could ignore. Having had plenty of friends go travelling around the world, slightly worried about them at times, this story was something that no human in the world would ever want to experience. The Sea Sisters is like a modern day murder-mystery surrounding the common subject of safety whilst travelling and what's really going on behind the closed doors of your loved ones' minds. The characters were intriguing and loveable; you really felt part of the experience the main character was going through to find out what happened to her sister, and the twist and turns of where the story takes you was a journey in itself. A lot of time, care and emotion was put into this book and you can't help but feel a little bit wiser at the end of it. NW