What's it like to live in the shadow of a creative genius? It's a dream position for some, a dark burden for others. For Lucia Joyce, the daughter of Irish modernist writer and poet James Joyce, it was the only reality she ever knew; at once a dream and a burden. Through this fictionalised story, Annabel Abbs brings the flighty and aspiring young woman to the forefront, weaving fact and fiction to create a tale of ambition, adoration and tragedy.
We first meet Lucia in Küsnacht, Zurich in September 1934. She's exhausted, worn down, a shell of the dynamic and effervescent young woman she once was. She's visiting Swiss psychoanalyst Doctor Carl Jung, who's trying to get to the bottom of her disassociated and withdrawn behaviour. To get to the root of Lucia's precarious mental state, Jung must delve into her past, something she's reluctant at first to talk or even think about. As the novel progresses, we move back and forth in time as Lucia divulges memories, both happy and painful, of her earlier life.
Being the daughter of a celebrated and influential writer has its perks and pitfalls. Lucia adores her 'Babbo', just as much as he outwardly adores her, but she's also stifled by the constraints his profession places on her as a young, hopeful woman. She dreams of being a world-class dancer, as famous as Anna Pavlova, but whenever she gets the opportunity to expand on her greatness, she's yanked back to her father's side, to accompany her parents to a society event or aid them with the latest house move.
Though she's a talented dancer, Lucia is a woman who doesn't yet know her own mind; she's impulsive and fanciful, easily swayed by her parent's constant guilt tripping and prone to falling in love too easily. She also creates fantasy scenarios and outcomes in her mind that almost always leave her heartbroken and disappointed. It is her open nature and naivety that makes her susceptible to her strict Irish mother's constant barrage of disapproving words or her father's over the top flattery.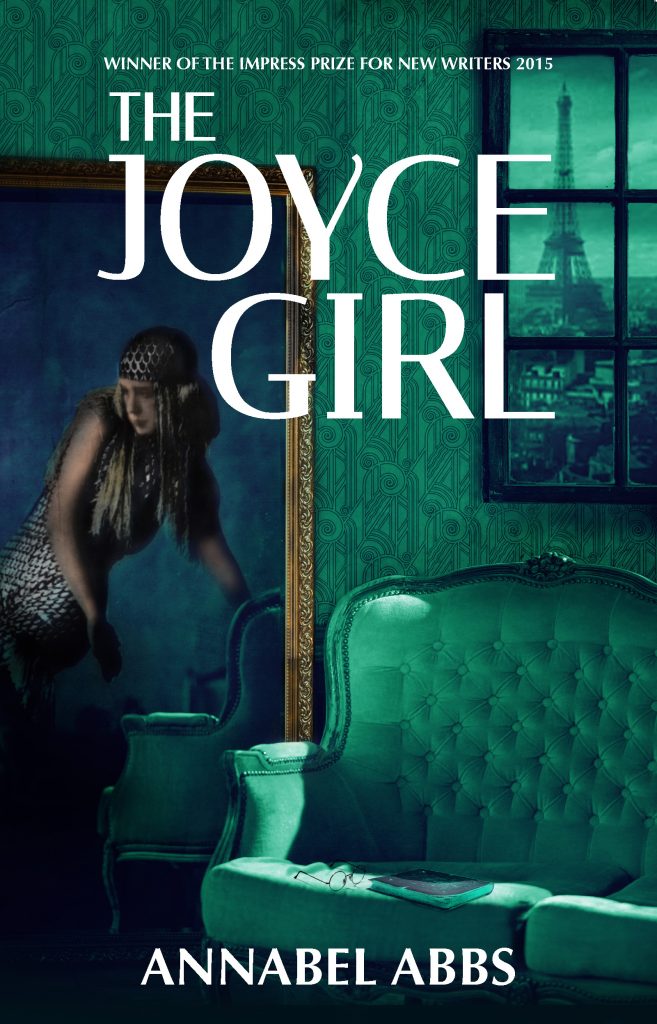 Moving between Lucia's young adult life and her days staring out of the window in Doctor Jung's office, we learn about her relationship with an aspiring Samuel Beckett, who latches onto Lucia because of his admiration for her father, and a subsequent affair with Alexander Calder, who would later become famous for originating the mobile sculpture. It is within these affairs that Lucia loses herself, convinced each time that she's on the verge of a great love, and the once joyful performer begins her downward spiral.
It's the complexity of Lucia's relationship with her parents, both of whom are keeping their own dirty little secrets, that Abbs explores Lucia's mental decline, as well as her struggle to find her own identity in a world where people care more for her renowned father than his blossoming daughter. It's a story that's both fascinating and tragic, as we observe Lucia's, some would say, inevitable deterioration and thwarted ambition. It's not always an easy read, as it tackles the reasons for Lucia's unstable state of mind, but it is insightful and interesting.
Abbs has perfectly captured the creative and cultural scene in Paris in the late 1920s. The artistic types are expertly written, from James Joyce himself to the likes of Beckett, Calder and Zelda Fitzgerald. However, it is Lucia that remains the beating heart of the story, and rightly so. Her passion for dance is infectious, making it all the more tragic when it begins to slip away from her. She was a victim of the time and her family name, pulled between what she wanted from life – in her heart she was a free spirit – and what her family expected from her.
Years of research have enabled Abbs to create a cohesive and compelling account of Lucia's life, with plenty of embellishment to make it a work of fiction rather than a simple historical retelling. James Joyce might be the name everyone knows today, but it is his daughter, the titular Joyce Girl, that readers should take the time to learn about.
★★★★
The Joyce Girl was published by Impress Books on 16 June 2016.