THIS COMPETITION IS NOW CLOSED. Read a Fox Home Entertainment Q&A with Hidden Figures director Theodore Melfi and enter our DVD giveaway below.
Hidden Figures uncovers the incredible, untold yet true story of a brilliant group of women who changed the foundations of the country for the better – by aiming for the stars. The film recounts the vital history of an elite team of black female mathematicians at NASA who helped win the all-out space race against America's rivals in the Soviet Union and, at the same time, sent the quest for equal rights and opportunity rocketing forwards.
Hidden Figures stars Oscar®-nominee Taraji P. Henson (Empire, Benjamin Button, Hustle And Flow), Academy Award® winner Octavia Spencer (Allegiant, Fruitvale Station, The Help), singer Janelle Monáe (Moonlight) in her motion picture debut and two time Oscar® winner Kevin Costner (Black Or White, Field Of Dreams, Dancing With Wolves).
Director Theodore Melfi (St. Vincent) beautifully brings this story of a visionary trio of women who crossed gender, race and professional lines on their way to pioneering cosmic travel to the screen. A commercial director by day, Melfi has helmed over a hundred commercials. Previously, he wrote, produced and directed the critically acclaimed film St. Vincent starring Bill Murray, Melissa McCarthy, Naomi Watts, Terrence Howard, Kimberly Quinn & Chris O'Dowd.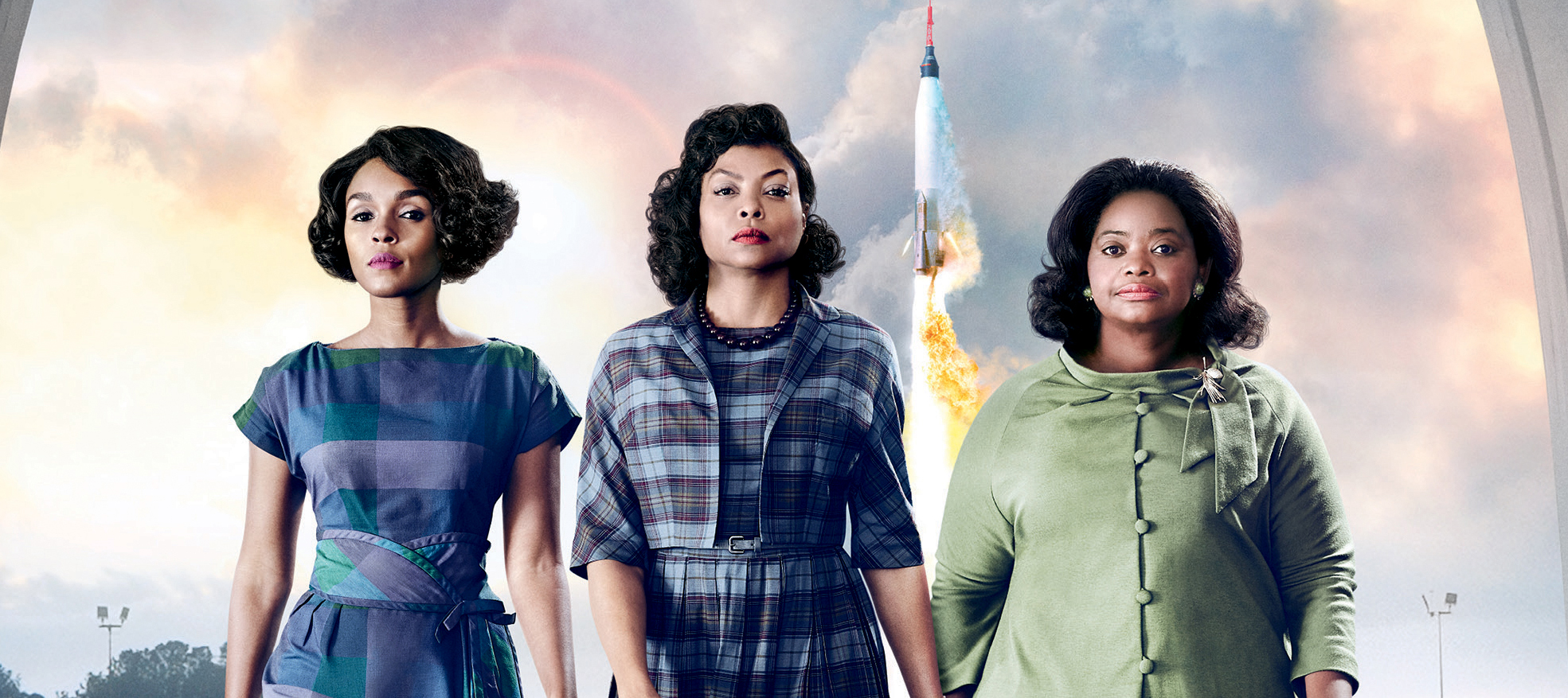 Q: What was the most interesting fact you learnt about the real life women portrayed in Hidden Figures?
Melfi: I guess the most interesting thing I learnt about these women is that they existed. I didn't know that women were involved in the space program at all. I've never seen that on TV or in a movie, or in an archive or a book. I've never seen that anywhere. To find out that there were women in the space program was shocking to me and to find out that there were black women was even more bewildering to me. The face that there were a group of black mathematicians who helped get John Glenn into space is awesome and how we don't know that is bizarre.
Q: How do you think that this film will contribute to the celebration of women's achievements throughout history?
Melfi: I hope the movie is a calling card or a bugle call for women, for all mankind, but especially for women, to see that they've been there all along and they've done the work all along. It is time for them to be recognized for that work and to not stop, to keep going, to keep fighting, to believe in themselves and keep achieving great stuff.
Q: Given the significant impact these women had on the international space race, can you elaborate on the importance of having more women in STEM (science, technology, engineering and math) related films?
Melfi: Dr. Stacy Smith at the USC Annenberg School of Media did a study on this very thing, on women in film. They studied 290 films over the last couple of years and of those 290 films, not one single African American woman was in a role in STEM as an actor. Not one. So we are not showing our children, actors, women, men, that that's possible. We're showing them the opposite. Women are playing girlfriends and wives and we're not getting to see women doing what they do every day. They're in math, science and engineering and I'm hoping that the movie is a bugle call to that. You have done everything in the past and you can do everything in the future.
Q: What was your favorite thing about working with Taraji P. Henson, Octavia Spencer and Janelle Monae?
Melfi: My favorite thing about working with these women was what happened between takes, because they were a hoot. They don't stop. They laugh 24/7. They love each other and enjoy each other and love being actors and they enjoy letting loose, especially when they are working with such heavy material.
Hidden Figures arrives on Digital Download 19 June 2017 and launches on 4K Ultra HD, Blu-ray™ & DVD on 3 July 2017 
Enter the giveaway below to win a copy of Hidden Figures on DVD:
T&Cs:
Eligibility: This giveaway is open to UK residents only.
Running Time: The giveaway will run from Monday 3 July 2017 to Monday 17 July 2017.
Prize: We have one DVD to give away to one winner. There is no cash alternative.
Entry: Entry is via the Rafflecopter form on the competition page. You will be required to follow Culturefly on Twitter, with further social media entry options.
Selecting a Winner: The winner will be picked at random from all the entries received and they will be notified by email.
SaveSaveSaveSaveSaveSave
SaveSave
SaveSave